Downtown's Met Square Movie Theater Begins Upward Construction
Dec 02, 2015 December 02, 2015
The new Downtown Miami movie theater has finally reached the upward phase of its construction.
MDM Group, developers of the new theater, filed notice recently for plans to install a construction crane at the site of Met Square over the next few days. They estimate using the crane, measuring 450 feet in height, for 18 months.
The Met Square project includes more than just a movie theater. In addition to 18 screens and almost 1,800 seats, it will house almost 38,000 square-feet of restaurant space and a little less than 400 rental apartment units. ZOM is partnering up with MDM Group to create the apartment complex component of the project.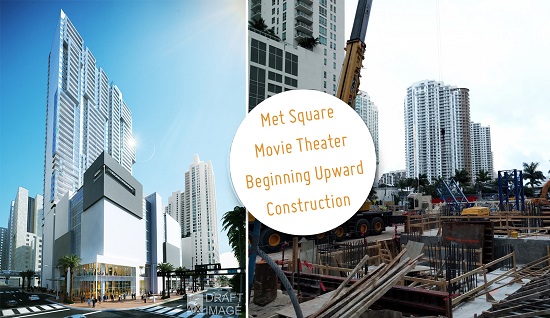 Source: thenextmiami.com
Photo credit: thenextmiami.com
Share your thoughts with us
Sign up now
Get news and updates delivered to your inbox