Edgewater Miami vs South Beach
Jun 03, 2019 June 03, 2019
With the construction boom happening in Edgewater and the area surrounding Downtown Miami, it's no wonder that many people are curious about this blossoming new neighborhood in Miami and how it compares to the highly desirable area of South Beach.
While South Beach was the place to be in its boom days around the turn of the 21st century, many of its residents have now taken up "adulting" and moved to the quieter Edgewater to take the edge off their lifestyle and enjoy a more tranquil urban scene.


Lifestyle: Edgewater vs South Beach
Edgewater is located on the edge of Biscayne Bay on the Miami mainland, and is quieter and less touristy than SoBe. In terms of walkability, it is somewhat more limited, with Biscayne Bay as its main artery and a few blocks leading to nearby Wynwood and the Design District, which are known for their artsy restaurants and boutiques. But Edgewater also has plenty of buildings going up and land to build, so it will inevitably continue to build in walkability.



Aerial view of Edgewater - Miami, FL

South Beach is a bit more uniform in construction, and rich in Art Deco architecture that delights the eye with its unique shapes and colors. In SoBe, you can walk for blocks and feel like you are exactly where you should be, in the heart of a busy urban scene that is also uniquely blessed by a gorgeous, swimmable beach. And, yes, it will be clear that many people are in South Beach to vacation and have fun!




View of SOFI - Miami Beach, FL


Eating and Shopping: Edgewater vs South Beach
There are a good number of eating options in Edgewater, but as of yet, it may still be somewhat fewer than South Beach. Fortunately, the area's quick and easy access to South Beach, Wynwood, Downtown, and the Design District mean that within only a few minutes, you can access the absolute best dining that Miami has to offer (better than South Beach in our opinion). And with the many new developments happening in Wynwood, Edgewater, and Downtown Miami, the options are sure to expand in the coming years.



Amara at Paraiso, Edgewater - Miami, FL

There are also plenty of great eateries in South Beach, particularly along Ocean Drive and Lincoln Road (although many are quite touristy, so choose wisely), which also offers some of the area's best boutiques and shopping options. The little-known Sunset Harbor neighborhood also includes great shopping and dining options, including two gourmet grocery stores and a fabulous selection of top-tier restaurants and boutiques. The more luxurious South of Fifth area also offers shops, restaurants, and luxury condos with great seaside lounges.



Smith & Wolensky's - Miami Beach, FL


Greenspaces: Edgewater vs South Beach
Edgewater is blessed with Margaret Pace Park, which is a great, dynamic green space that offers opportunities for running, tennis, beach volleyball, and a variety of other sports. The area also allows easy access to the famed Perez Art Museum as well as the Frost Science Museum, surrounded by luscious subtropical landscaping and a breezy promenade that borders the Bay.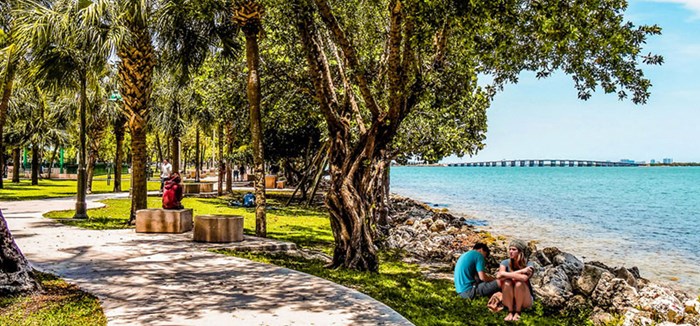 Margaret Pace Park, Edgewater - Miami, FL

South Beach has plenty of walkable greenspaces, in addition to its spectacular stretch of sandy beach. The spectacularly designed South Pointe Park has a great playground, picnic facilities and beach access. Flamingo Park, in the heart of South Beach, is also rich in facilities of all types, including a swimming pool. While this park eclipses Edgewater's Margaret Pace Park in facilities, Margaret Pace Park in Edgewater is more picturesque and is waterfront.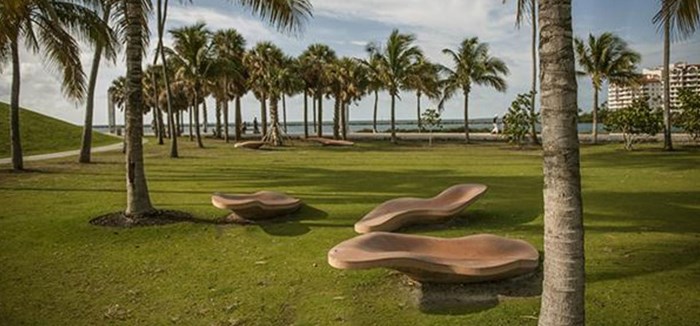 South Point Park, SOFI - Miami Beach, FL (Photo credit: MiamiAndBeaches.com)


Arts and Culture: Edgewater vs South Beach
Edgewater boasts spectacular access to the arts, with its proximity to the American Airlines Arena, where amazing concerts as well as sports events take place, and the nearby Arsht Center for the Performing Arts, in addition to the art and science museums, and the galleries along Wynwood and the Design District.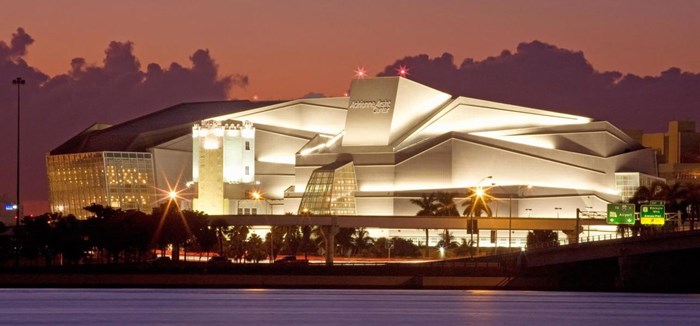 Arsht Center for the Performing Arts, Edgewater - Miami, FL 
(Photo credit: MiamiAndBeaches.com)

The arts also thrive in SoBe, which is home to the Bass Museum, the renowned New World Symphony and its Soundscape Park, the Fillmore and Colony Theaters, where performing arts take center stage, and the accessible Art Center South Florida, where you can mingle one-on-one with local artists.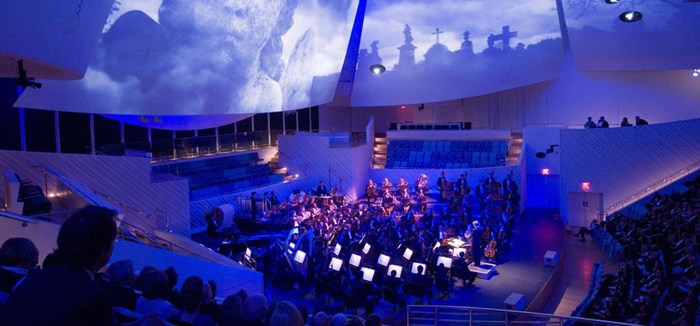 New World Symphony, South Beach, Miami Beach, FL 
(Photo credit: MiamiAndBeaches.com)
Transportation: Edgewater vs South Beach
While South Beach offers convenient and versatile transportation options for getting around the neighborhood, including an array of buses and the free Miami Beach trolley system, Edgewater has even more transportation options than South Beach, with easy access to the airport, as well as the main Brightline Station.
Edgewater residents can use the Miami Trolley which extends through most of the urban areas of Miami, plus Metrorail via the free Metromover system, which moves passengers easily through the Arts and Entertainment District as well as the many offices and corporate headquarters in Downtown, extending also to other areas of Metropolitan Miami.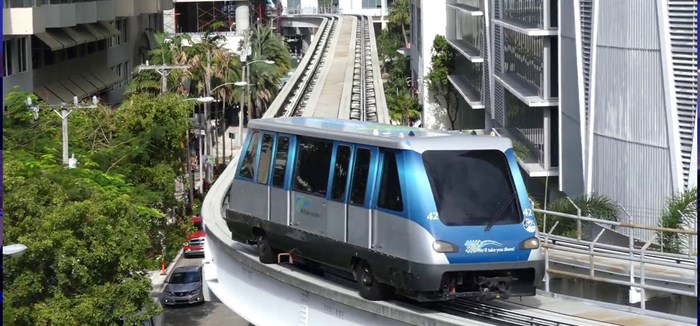 Miami Metromover - Miami, FL

Meanwhile, South Beach residents can rely only on the free trolley system, which serves only the immediate Miami Beach area, or the Miami Dade County bus system, which provides limited access to areas in greater Miami.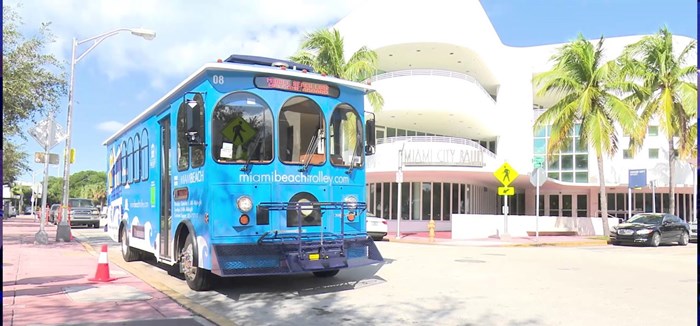 Miami Trolley - Miami Beach, FL


Which Neighborhood is Better? South Beach or Edgewater?
It may sound like a cop-out, but one is not better than the other, just different. South Beach is where you go to get the beach vibe, with a big mix of tourists, whereas Edgewater has a bit more of a local vibe and to be part of a very central up-and-coming neighborhood. Both have plenty to enjoy and appreciate. Feel free to call us to discuss your lifestyle, so we can figure out which one is a better match for you!


---
Share your thoughts with us
Sign up now
Get news and updates delivered to your inbox