Edgewater's Development Boom Shows No Signs of Slowing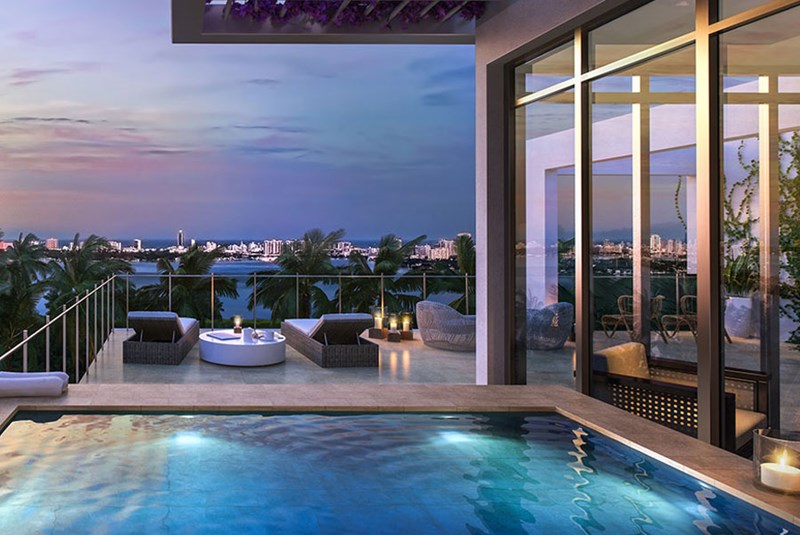 Sep 30, 2019 September 30, 2019
One of Miami's hottest new locations is Edgewater, located east of Biscayne Boulevard and overlooking Biscayne Bay. Several factors already make Edgewater an excellent location thanks to its proximity to both the 195 and 395 entrance ramps leading to highway I-95, which can take you north or south. Highways 836 and 112 can get you to Miami International Airport within minutes, and there are 3 ramps leading to the sandy beaches, chic shopping, and dining excellence of Miami Beach.
Adjacent to the Arts and Entertainment District, Wynwood, the Design District, and Downtown Miami, Edgewater also provides easy access to practically every desirable destination neighborhood in Miami. With access to Margaret Pace Park as well as the Perez Art Museum, the Frost Science Museum, and the American Airlines Arena, Edgewater delivers a quality lifestyle where nature mixes seamlessly with art and culture.
And the future of this enclave with quiet residential undertones mingled with convenient urban access looks even more promising, as new developments and strategic city planning ensure that Edgewater will top the walkability charts in Miami in only a few short years.
Apartments, Hotels and Condos Planned and Under Construction in and Near Edgewater
The area is currently experiencing a major development boom, with significant apartment buildings, hotels, and condominium projects springing up everywhere.
Two Roads Development is building a 57-story, 100-unit condo project known as Elysee, located at 788 Northeast 23rd Street.





OKO Group

 is currently constructing a 57-story condo tower called Missoni Baia at 777 Northeast 26th Terrace.




In 2018, Related Group completed its fourth condo project at Gran Paraiso Residences, a tower with 317 units, located at 480 Northeast 31st Street.





TSG Group recently spent $5.9 million on a 30,000-square-foot property, located at 1765 North Miami Avenue, a strategic Opportunity Zone development site in the Arts and Entertainment district, with the goal of building a 

multifamily project

at that location.




Another exciting development happening in Edgewater is a block-long Opportunity Zone development site at 1700 Biscayne Boulevard, just landed on the market and stands to fetch over $100 million in investments, according to the property's listing broker. Currently inhabited by a Burger King as well as a commercial building belonging to a company called Biscayne Arts, the property garnered over $7.5 million in development investments during the period between 1999 and 2009 as part of the earliest transformation of this area, known back then as Biscayne Corridor. This strategically located 3-acre site is about to undergo a major overhaul as it prepares for a new redevelopment project that will transform it into a major multipurpose space. Thanks to its T6-36B-O zoning designation, the site is eligible for the development of a mixed-use high-rise that can stand as high as 60 stories tall, housing as many as 500 residential units or 1,000 hotel keys per acre. A portion of the property will also serve as commercial office and retail space.




Opportunity Zones is a federal program that provides tax benefits for investors and developers who invest in distressed areas across the United States. In April of 2019, regulations posted by the U.S Treasury as well as the IRS with regards to Opportunity Zones now grant investors and developers the assurance they need in order to start investing and breaking ground at Opportunity Zone sites, making Edgewater a prime area for new developments.
The promise of continued growth will naturally mean more and more local amenities for residents of Edgewater, an area that is soon to become one of Miami's premier urban residential neighborhoods.
Share your thoughts with us
Sign up now
Get news and updates delivered to your inbox