EDITION Hotel in Miami Beach Sold for Over $780,000 per Room to Abu Dhabi Investors
Mar 19, 2015 March 19, 2015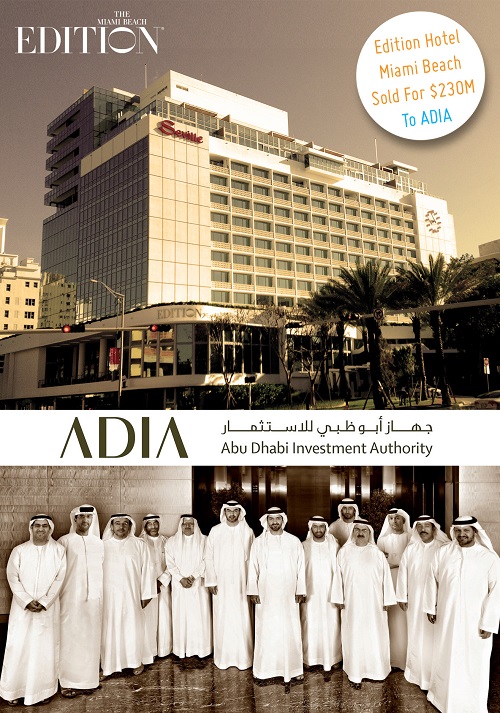 The Abu Dhabi Investment Authority (ADIA) recently bought the new 294-room known as The Miami Beach EDITION hotel for $230 million.
At a conference mid-February, Ian Schrager, one of the developers who is partnering with Marriott on the project, stated that the hotel is getting twice as much revenue as they expected every year. He went on to mention that the food and beverage sales at the hotel were about 40% to 45% of the annual revenue.
The price, $230 million, means that each room had a price tag of about $780,000. Notably, ADIA had the property under contract long before the hotel officially opened, so the price tag might have been higher under different circumstances.
In addition to the EDITION hotel, Schrager also mentioned that they are looking at some of Biscayne, downtown Miami, and a few beachfront sites to add to his Public Hotel brand portfolio.
Source: thenextmiami.com
Photo credit: EDITION - thenextmiami.com, ADIA - adia.ae
Share your thoughts with us
Sign up now
Get news and updates delivered to your inbox