Events for an Awesome April in Miami
Mar 31, 2019 March 31, 2019
Sports lovers are going to have a field day this April in Miami. There's the South Beach Triathlon, Mercedes-Benz Corporate Run, an AIDS Walk and prestigious Beach Polo to look forward to. There's also plenty of other events for those who would like a less adrenaline-infused month. Read on for details:


Miami Dade County Fair & Expo, 10901 Coral Way
You can still catch this epic fair, if you missed it last month. Enjoy over 90 thrilling rides, live concerts, interactive games and experiences, a circus, ice skating act, giant bubble show, pig races, a marketplace for shopping, food and more. It's a great way to spend a spring weekend with the family.

Various venues across Miami
Plan your weekends around the special offers available for attractions and museums month. This spring, Miami helps you tour through its rich and vibrant collection of historic, natural, wildlife, museum and thrilling attractions at special discounts. From the breathtaking Vizcaya Gardens to the Museum of Art and Design and Sea Trek Reef Encounter, everything has an attractive deal on it.



Various venues across Miami
Savor the rhythm and beauty of this somewhat lost art, with April dedicated to reading, reciting and listening to poetry. With a mission to let every Miamian encounter at least one poem, the festival graces different locations throughout the month. Artists include the likes of Anne Carson, W. S. Merwin, Richard Blanco, Tracy K Smith, Kaveh Akbar, Paige Lewis, and of course, the citizens of Miami. There are almost 40 free events and 20 projects to look forward to.



Various venues across Miami Beach
Celebrating 'love for all' is this weeklong LGBTQ pride festival. The highlight of the week is the colorful annual parade featuring over 80,000 participants. Other events include weekend performances by pop stars, DJs, and legendary musicians, a Miss Miami Beach Pride Pageant, Ultimate Drag Queen Contest, PAMM free community night, VIP Gala, pool party at the Clevelander and many more parties and afterparties.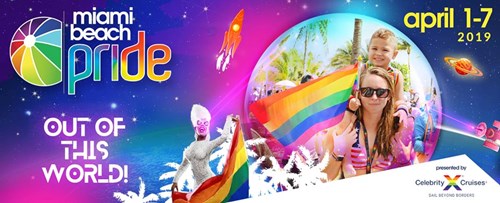 7900 SW 40th St, Ronald Reagan Equestrian Center at Tropical Park
It's time to get grounded as the annual agriculture, horse and cattle show hits town. This is a unique opportunity to experience live cattle and horse shows in Miami, and participate in their auction. Other attractions include a live farm with interactive exhibits for children, live musical performances, a car show and plenty of food trucks to keep you fueled throughout.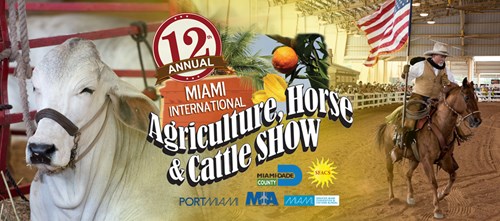 700 Ocean Drive, Lummus Park, South Beach
It's time to prove your mettle as this legendary swim, bike, run race comes back to Miami Beach. What's different this year is that the run course has been altered to include the boardwalk connecting 5th street to South Pointe Park along with its gorgeous views. Both, classic and international distance runners will be competing for top honors, with proceeds benefitting the 'Save the Children' foundation.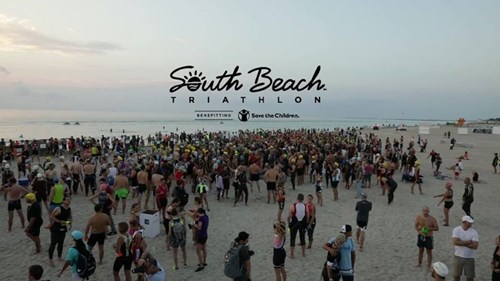 Easter Sunday: April 21
Various venues across Miami
There's plenty to do for Easter around Miami that will have children and adults hopping alike. Kickstarting this spring fest early on the 13th is the Eggstravaganza at North Shore Park with its egg hunt, carnival rides and refreshments. Zoo Miami will be hosting an Egg Safari with loads of fun activities. Miami Seaquarium will be back with its hip-hopping Bunny Palooza. And, if you're looking for a yummy Easter brunch around town, simply click here for the top 10 spots.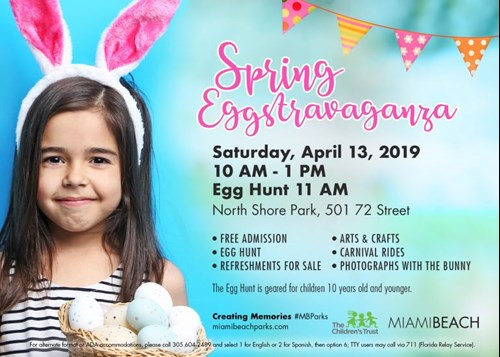 301 Biscayne Blvd, Bayfront Park, Downtown
This after work hustle is nothing like what you're used to. Slip on your running shoes for this unique 5K race that takes place after office hours. Run, walk or simply cheer and help your corporate team bag the race and bragging rights.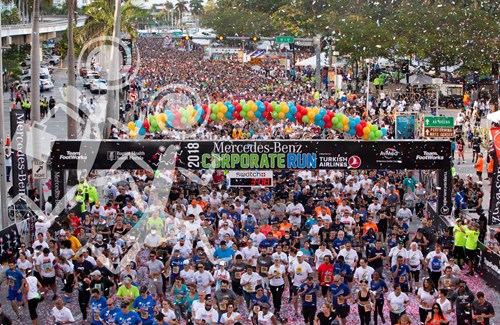 Collins Park, 22nd Street Beach Entrance, South Beach
Catch the best of amateur, professional and equestrian polo players in the world on the sands of South Beach. This world-class, three-day tournament will feature six international teams and four women's teams competing for the coveted trophy. This adrenaline-filled weekend also brings a steamy mix of offsite events that fuse together luxury, fashion and of course, polo.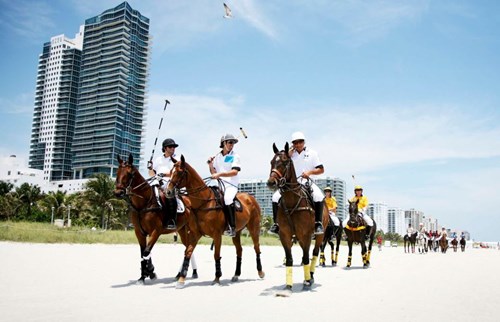 711 NW 72nd Ave, Miami Airport Convention Center
If you love your sweet tooth, then this is the event for you. Catch the best professional and hobby bakers for a treat to remember. Classes and demos make sure you can recreate some mouth-watering recipes at home. There's also a Buttercream Ball and Cake Bar Social PJ party that sets this cake and candy expo a class apart.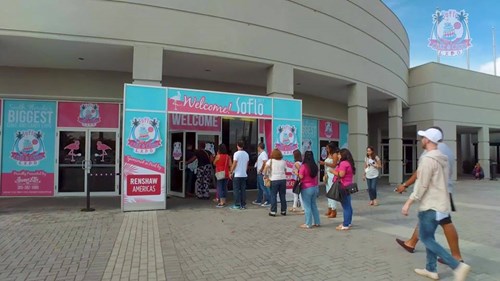 400 17th St, Soundscape Park, South Beach
Break out those walking shoes for a cause, and help support the Food for Life Network and Care Resource. This 5K walk-a-thon fundraiser is organized each year to spread awareness and benefit over 50,000 individuals affected by HIV/AIDS in South Florida.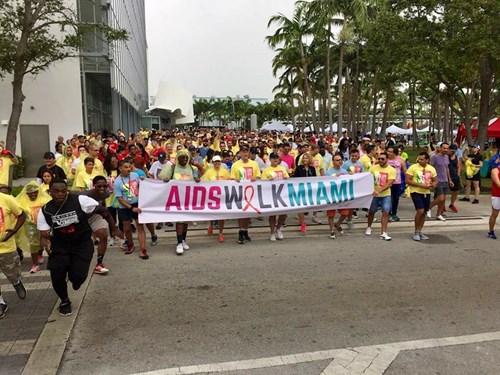 1901 Convention Center Dr, Miami Beach Convention Center, South Beach
If you're a tech freak, then you can't afford to miss this one. With over 15,000 attendees representing more than 400 companies from across the globe, this is a unique opportunity to broaden your horizons and see what's next for Miami's tech hub. The speaker panel at this world-class event includes executives from Intel, Amazon, P&G, Google and more.


So, how will you be spending Easter month in Miami? Let us know in the comments below!
Share your thoughts with us
Sign up now
Get news and updates delivered to your inbox