Ex-Formula1 Driver's Venetian Island Property Sold For $7 Million
Jan 16, 2013 January 16, 2013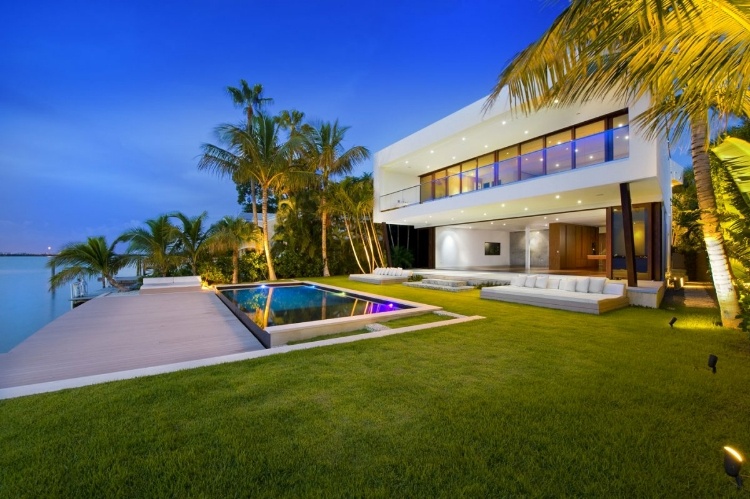 With most people looking to own condos and property in Miami, former Formula 1 driver Eddie Irvine seems to continue his rebellious streak by selling off his Venetian Islands home instead. A gorgeous waterfront estate perched at the edge of the stunning Venetian Islands, this former Ferrari racer sold off his plush property to an undisclosed local developer for a cool $7 million.
Located at 410 West San Marino Drive, Eddie Irvine's ex-home was bought at a price tag of $1.95 million in 2010 according to public records. However, what sets this 5 bedroom, 5.5 bath Venetian Island home a class apart, and what most probably has contributed to its price escalation, is that it was designed by renowned architect Luis Bosch.
Here's a peek into the two-story Venetian Island luxury home:
A private dock right off the garden swimming pool.
An open-plan ground floor complete with kitchen, dining and social areas.
A slide-able glass system replacing an entire section of its sea-facing wall; literally framing the stunning vistas of the open waters and dramatic cityscape.
A wood, glass and metal staircase leading to the upper floor that is home to the private bedrooms and baths.
Lush landscaping at both ends of the residence, complete with palm trees and verdant gardens.
With the property now in the hands of a local developer, what do you think is this Venetian Island property's fate? Re-sale, another celebrity home, new construction or something else? Feel free to share your thoughts below!
Image Source: homeadore.com
Share your thoughts with us
Sign up now
Get news and updates delivered to your inbox