Ex-Versace Casa Can Now Be Su Casa at a Revised Price of $100 Million
Jan 22, 2013 January 22, 2013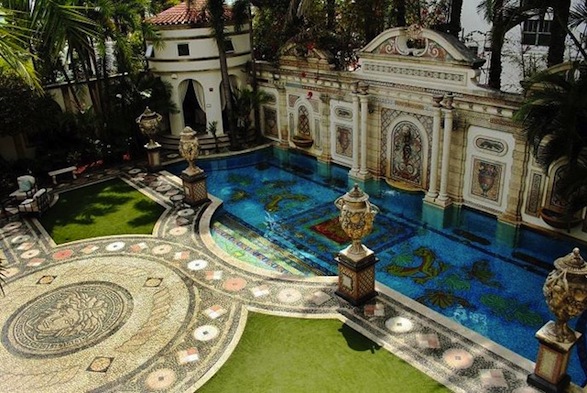 The former mansion of late Gianni Versace, Casa Casuarina dropped its asking price from a whopping $125 million in June, 2012 to $100 million right before the dawn of the New Year. This impressive mansion has always been the centre of controversies, whether it be the front porch death of its illustrious owner or a long-drawn legal battle. However, none of these controversies can overshadow the fact that this South Beach estate is a real catch.
The 1116 Ocean Drive, 19000-square-feet South Beach estate was bought by Versace in 1992 for $10 million. Renovations worth $33 million were then made to this majestic property, which was again sold off in 2000 for $20 million to telecom mogul Peter Loftin post Versace's sad demise.
Here's what the $100 million price tag of the Casa Casuarina is going to fetch you:
19,000 square feet of extravagant living space in the swanky South Beach.
10 luxurious bedrooms with 11 baths, all in marble.
A 24-karat gold lined mosaic-tiled pool that stretches a cool 54 feet in length that was part of the $33 million renovations.
A lavish, Versace-mosaic courtyard.
Plush Italian furniture along with other furnishings such as silk and velvet drapes worth millions of dollars.
A boutique hotel called the Villa by Barton G that currently rents one-bedroom suites for $2,250 a night along with a host of British-trained butlers as well as a restaurant serving cocktails in signature Versace martini glasses.
Do you think the $100 million asking price for the Casa Casuarina is justified? Share your thoughts below!
Image Source: twistedlifestyle.com
Share your thoughts with us
Sign up now
Get news and updates delivered to your inbox