Experts Speak: Making the Best of Dens and Tiny Rooms in Miami Condos and Beyond
Oct 01, 2017 October 01, 2017
When searching for a condo in Miami these days, you're most likely to encounter units that come "plus den". Brickell Flatiron features plus den units, so does Paraiso Bay, SLS Lux Brickell, Hyde Midtown, Aria on the Bay and many others. Developers in Miami seem to be finding ways to offer more rooms in smaller units, and the "plus den" is a way to make it happen. While extra space sounds great in theory, in reality, those tiny rooms are only as useful as you make them. So, we have residential interior design specialist Nina Ramirez and Zoom-Room Murphy Bed CEO Peter Madvin advise you on how to make the best of that elusive den.
DO: Give It Function
The first step towards the efficient use of a den is deciding on how you want to use the space. And we're talking beyond the make-shift gym or storage. Think about whether you like working from home often and need a separate office? Or, if you have frequent visitors and would rather go for a guest bedroom? Is the den big enough for a bedroom-office combo? Interior designer Nina Ramirez of NMR Design Group fully supports a multi-functional den. "A lot of our clients work from home, but also have kids or guests that visit", says Ramirez. "One of the best uses for the den is an office/guest room. You can incorporate a desk or a work station along with a sofa bed or a Murphy bed, which also carries storage space for the office".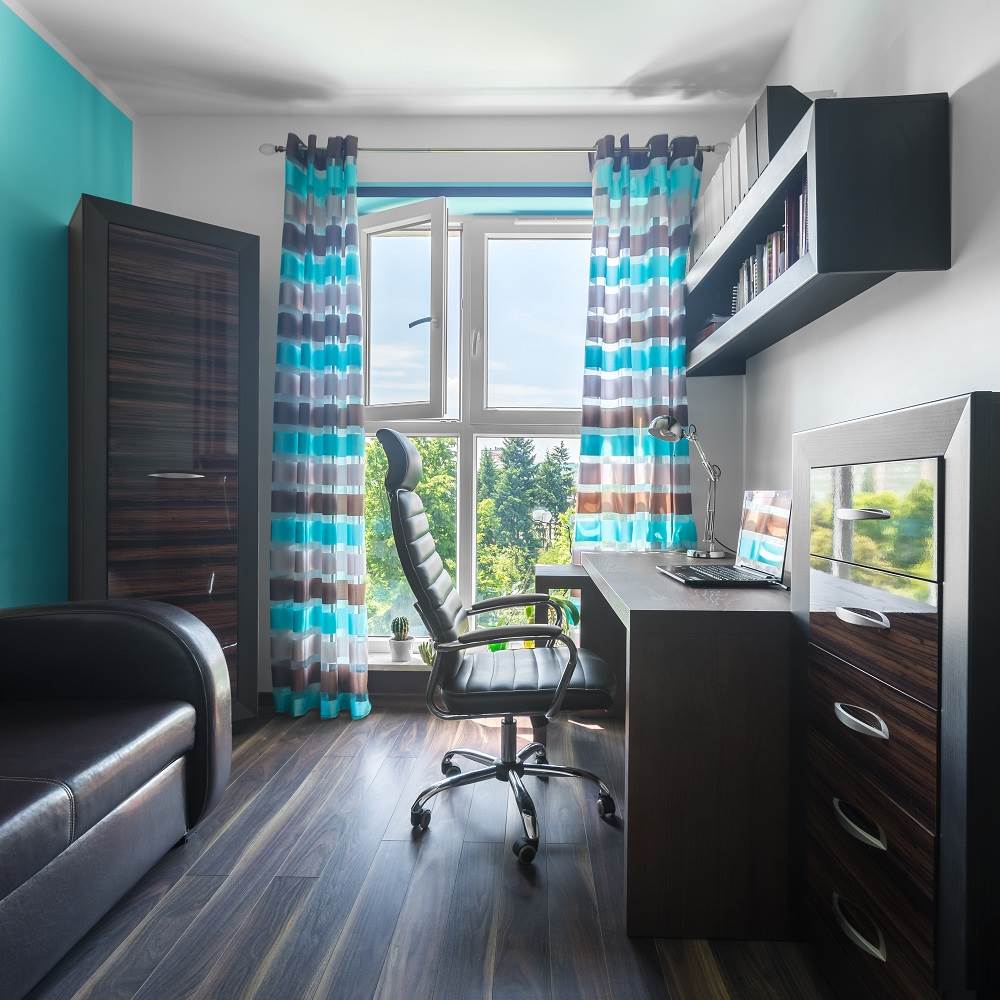 DON'T: Forget Multi-Purpose Furniture
To maximize space, consider devoting one wall to a Murphy bed for guests. Peter Medvin runs Zoom-Room Murphy Beds, an advanced solution for hiding mattresses when they're not being used. A remote-controlled mechanism slides the bed out from the wall instead of the traditional pull-down model. "I happened to attend a design show in Montreal, where, way in the back – not featured prominently at all – I saw a European version of the Zoom-Bed", Peter recalls. "Which, at the time, was not officially distributed in North America. The light bulb went off and I immediately saw how this would be the perfect solution for my NYC living room. That was twelve years ago!" Since then, Peter has moved to Miami and sees the same need growing here and condo residences and rooms get smaller. Today, custom-designed Zoom-Room cabinets don't just house mattresses, but also support home entertainment systems, art boxes, storage shelves and even fold-down desks.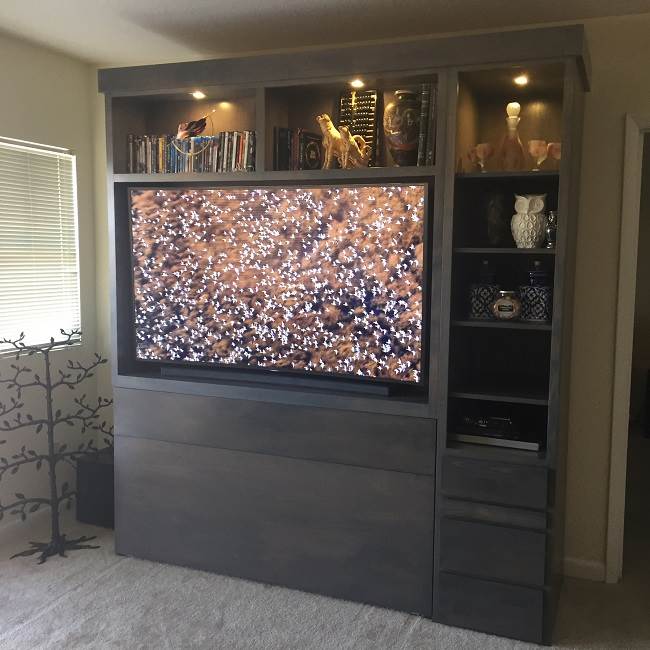 Photograph : courtesy of Zoom-Room Murphy Beds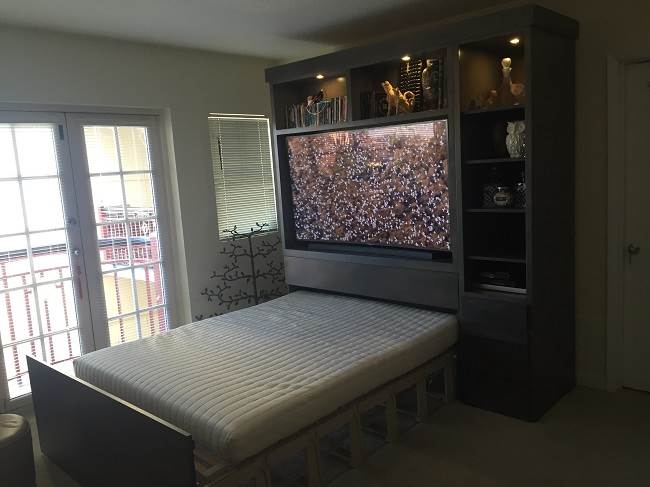 Photograph : courtesy of Zoom-Room Murphy Beds
DO: Pick Light Colors
"Light colors give a feeling of being in a bigger space", advises Ramirez. Mix white walls or accents with bright shades of your favorite colors. Overwhelmed by your choices? Ramirez suggests using "light grey, beige, light blue, and having the ceiling painted white". Also remember this advice for fabrics - although it's okay to go dark for accents.

Medvin's Zoom-Beds now match every décor too. "The Zoom-Bed does require a special cabinet", he explains. "We can fabricate the cabinets for our clients, they can have one of our authorized dealers make it for them, or clients may use their own cabinet makers."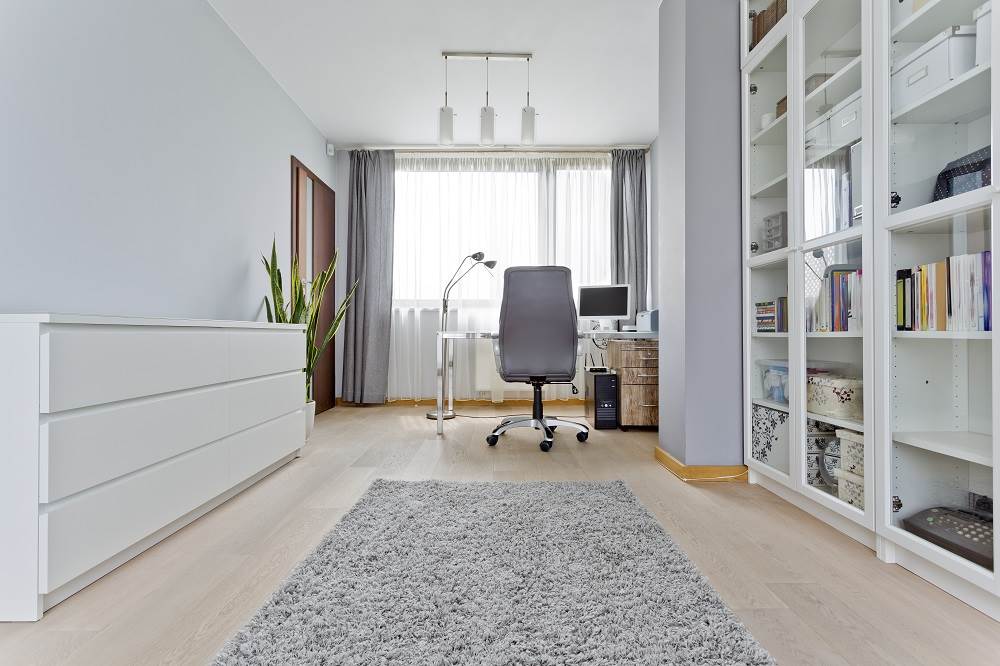 DON'T: Crowd the Place
While you don't want the room to look empty, you shouldn't fill it up either. "Do not use bulky furniture in a small space", warns Ramirez. "Embrace the space and don't cover all the walls just to fill them."

Additionally, shop around for diminutive pieces that won't overtake the room. For instance, go for a love seat instead of a couch or a console table to run along the back of a sofa. Use wall mounted floating storage to make every inch of that den work harder. And, while you're out shopping, pick up a wall mirror and use it to reflect incoming light to really open up the room.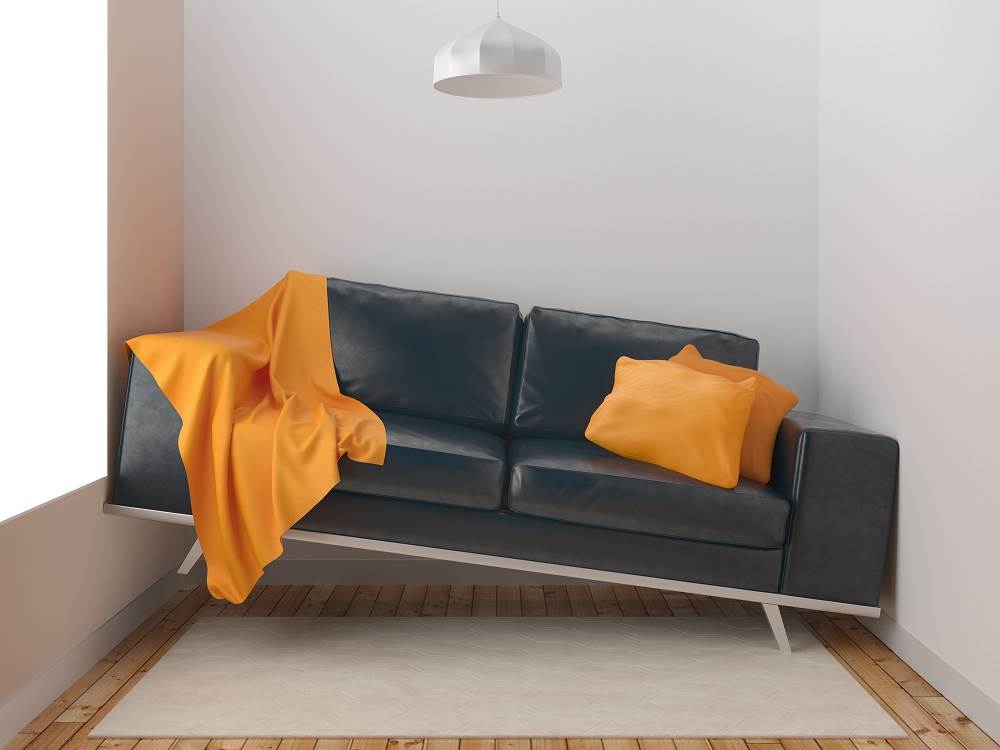 DO: Work with What You Have
If you're making a guest room, plan accordingly when picking out fabrics. "I would incorporate leather because it's lower maintenance when you have a guest", says Ramirez. "Fabric will be too risky."

You might also have to deal with odd nooks and crannies in the room's layout. Ramirez talks about a project that involves a weird architectural element. "The space has a curved corner which limits us to accommodate a full set bedroom", she says. "However, we designed a custom closet to embrace that curved corner and fit a queen bed with a nightstand, dresser and TV media." Use your own creativity to envision storage under a window ledge or a reading spot under some floating bookshelves. In short, make sure every inch of your den works to improve your life at home.

Hit 'like' if these tips help you get more room out of your condo den. Or, for in-depth interior design advice, contact Nina Ramirez here.
Share your thoughts with us
Sign up now
Get news and updates delivered to your inbox