Explore Local Talent and Works at the 4th Annual Dwntwn Art Days
Aug 27, 2015 August 27, 2015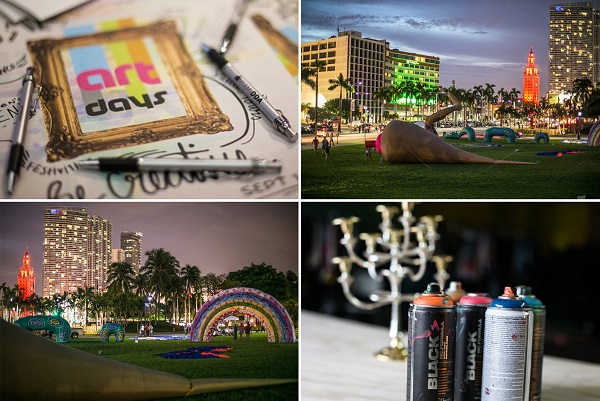 Living Downtown without a doubt puts you in the midst of Miami's hottest art and culture scene. September 11-13, culture vultures will swoop in for Dwntwn Art Days to celebrate local talent and cultural spaces throughout the city. The event, now in its fourth year, packs an entire weekend replete with visual art exhibits, panel discussions, artist projects, performance, animation art, theater, short films, poetry, comedy and much more.
This year, the event will again be hosted at McCormick Place. Walk through an art gallery, artist studios and creative workspaces during about 60 events ranging from artist-led tours to interactive exhibits and discussions during the three Art Days. Live music and entertainment set the backdrop as you partake in a tête-à-tête with artists, community leaders and creative professionals. The 11th the event's kick-off, 'Under The Bridge Downtown' and the 12th – 13th will focus on open studios and open gallery events.
A collaborative venture between the Miami Downtown Development, cultural spaces and resident artists, you can expect over 100 arts and cultural institutions, galleries and individuals to participate in projects, exhibits, walking tours, bike tours, parties and family-friendly programs throughout Downtown. A micro-grant program was also set up last year to support projects created uniquely for Art Days. This means you'll have a wider selection of temporal art projects in a variety of creative fields from performance to art, music, dance, art education and more.
Head over 'Under The Bridge Downtown' at 111 SW 3rd Street Miami this September for your dose of the Miami-style creative arts scene.
Photo credit: miaminewtimes.com
Share your thoughts with us
Sign up now
Get news and updates delivered to your inbox