Family-Friendly Condos: The Top Buildings in Downtown, Miami
Oct 19, 2020 October 19, 2020
Whether you're moving to Downtown Miami to be closer to work or enjoy living in a dynamic city core, there's plenty to consider when taking the family along. For instance, are there any good schools in the vicinity? Does the condo building have a kids' play area or babysitting services to help mom and dad? What parks or sports facilities are nearby to keep fit and get some fresh air? And much more.
To help you search for family-friendly condos in Miami, we've put together answers to these questions as part of a series based on our standardized scoring system for condominiums in top Miami neighborhoods. In this blog, we will rank the Top 3 Family-Friendly Condo Buildings in Downtown Miami (plus a bonus pre-construction condo to watch out for).
So, which are the most family-friendly condos in Downtown? Condo Blackbook has created the following point system to rank the most family-friendly condos in Miami neighborhoods, awarding them a point each for all the following family-friendly amenities:
Point Ranking Legend 
| | |
| --- | --- |
| Amenity | Score (Out of 10) |
| Dedicated Kids' Room | +1 |
| Dedicated Teen Room | +1 |
| Dedicated Kids' Pool or Playground | +1 |
| Game, Club, Social Room - Billiards, Entertainment System | +1 |
| Onsite Sports Facilities - Tennis, Basketball, Volleyball, Bocce, etc. | +1 |
| Two or More Pools | +1 |
| Library or Theater | +1 |
| Onsite Green Space, Park or Promenade | +1 |
| Pet Friendly | +1 |
| Proximity to Beach or Park | +1 |

Bonus Points
Additionally, some condos may get Bonus Points for outstanding family-friendly amenities, such as golf simulators, bowling alleys, or other luxuries that help Mom and Dad make the kiddos and themselves happy!
But before we dive into the list, let's take a look at what makes Miami's Downtown neighborhood good for families:


---
Why Choose Downtown Miami?
---

Cultural hotspot, home to Miami Heat, next door to the financial district of Brickell, and the core of urban living – Downtown Miami is a true live-work-play destination. This is also one of the neighborhoods in Miami where you can go car-free, with access to multiple modes of public transportation systems, including the Metrobus, Miami Trolley, MetroMover, MetroRail, and (inter-state) Brightline Trains.
To be expected of a downtown urban district, there's never a dull moment in this top Miami neighborhood. For the culturally inclined, the James L. Knight Center, Bayfront Park Amphitheater, and Pérez Art Museum feature an impressive selection of live performances, concerts, and exhibits. And if that's not enough, the Adrienne Arsht Center for Performing Arts and CONTEXT Art Miami (in the Arts & Entertainment District next door) make sure to add more color to the mix.
The Bayfront AmericanAirlines Arena is not just home turf to the Miami Heat, but has also hosted countless sports and live acts by world-class musicians, performers and celebrities. Kids get to explore a whole new world at the Frost Museum of Science over at the Museum Park. Not to forget, Downtown Miami's collection of pocket-friendly to high-end eateries, bars and lounges is simply unmatched. And, the addition of the upcoming mega-development called Miami WorldCenter will only add more retail therapy, restaurants, culture, and entertainment options into the neighborhood's dynamic.


---
Top 3 Family-Friendly Condos in Downtown Miami
---

Based on our CondoBlackbook.com Family-Friendly Condo Ranking legend above, here are the top 3 Most Family-Friendly Condo Buildings in Downtown, Miami.
200 Biscayne Blvd Way, Miami, FL 33131
Avg. sales price: $673/sq. Ft.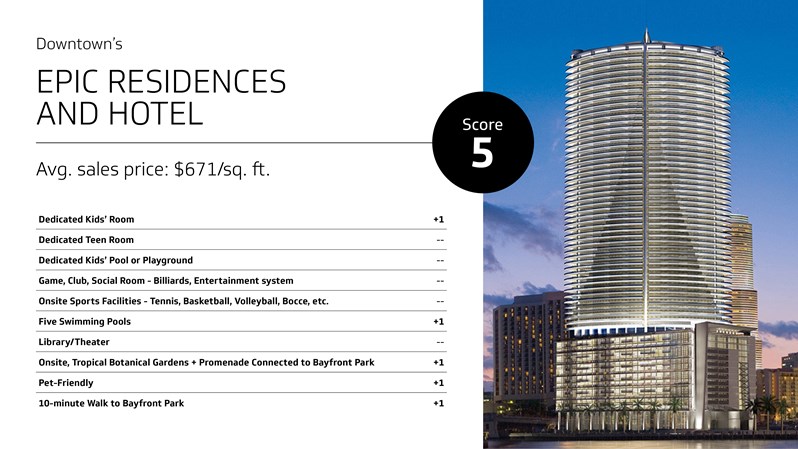 Rising 54 stories above the Miami River, this waterfront condo-hotel lets residents enjoy scenic views of the busy river and Biscayne Bay with direct access to the Riverwalk. Famous for being home to the expansive Exhale Spa and next-door to the famous Area 31 and Zuma (restaurants housed on the hotel side), each of its 342 luxury residences come equipped with the "Epic-Link" system that offers direct access to the hotel's signature amenities and services, as well as lets residents check on their units from afar. Residents also get signing privileges at the restaurant, lounge, pool, and spa.


Bonus Points - 3
Epic gets 3 Bonus Points for the following additional family-friendly amenities:
Babysitting services

12,000 sq. ft. Exhale Spa

Two on-site Restaurants - Zuma and Area 31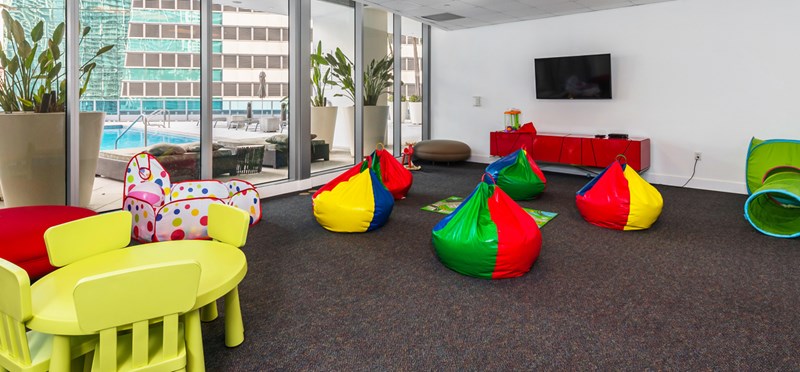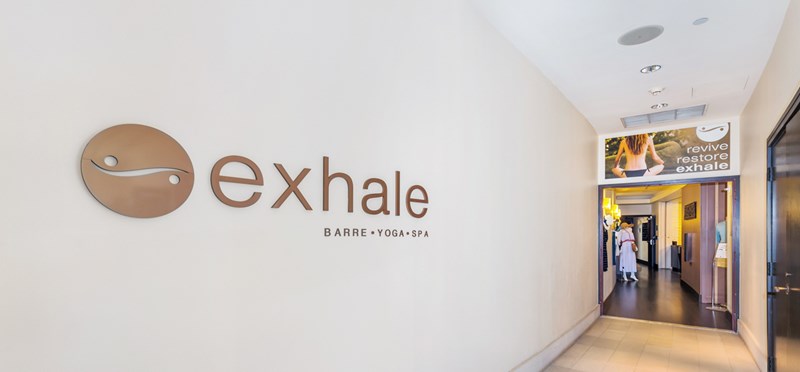 900 Biscayne Blvd, Miami, FL 33132
Avg. sales price: $619/sq. Ft.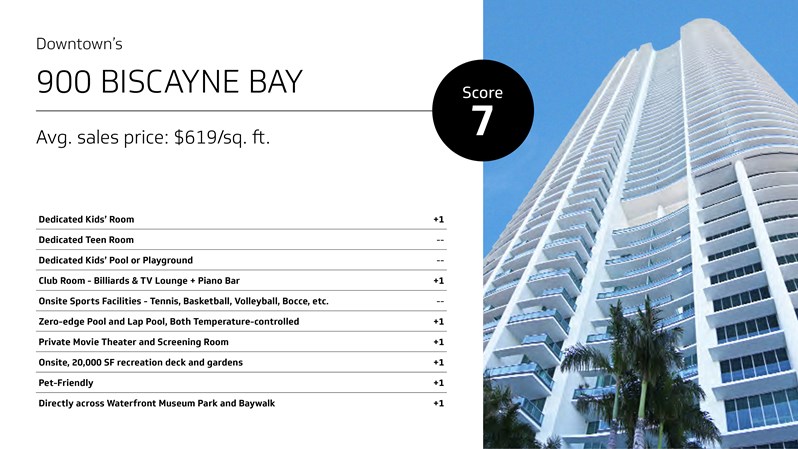 Sitting right across from the Museum Park Marina, this 63-story, luxury condo building comes designed by renowned architect firm Revuelta Vega Leon. Boasting of interiors by the celebrated designer Sam Robin, known for her understated elegance using natural elements and materials, the flow-through residences all feature natural tones and textures in addition to breathtaking ocean, bay and city views.
Even though the condo building lacks a dedicated kids' room or playground, the Frost Museum of Science and children's playground across the street at Museum Park are bonuses.


Bonus Points - 4
900 Biscayne Bay gets 4 Bonus Points for the following extra family-friendly amenities:
Children's play area in Museum Park and Frost Science Museum across the street

Signature restaurant and outdoor café fronting Biscayne Boulevard

Full service spa with private treatment rooms

Conference Center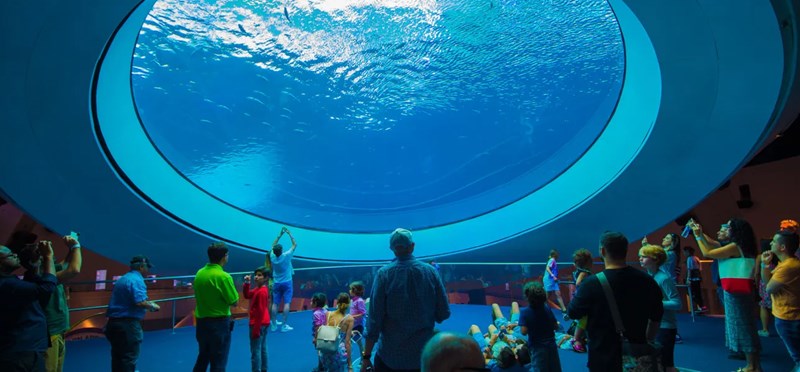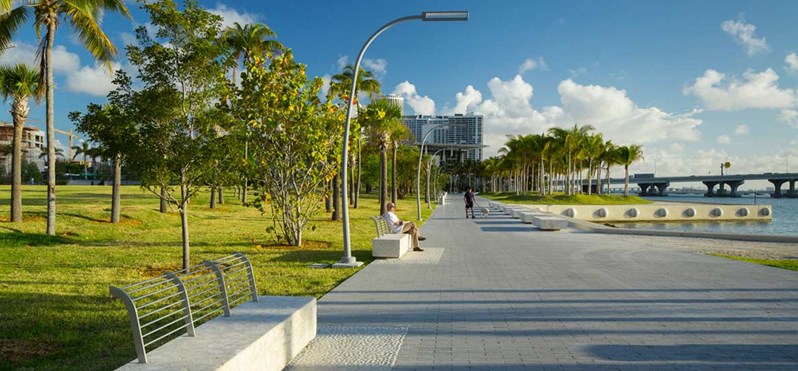 900 NE 1st Avenue, Miami, FL 33132
Avg. sales price: $1,004/sq. Ft.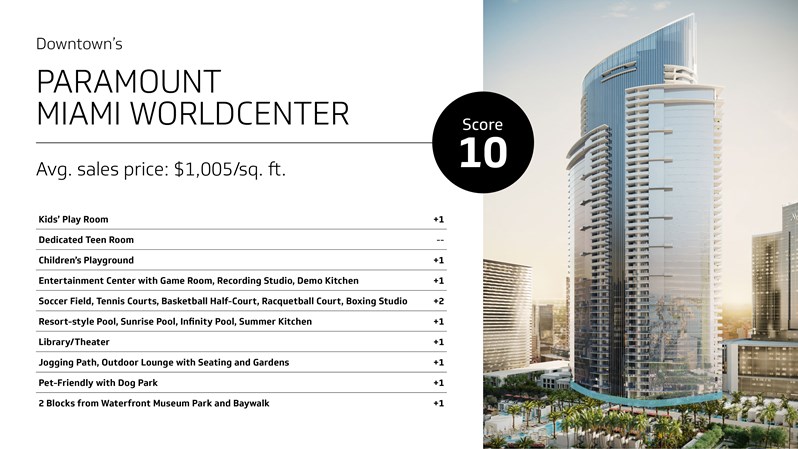 Staying true to its tagline of "the tower with the most amenities in the world," this ultra-luxury condo building is well-prepared to even land flying cars in the future. Standing 58 stories tall, each of the 473 luxury residences comes outfitted with super modern finishes. Part of the Miami Worldcenter (the city-within-a-city project), residents get direct access to 300,000 sq. ft. of retail in the mega-mall at the heart of the development, in addition to an A-class office building, a rental tower, a condo-hotel and three other hotels part of the mixed-use project.
But what really sets this condo apart from others is the multiple levels of amenities available to residents, particularly the unrivaled sports complexes that features a running path, dog park, tennis court and soccer field on one level; on the Skydeck, a sunrise pool, infinity pool, sky observatory, and tai chi deck; on the lower level a yoga studio, indoor basketball and racquetball courts; and the 7th floor completed dedicated to other amenities, including the Entertainment Center (with a recording studio, a demo kitchen, kid's room, and a game room with golf simulator), the spa, salon, relaxation center and the fitness center (including a boxing gym).


Bonus Points - 6
Paramount Miami Worldcenter gets additional Bonus Points for the following family-friendly amenities:
Two blocks from Frost Science Museum and Children's Park

Skydeck and Rooftop Observatory

Yoga Studio, Tai Chi Deck, Conservatory and Relaxation Lounge

Spa and Salon with Outdoor Bath Gardens, Steam Showers 

Food Market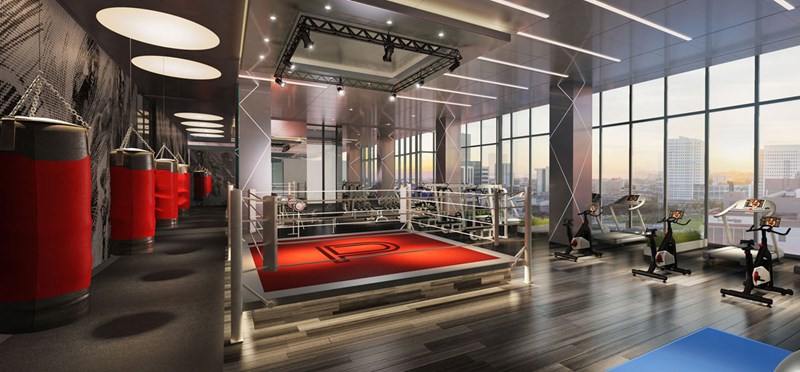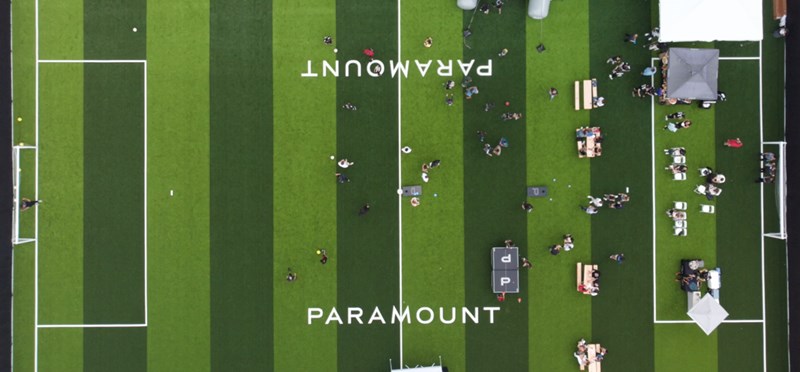 Do you want more information about Family-Friendly Condos in Downtown or other Miami Neighborhoods?



Check out the Top Family Friendly Condos in Edgewater for comparison.
Or simply give us a call at (305) 697-7667 or email us anytime for more information.
---
Best Preconstruction Family-Friendly Condo in Downtown Miami
---
Avg. sales price: $1,097/sq. ft.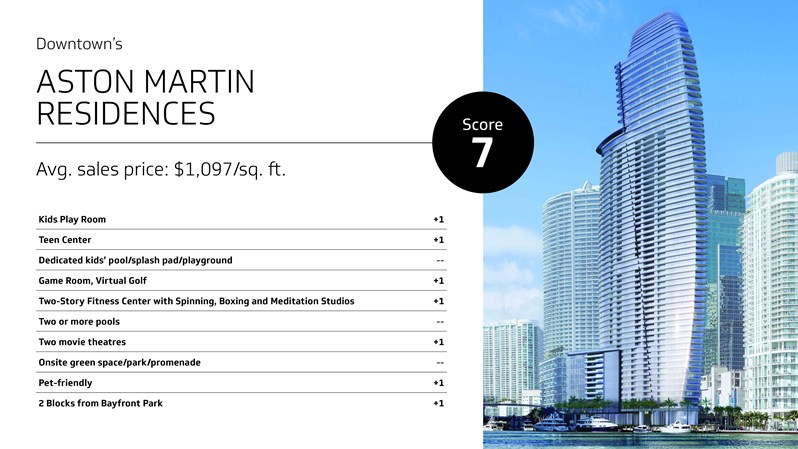 This 66-story tower is the first in luxury condos by the British sports car maker. Staying true to the legend of Aston Martin, the sail-shaped building features the brand's signature colors, textures, and touches throughout in the form of number plinths, iconic stitching, handles, and more. Designed by BMA and curated by Aston Martin's Marek Reichman, each of the 391 condo residences come outfitted for superior comfort and incredible luxury. With butler service and a curated art gallery, this is the luxurious, family friendly condo of the future.


Bonus Points - 4
Aston Martin Residences get 4 Bonus Points for the following extra family-friendly amenities:
Full service Spa, Salon and Barbershop

Sky Bar, Lounge, and Private Dining Room with Chef's Kitchen 

Super Yacht Marina

Butler's Service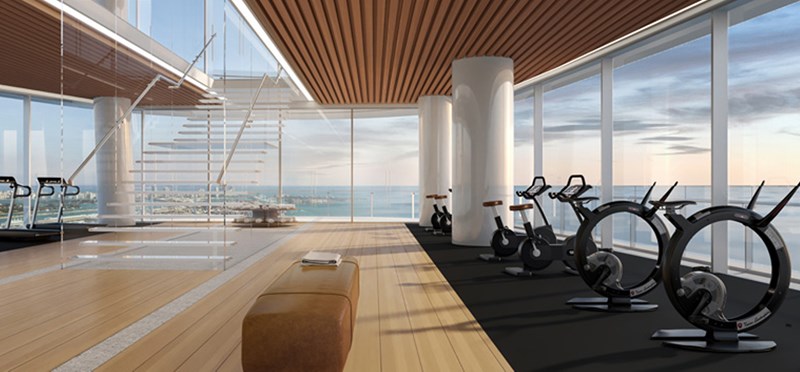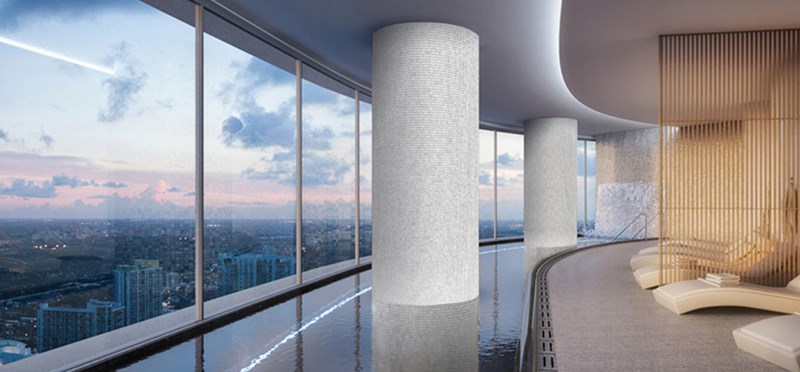 ---
Best Family-Friendly Value Nearby Downtown Miami
---
92 SW 3rd Street, Miami, FL 33130
Avg. sales price: $415/sq. ft.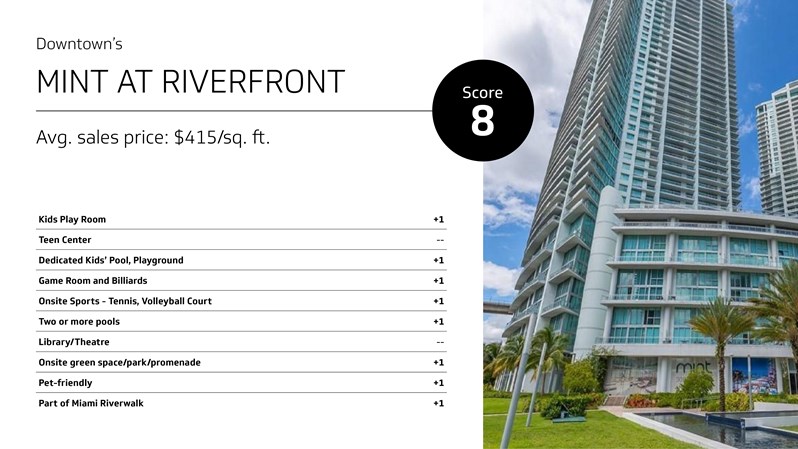 Technically in the Miami River district of Miami, Mint Condos (and it's sister buildings The Ivy and Wind), sit on the Downtown side of the Miami River, just a few blocks from Downtown Miami, and just over the bridge to Brickell. So this highrise condo at 56 stories and 602 units ranging in size from 819 to 1834 square feet, occupies a unique location between two of Miami's most important neighborhoods. Built in 2010, Mint offers many luxurious, family friendly amenities at a price point that is lower than many bayfront buildings. Yet it also features more than 900 linear feet of river frontage connected to the 5.5 mile Riverwalk, and 13.5 acres of lushly landscaped and gated grounds.

Bonus Points - 3
Mint at Riverfront gets 4 Bonus Points for the following extra family-friendly amenities:
Child Care Center

Picnic tables, hammocks, outdoor Zen garden

Restaurant, Dry Cleaner, Salon, Deli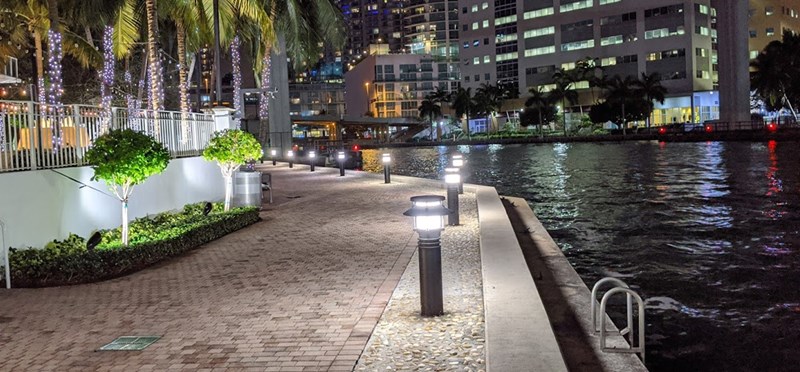 ---
How Safe is Downtown Miami?
---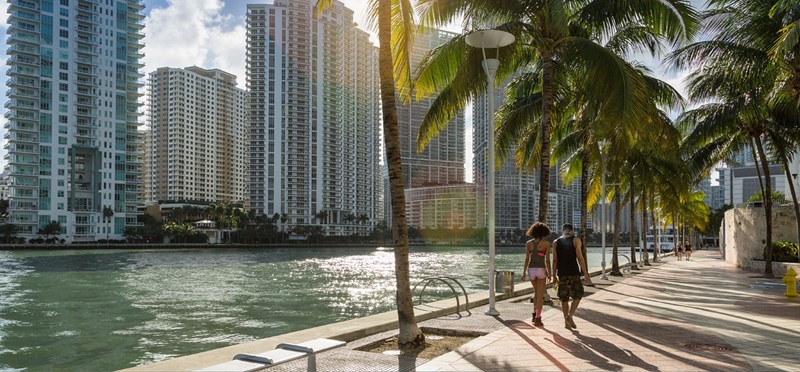 Being a high-density neighborhood, Downtown Miami (like many other urban cities around the country) does not rank among the safest, but has become safer over the years. Most areas surrounding Biscayne Bay and the Miami River are notably safe. Nonetheless, Downtown ranks #5 for the "Best Neighborhoods to Raise a Family in Miami," with first and second place rankings going to XX, respectively. The 2020 survey also gives this core neighborhood an A-grade in terms of "Diversity," "Good for Families," and "Nightlife."


---
Top Schools in and Close to Downtown Miami
---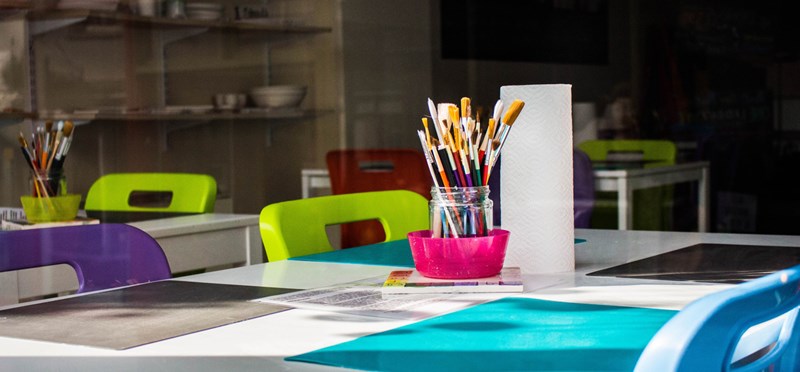 Downtown has quite a few options when it comes to education. The New World School of the Arts is one of the top-ranked schools in Downtown for grades 9-12. It is followed closely in popularity by the Wolfson Campus (Miami-Dade College) for advanced studies.
Moving north, residents have more options in the I Preparatory Academy for PK to grade 12 over at Arts & Entertainment District and the Miami Children's Museum Charter School for K-5 on Watson Island. The Law Enforcement Officers Memorial High School for grades 9-12 has also been found to be a good alternative. 
For more information on the best pre-schools and private schools in Miami, simply follow the links for Condo Blackbook's list of top 10s.


---
Best Shopping in Downtown Miami
---


Bayside Marketplace

Shoppers have a wide variety of options to choose from when in Downtown Miami. From major retail chains to mom-and-pop stores, outdoor malls to a luxury jewelry district, this core neighborhood has a healthy variety of shopping options.
Starting with one of the most popular destinations -- the Bayside Marketplace is an open-air, two-story shopping mall plus marina with lovely water views. From local vendors and souvenir shops to a Disney Store, Gap and Guess, there's something for everyone. Go here for browsing, serious shopping, or even people-watching and you won't be disappointed. There's also plenty of eateries and sit-down restaurants to indulge in after shopping.
The historic Flagler Street runs through the middle of Downtown and has been around since the 1800s. Here, you can find more souvenir shops, boutique, budget-friendly apparel, electronics, plus an impressive collection of jewelry retailers in the Seybold Building. For now, there's just a Starbucks, several boutique coffee and juice bars, convenience stores and a handful of favorite eateries strewn around this historic street. However, once its scheduled overhaul is complete, Flagler Street will be more family-friendly with its pedestrian-friendly avenues, space for festivals and special events, and a wider selection of shops and restaurants. 
For those who love fresh/organic produce, there's a farmer's market that takes place every Monday at the Adrienne Arsht Center and a Whole Foods Market at SE 3rd Avenue (a block from the Bayfront Park) with a parking garage. 
Last, but not the least, the upcoming Mall at Miami Worldcenter (with direct access from the Paramount Miami Worldcenter condo building) will bring along 300,000 sq. ft. of exciting street-level retail and restaurant options to Downtown – completely recharging the city core. Of this, the first 150,000 sq. ft. is expected to be completed by 2021.


---

See a family-friendly condo you'd like to buy? Or need more options? Call or email us here and have an expert find you and your family the perfect Downtown condo!
Share your thoughts with us
Sign up now
Get news and updates delivered to your inbox