February 2021 Events: Top Things to Do in Miami for Valentine's Day and More!
Jan 28, 2021 January 28, 2021
It's the month of love in Miami, and your social calendar needs some TLC, too. With a stellar lineup of art, music, wellness events and Valentine's Day celebrations to choose from, you can indulge your loved one, yourself and your family with some amazing getaways around town. We also have an expo listed, especially for condo residents, who could learn how to save thousands in home maintenance and more from industry experts.
There's plenty to enjoy from the comfort of your home too. Our lineup of online and virtual events this February brings you an equally exciting mix of art classes, exhibits, a heritage fest, and even Miami's annual map fair. Read on for details on these and more things to do in Miami and Fort Lauderdale in February below:


---
Valentine's Day in Miami
---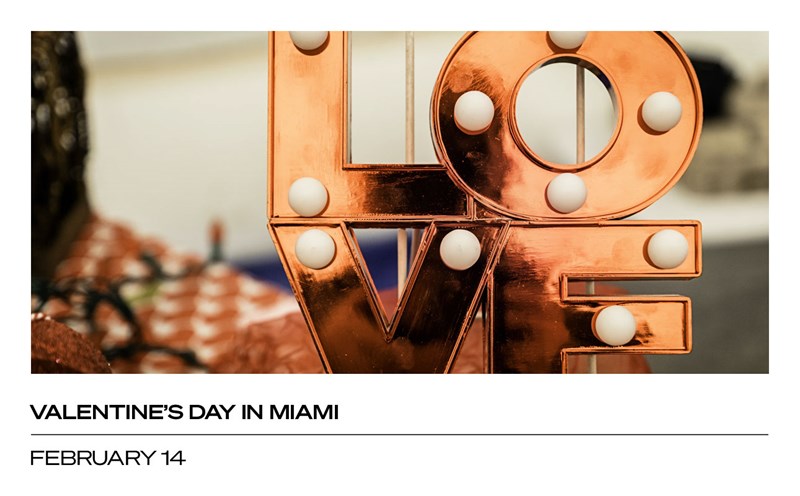 How can any social calendar be complete without a Valentine's Day celebration in February, regardless of whether it's a party for one, two, or the entire family? So, to help take the guesswork out of "what to do for Valentine's Day this year?" we've put together a list of the top events around town that can help you get started on planning the perfect day:
You could also choose to indulge your sweet tooth while admiring the beauty of nature with their Sweetest Stroll event taking place on the 13th and 14th.
Vizcaya Late: Valentine's 

- A great choice for those looking for a low-key Valentine's date, head to the Vizcaya for a tour of the Main House at twilight, live music, and last-minute gift options with your ticket purchase.
You can look for more Valentine's Day date night ideas here, or find your inspiration from these 16 stay-at-home date ideas here.


---
February Events: In-Person
---
1901 Convention Center Dr, Miami Beach Convention Center, South Beach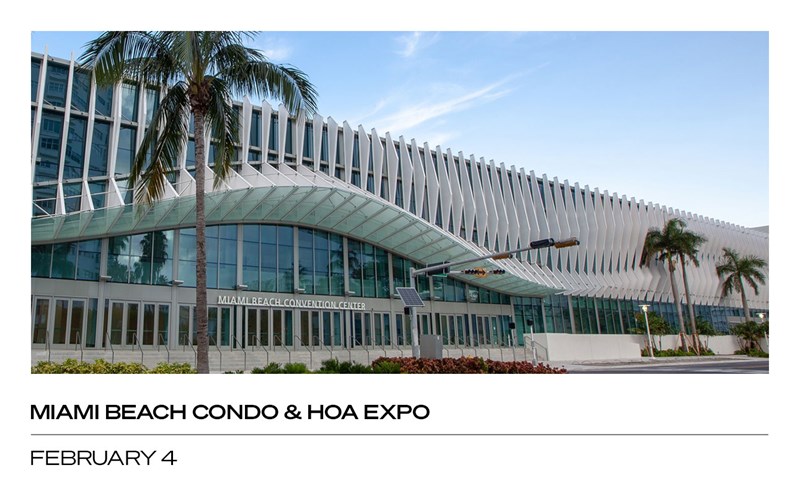 We've handpicked this one especially for our condo residents in Miami. Whether it's advice on how to save on home maintenance, financial advice, property management advice, or legal advice you need for your condo or HOA, you will find an industry expert to help you at this one-of-its-kind expo.
Various venues across Miami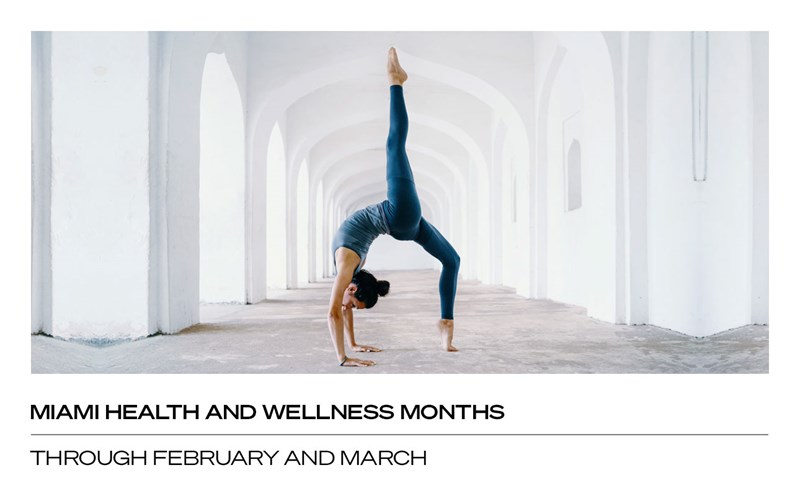 Kick-start the season of love by showing your mind, body, and soul some TLC. You can enjoy all the perks and spoils of the Miami Health and Wellness Months on your own or with a loved one. From free rooftop fitness classes to biking along the Bay, getting a discounted AVEDA Stress-Fix session, enjoying 25% off therapies at the Exhale Spa, and indulging in the irresistible charms of a sun, spa and shopping package, this two-month-long program has all the fixes you need to relax, rejuvenate and restore at a discount.
2100 Collins Ave, The Bass Museum, South Beach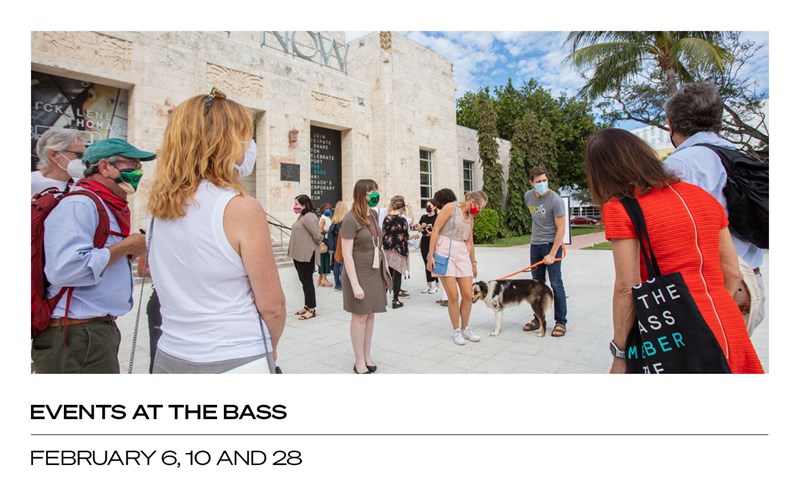 Expand your horizons with these interactive tours and experiences at The Bass Museum of Art:
The Bass Highlights Tour

on Feb. 6 – This 45-minute guided tour takes you through the museum's highlights, current collection, its architecture, and interesting behind-the-scenes experiences

Wellness Wednesdays

on Feb. 10 – This high-energy class by fitness instructor and personal trainer Kira Alvarado is great for beginners to experts

Process Art

on Feb. 28 – This online as well as onsite Family Day experience is meant to help introduce you to participatory art-making via collaborative art making activity using chalks
900 N Birch Rd, Bonnet House Museum & Gardens, Fort Lauderdale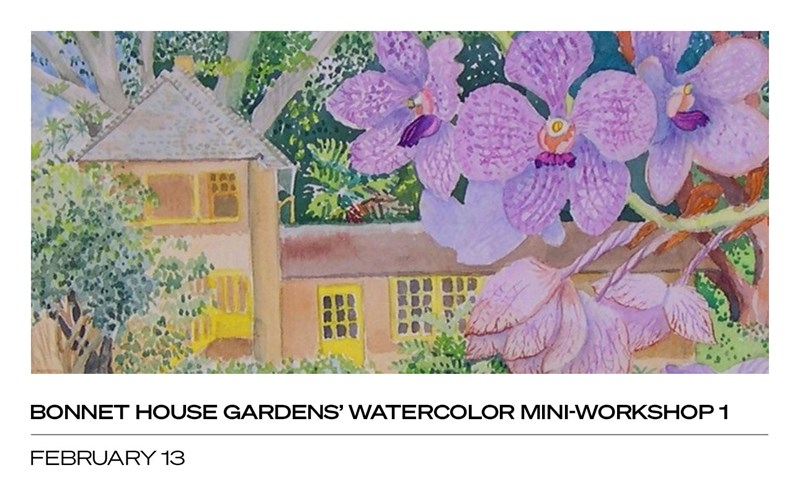 Indulge in the simpler joys of life with this watercolors class. Learn to apply wet-in-wet techniques that give shape to some very interesting and unpredictable results. Students get a chance to create their own work of art after the instructor demo. Other options this month include calligraphy classes. Or simply take a self-guided tour of the historic Florida house and gardens on any day of your choosing. 
1300 Biscayne Blvd, Arsht Center, Arts & Entertainment District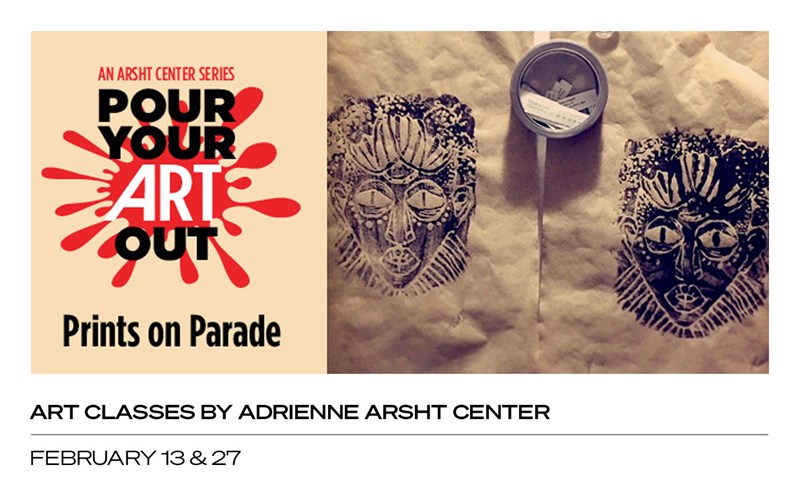 "Pour Your Art Out" at these very interesting art classes on offer by the Adrienne Arsht Center. The first called Prints on Parade takes place on February 13 and teaches you the art of printmaking using simple materials such as foam, paint and paper palettes. You even get to take home the 6x9 piece you create. The second is called Mandala Art and teaches you to draw and paint your very own mandala that you can later take home.
1 E Las Olas Blvd, NSU Art Museum, Fort Lauderdale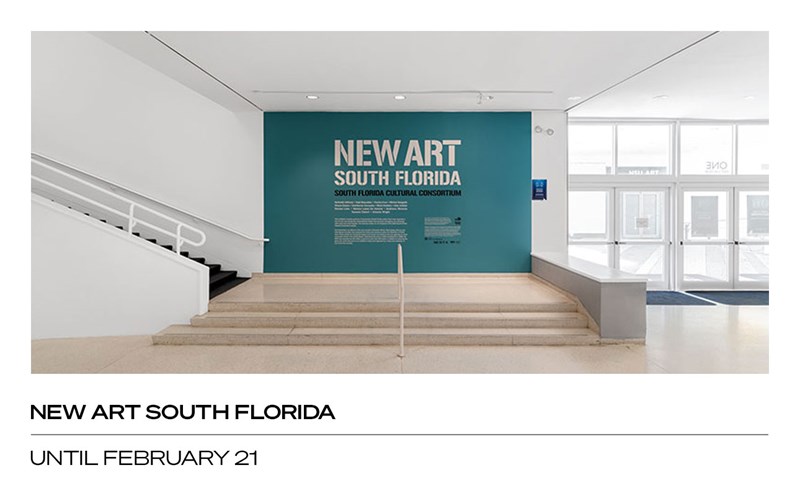 This curated exhibition kicks off NSU's new art season with works from 13 of South Florida's preeminent artists that won the 2020 South Florida Cultural Consortium (SFCC) awards. Displaying works ranging across a wide spectrum of mediums, you will find all participating artists to be from Broward, Miami-Dade, Monroe, or Palm Beach County.
10901 Old Cutler Rd, Fairchild Garden, Coral Gables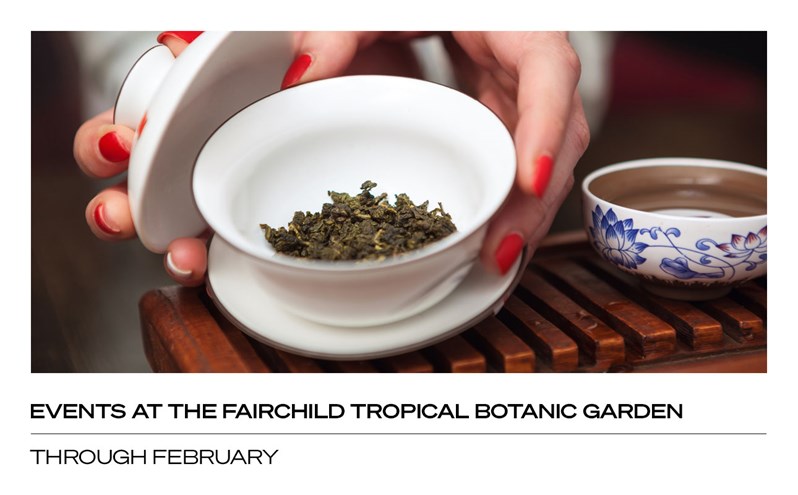 Truly sharing the love all month long, the Fairchild is hosting a fantastic series of events that range from exotic tea sampling to simple hands-on crafts. Here's a peek:
16701 SW 72nd Ave, Deering Estate, Palmetto Bay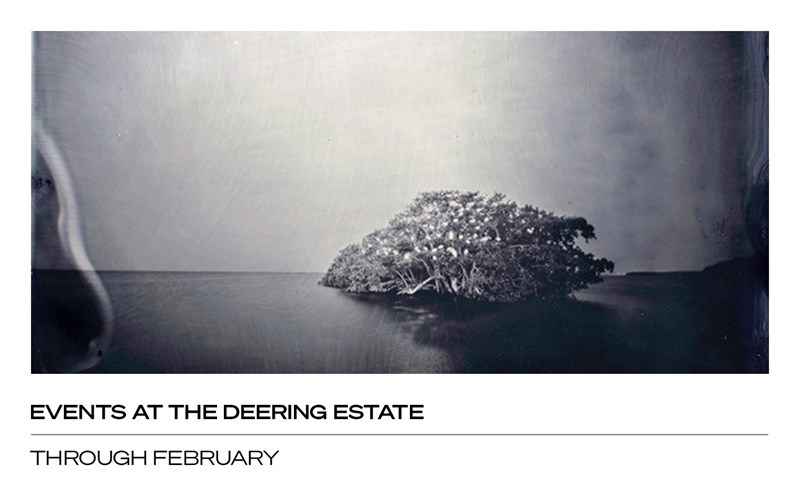 Exhibit: ICTUM OLIM VI by Miquel Salom. Photo courtesy of Deering Estate

This lineup of events by the Deering Estate is a great excuse to enjoy the outdoors: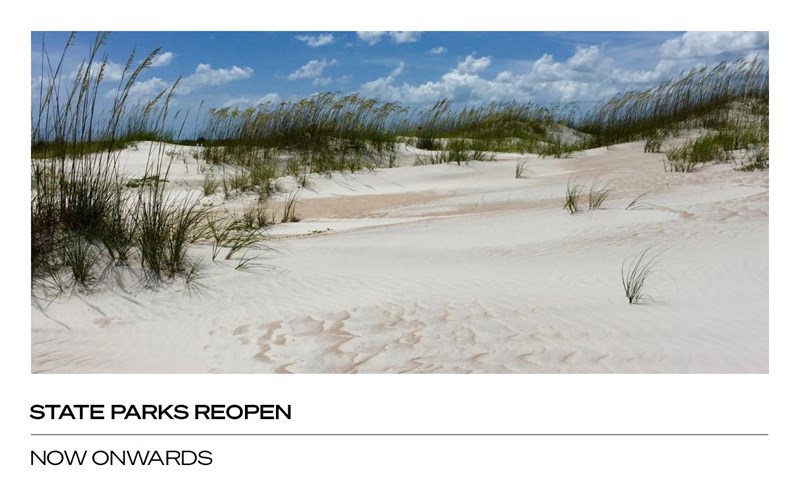 Anastasia State Park. Photo courtesy of Florida State Parks

It's time to dust off those hiking shoes and get ready to soak in some Vitamin D as Florida's state parks are now open. With COVID-19-related safety measures in place, get back to enjoying nature and the outdoor activities you love. Choose from among 175 beautiful parks such as the Oleta River State Park, Barnacle Historic State Park, Bill Baggs Cape, or Marjory Stoneman to get on with your adventures.
Those not ready to venture out can still find comfort in checking out the "Parks from Anywhere" program from home that allows you to learn more about Florida's wildlife via park webcams, coloring sheets, and other fun activities.


---
February Events: Virtual
---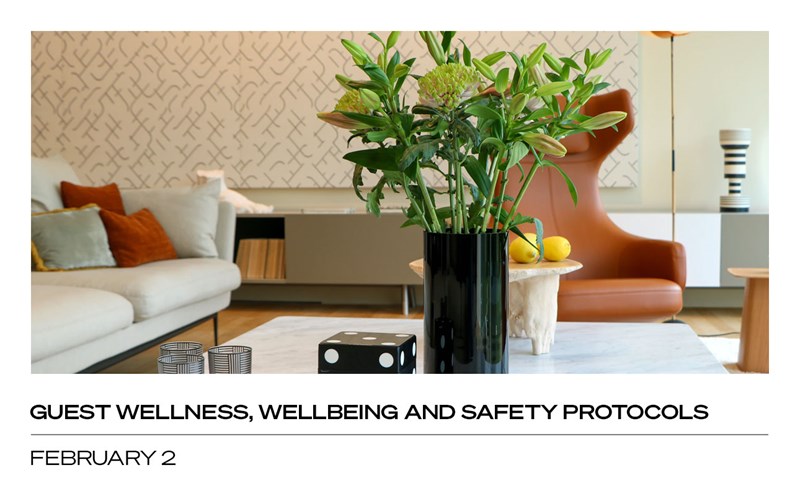 A great webinar for those looking to rent out their condos as vacation and short-term rentals, like Airbnb! This online conference will offer valuable insight into how to fulfill your guests' desire for safety and wellness, while seeing a return on your investment. The program will also touch upon the latest technology and in-room equipment that has turned into a necessity.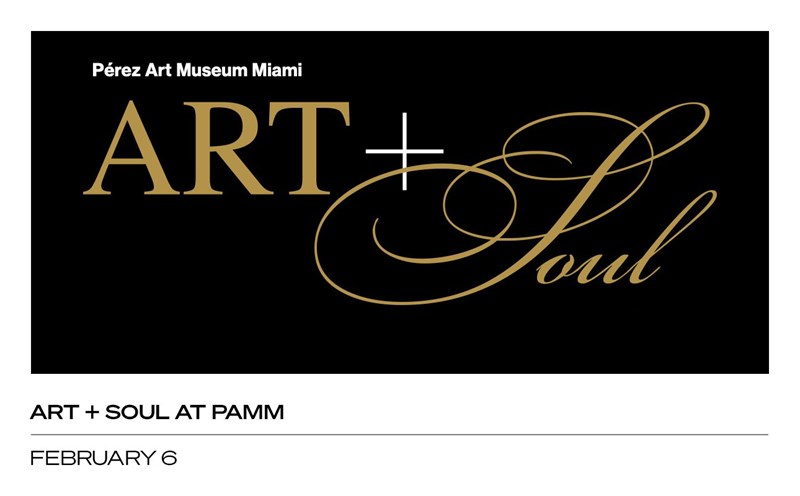 Join in the online debut of one of Miami's premier social and fundraising events. Keeping the African American Art narrative alive at the Perez Art Museum Miami, this annual fundraiser will be streaming its traditional "Reveal" and popular "Celebration Party" online. The event will come hosted by renowned broadcaster Neki Mohan and you can pre-order a Marcus Samuelsson-designed dinner for 2 to 6, home-delivered with a side of champagne, wine from Black-owned wineries, and other surprises.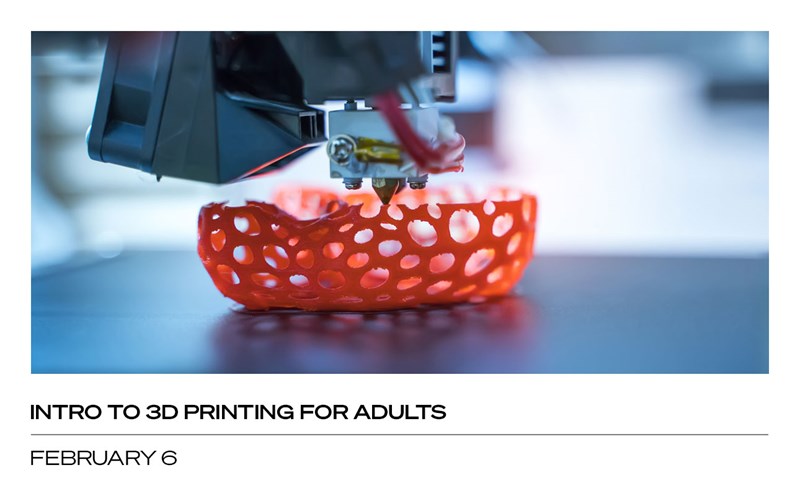 Learn about the inner workings of a 3D printer and how to design objects for 3D printing. Hosted virtually by the Fairchild Tropical Gardens, this basics class is equally fun for kids as well as adults.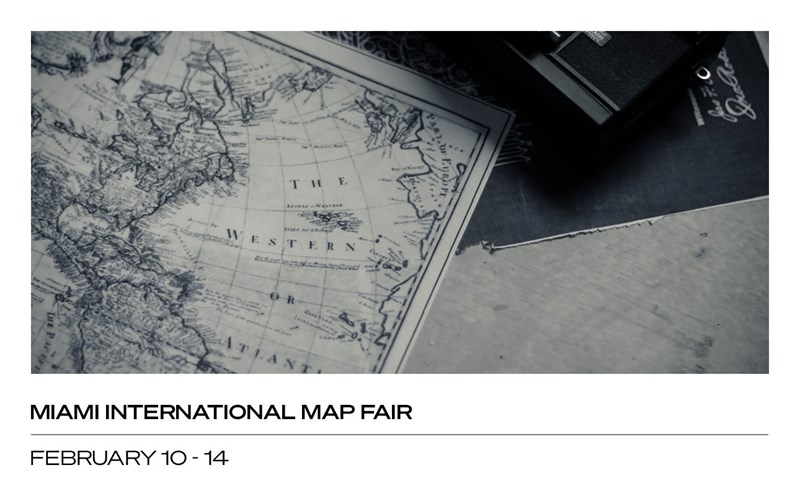 The most highly anticipated, one-of-its-kind, annual map fair by the HistoryMiami Museum goes virtual this year. More than 30 dealers from around the world will put up unique maps, atlases, and globes of all shapes and sizes on display to help you explore how the world functioned before Google maps. The 5-day online event will also feature Zoom lectures as well as live virtual booths to connect directly with the dealers. While the virtual map fair is free, the speaker series will require tickets.

Heritage Fest 2021 by the Adrienne Arsht Center: February 20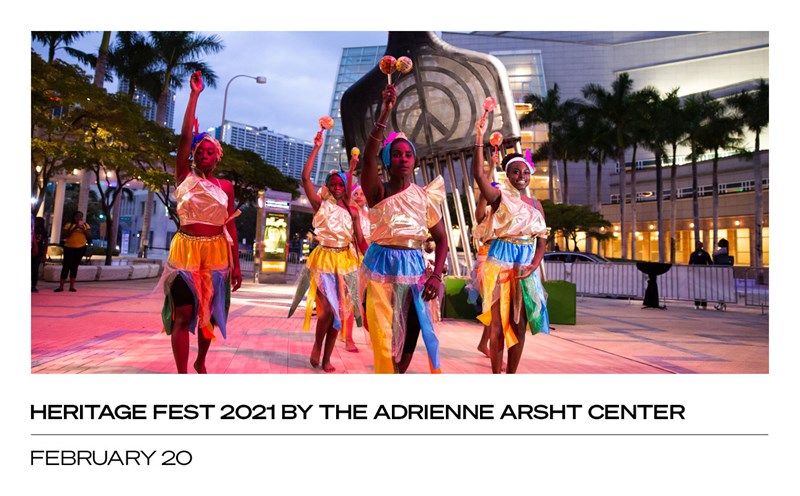 Join in on this free, virtual celebration of performance and culture in Miami. With a theme of "The Black Family: Representation, Identity and Diversity," the event promises to have something for everyone. Expect to tour Wynwood's latest murals, create a work of art, learn a new recipe, listen to Miami's Pan-African history or take in beautiful performances at this virtually streamed event. Tune into this page or the Adrienne Arsht Center's YouTube channel or Facebook page to catch the live stream.


---

Attending one of these events or know of a Miami or Fort Lauderdale event we missed? Connect with us on our Instagram, Facebook, or Twitter to let us know! We'd love to hear from you!
Share your thoughts with us
Sign up now
Get news and updates delivered to your inbox