February 2022 Fort Lauderdale Events: Elton John, Eagles, Rod Stewart, Love & Art Come to Town
Feb 02, 2022 February 02, 2022
Let your social calendar overflow with the things you love this February. STYX, The Eagles, Sir Rod Stewart, and Sir Elton John will be in concert to serenade you with their legendary, chart-busting hits. Students of Dillard Center, nature-inspired artist Jennifer JL Jones, artist Luis Garcia-Nerey, and a street art regatta will be providing you ample variety of art this month. Also, we have a plethora of Valentine's Day curations to keep you inspired and your significant other happy.
Read below to see our complete list of Things to Do in Fort Lauderdale this Valentine's Day and the rest of February 2022:


---
Things to Do in Fort Lauderdale - February Events at a Glance
---
Special: Valentine's Day 2022 Events
February 2022: Fort Lauderdale In-person Events
February 2022: Fort Lauderdale Virtual Events
---
Special: Valentine's Day 2022 Events in Fort Lauderdale
---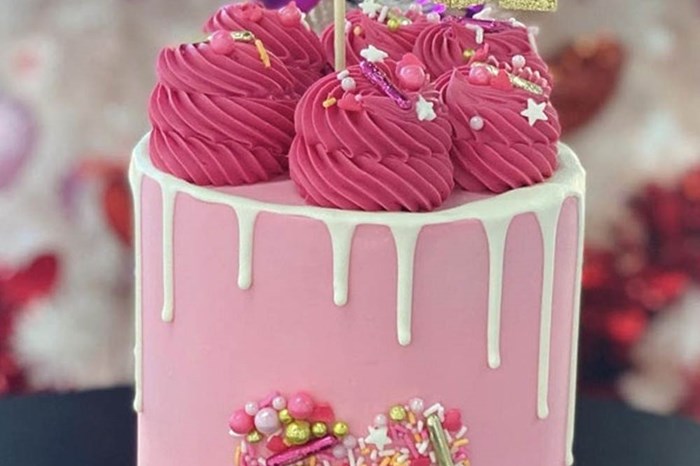 If you're looking for ideas for this Valentine's Day, dive into our curation of love-ly events around Fort Lauderdale that you can enjoy with your date, gals, pals, or anyone you cherish:
---
February 2022: In-Person Events in Fort Lauderdale
---
History Fort Lauderdale, 231 SW Second Ave, Fort Lauderdale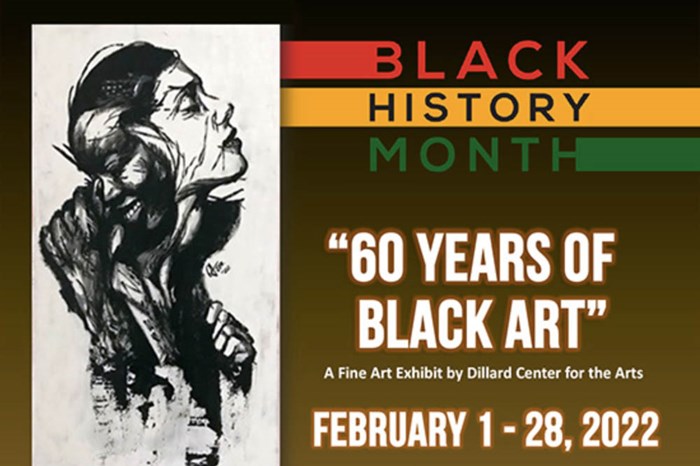 Join the Black History Month celebrations as you browse this fine art exhibit featuring historical and contemporary themes. Considering students of the Dillard Center for the Arts' Advanced Placement helped put together the exhibit – the school that was instrumental in overturning segregation laws 51 years ago in Fort Lauderdale – experience a new perspective when visiting. For online viewing, visit History Fort Lauderdale's YouTube channel.
Au-Rene Theater at Broward Center, 201 SW 5th Ave, Fort Lauderdale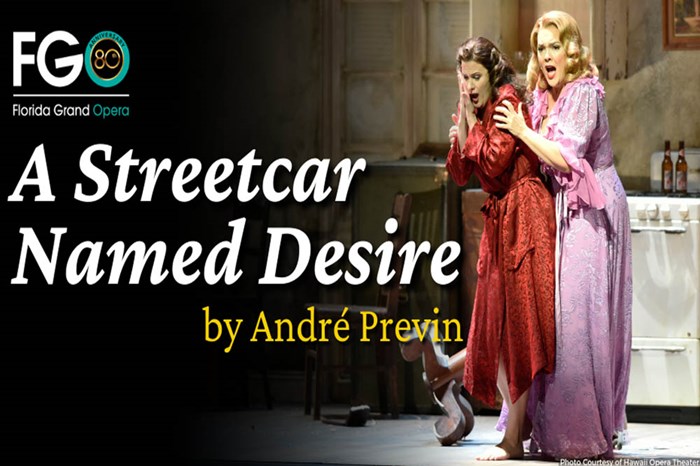 Catch André Previn's operatic adaptation of the legendary "A Streetcar Named Desire." With two shows scheduled at the Au-Rene Theater, this contemporary verismo masterpiece is sure to move you with its orchestral score and soaring melodies.
New River Fine Art, 822 E. Las Olas Blvd, Fort Lauderdale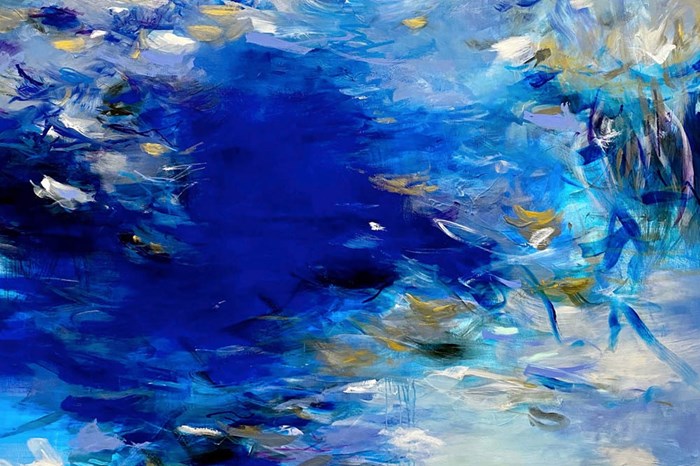 Nature-inspired abstract artist, Jennifer JL Jones is back with another serene, yet high-impact exhibit at the New River Fine Art gallery. With her previous exhibit successfully sold out, the artist brings "Gentle Wild," a solo exhibition that pays homage to Flora and Fauna, capturing Mother Earth's calm and high-energy ferociousness – all in one frame.
Broward County Convention Center, 1950 Eisenhower Blvd, Fort Lauderdale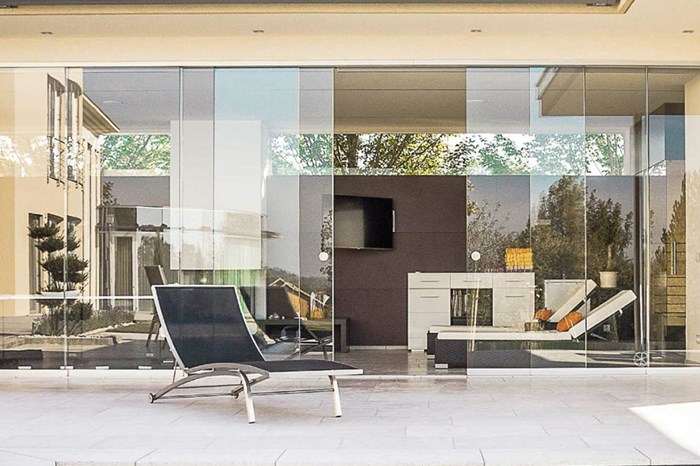 Enter spring with a game plan this year! As South Florida's largest home design and improvement expo returns to Fort Lauderdale, this is your chance to connect with a professional and revamp those interiors. There will also be one-on-one product demos, discussion panels, and a wonderful showcase to help keep your home on trend.
Markham Park, 16001 W State Road 84, Sunrise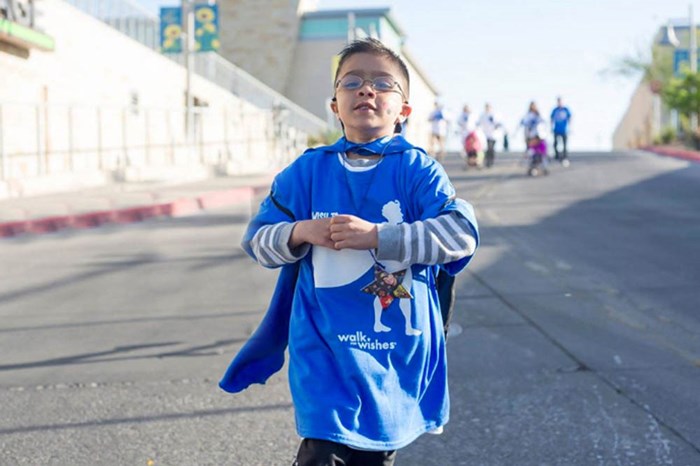 From the renowned Make-A-Wish foundation comes this annual Walk for Wishes® fundraiser. With the aim to raise $215,000 to support children battling critical illnesses, you can choose to join the event in-person or virtually. For those making it to Markham Park on the 5th, there will be a bonus Family Fun Festival waiting after the race, complete with attractions and activities for every age.
Huizenga Plaza, 32 East Las Olas Blvd, Fort Lauderdale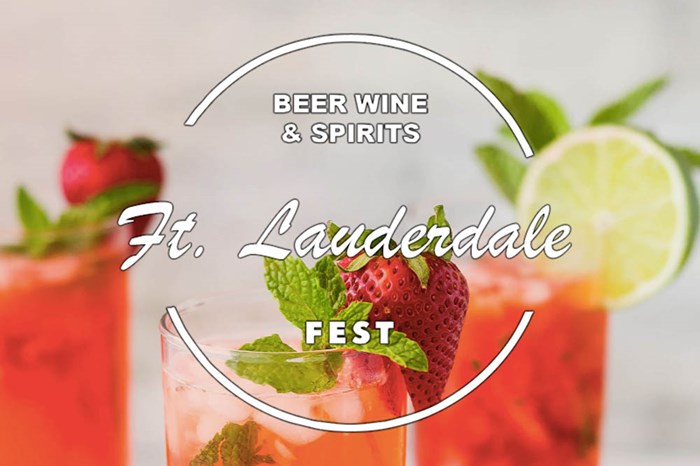 Love a fine wine or craft beer? Then you can't afford to miss this weekend festival. Come alone or with friends to sample a wholesome variety of local to international wines, brews, craft beers, and other libations. There will also be tons of food trucks, live music, and interactive games to complete the experience. You can also use the promo code VISITLAUDERDALE for a 40% off on tickets.
Museum of Discovery and Science, 401 SW 2nd St, Fort Lauderdale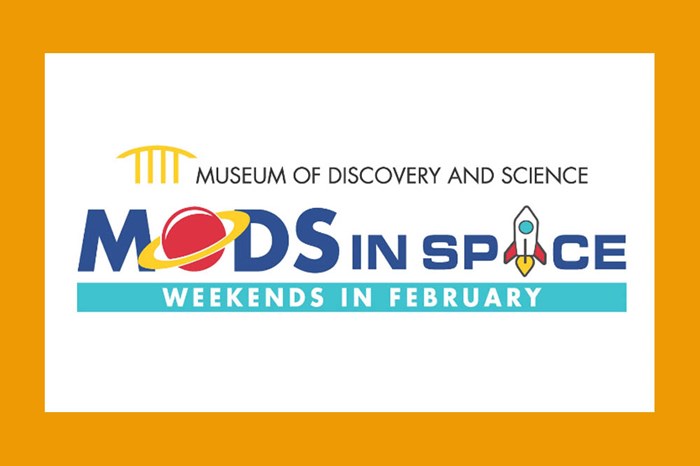 Get ready for some "out-of-this-world" kind of weekends - all through the month of February at the Museum of Discovery and Science. With special activities like make-and-take a spacecraft, wind and parachute challenges, gravity-based experiments, physics lessons, demos, and more, you get to spend your Saturdays & Sundays exploring the wonders, obstacles and challenges of a journey to space.
Lauderdale Yacht Club, 1725 Southeast 12th St, Fort Lauderdale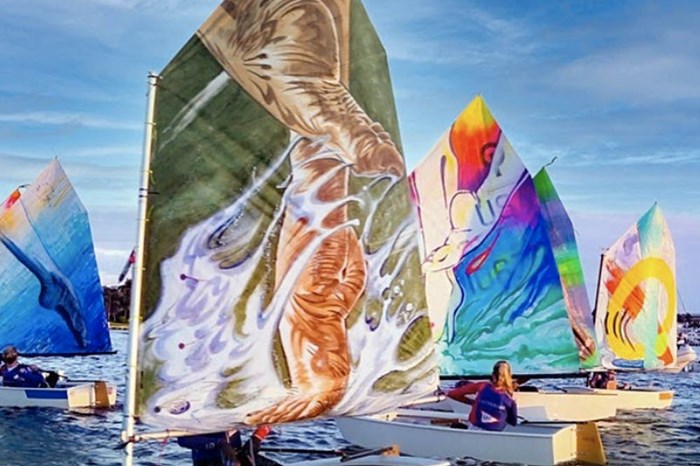 It's an art show on the water! Merging competitive sail tactics with art by South Florida's street artists, this unique nautical event makes a grand visual treat. Setting sail in front of the Lauderdale Yacht Club, StAR has award-winning coaches choreographing boats with painted sails (on both sides) to put on a one-of-kind show you won't want to miss. 
Museum of Discovery and Science, 401 SW 2nd St, Fort Lauderdale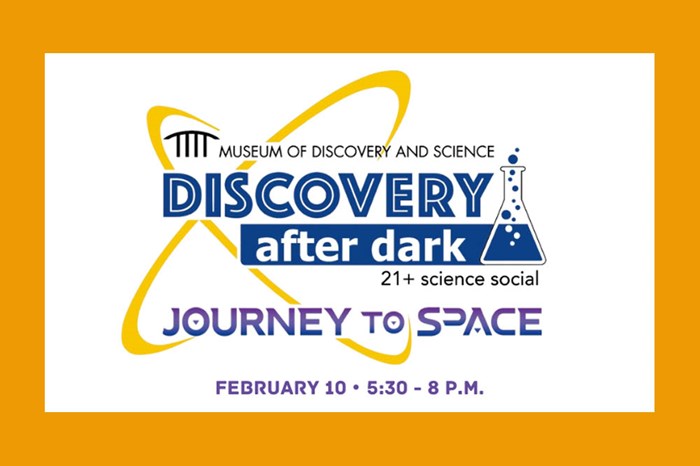 The museum's not just for the kids anymore! This adults-only evening welcomes everyone aged 21 and over to test their astronaut skills with hands-on activities. The evening also features "out of this world" science shows, adult beverages, and lite bites for a darn good time. 
Bailey Contemporary Arts, 41 NE 1st Street, Pompano Beach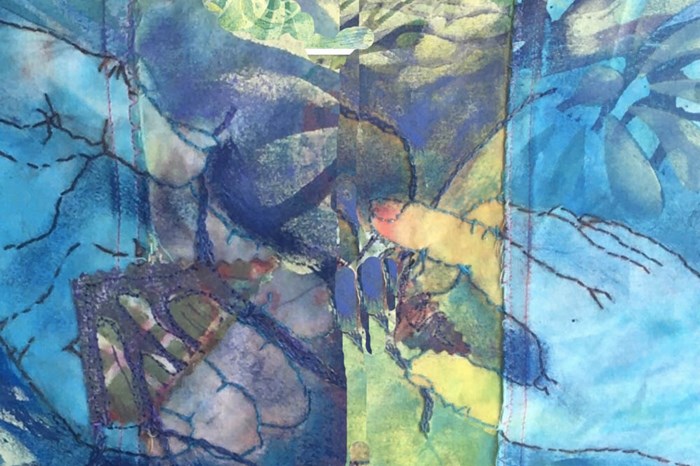 Learn to share the love with our aerial friends as you join this panel discussion on the importance of birds in South Florida's environment. Host Andrea Huffman will be in conversation with Certified Florida Master Naturalist, Autumn Kioti and Everglades tour guide, Ann Wiley to discuss how you can make your backyard a bird-friendly habitat.
Coral Springs Museum of Art, 2855A Coral Springs Dr, Coral Springs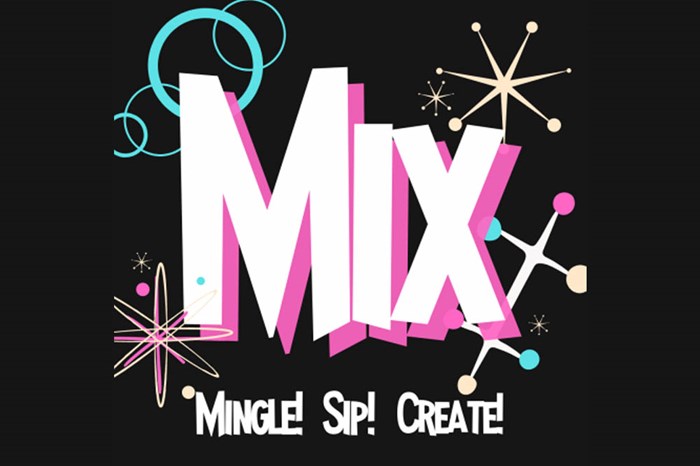 If you missed celebrating Valentine's Day, then this 'Mix and Mingle' event hosted by the Coral Springs Museum on the 16th is just what you need. Rocking a love theme this February, you can enjoy the monthly mixer with your gals, pals, or date. There will be a cash bar, a Valentine's card-making table, and great music to set the tone. 
Accompany artist Luis Garcia-Nerey on an interesting "Walk-n-Talk" around the museum on the 17th. With his "Shifting Lines" exhibit currently on display, hear it straight from the horse's mouth as to how it explores the most basic theories of human existence.
Esplanade Park, 400 SW 2nd St, Fort Lauderdale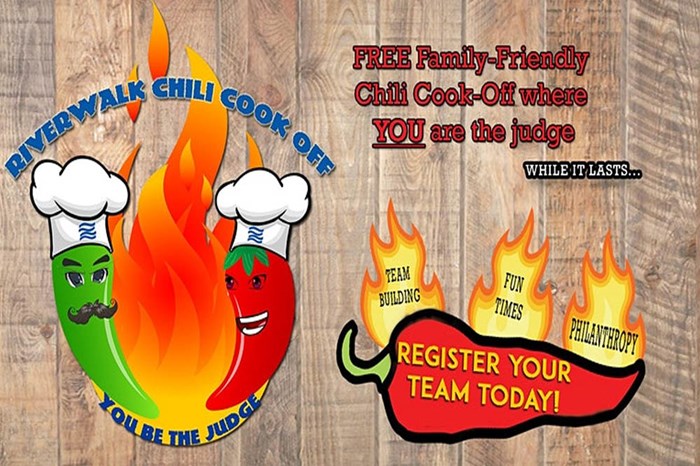 You know it's going to be lit when there's chili and charity on the menu! Head over to Esplanade Park for this annual Riverwalk Chili Cook-Off and vote for the best chili in town. Take along friends, family, and even your pooch on a leash to support a local charity.
Pompano Beach Amphitheater, 1806 NE 6th St, Pompano Beach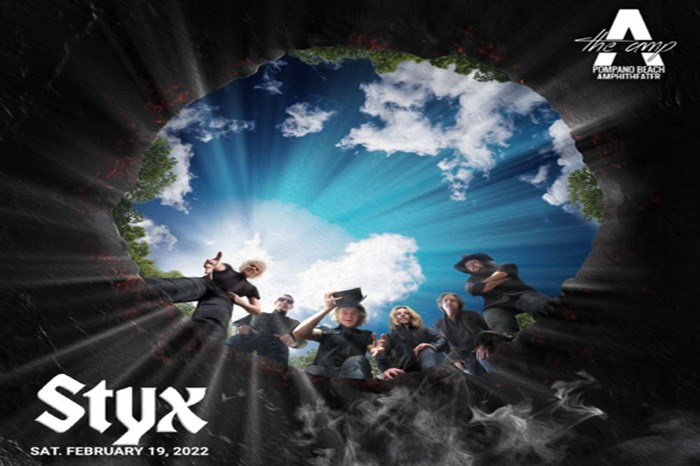 "Come Sail Away" to "The Best of Times" at this legendary evening. The STYX will be in concert to get you rocking to all their hit tunes from the 70s and 80s for an unforgettable evening.
Las Olas Oceanside Park, 3000 E. Las Olas Blvd, Fort Lauderdale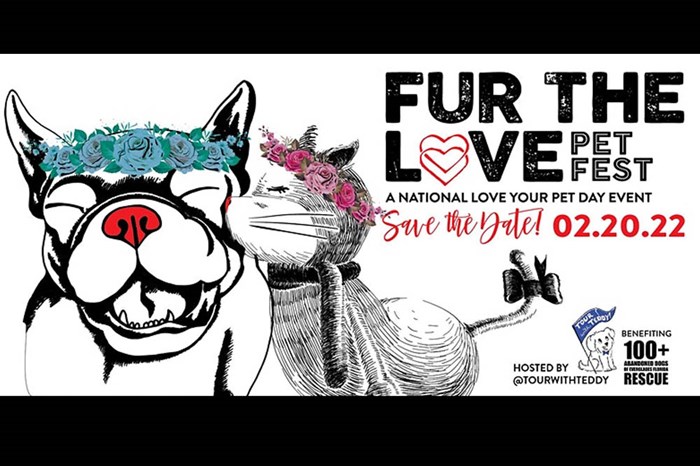 Treat your furry companion to a day of picnicking and beachside fun for National Love Your Pet Day. There will also be a FURshionista fashion show, flower crowns, selfie stations, awesome food and drink, a pet adoption tent, and live music for everyone's enjoyment. All event profits will benefit the abandoned dogs of Everglades Florida Rescue.
FLA Live Arena, 1 Panther Pkwy, Sunrise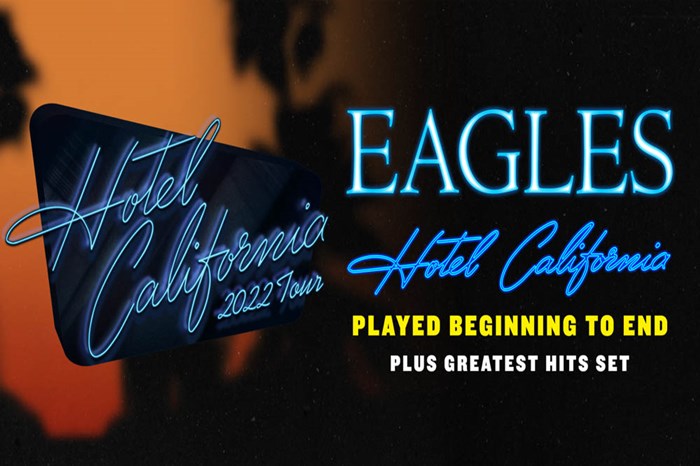 If "Hotel California" ever lived in your head rent-free, then you can't afford to miss this Friday evening concert. The Eagles will be performing live at the FLA Live arena to serenade you with their entire album from 1976!
Bonnet House Museum & Gardens, 900 North Birch Road, Fort Lauderdale
Hard Rock Hotel & Casino, 1 Seminole Way, Hollywood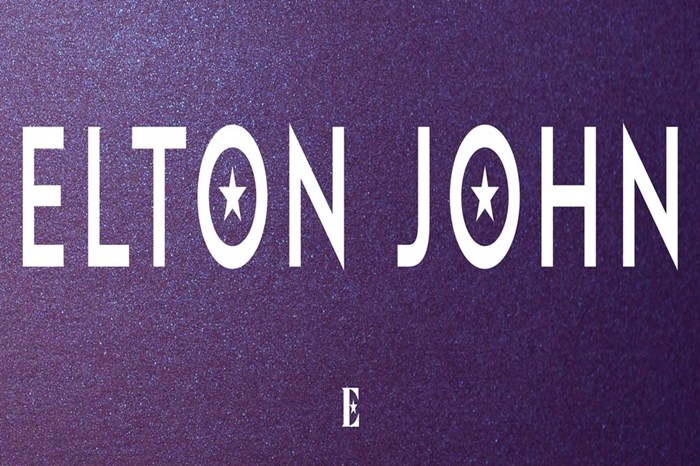 With plenty of events in February, here's our pick of the top 3 events at the Hard Rock:
---
February 2022: Virtual Events in Fort Lauderdale
---
Tune into either of these great conversations hosted by the Stonewall National Museum:
Adam Zmith, Feb. 2.

The London Writers Award-winning author will be discussing his latest book "Deep Sniff: A History of Poppers and Queer Futures."

Sarah Schulman, Feb. 8.

The novelist, playwright, screenwriter, and AIDS historian will be discussing her latest book "LET THE RECORD SHOW: A Political History of ACT UP, New York 1987-1993."

Jeffrey H. Jackson, Feb. 16.

The author and historian will be discussing his latest book "Paper Bullets" which follows Claude Cahun and Marcel Moore's audacious anti-Nazi campaign that got under the troop's skin and landed them in jail.
See and hear about the 'Many Homes of Frederic Bartlett' as J. Kent Planck reflects on the legend's life, character, and art. Besides being aired on Zoom, the lecture will also be offered in person.
How are you celebrating love this February? Drop us a comment - we'd love to hear about it on Instagram, Facebook, or YouTube.
Share your thoughts with us
Sign up now
Get news and updates delivered to your inbox