February 2023: Miami's New Development and Pre-Construction Condo News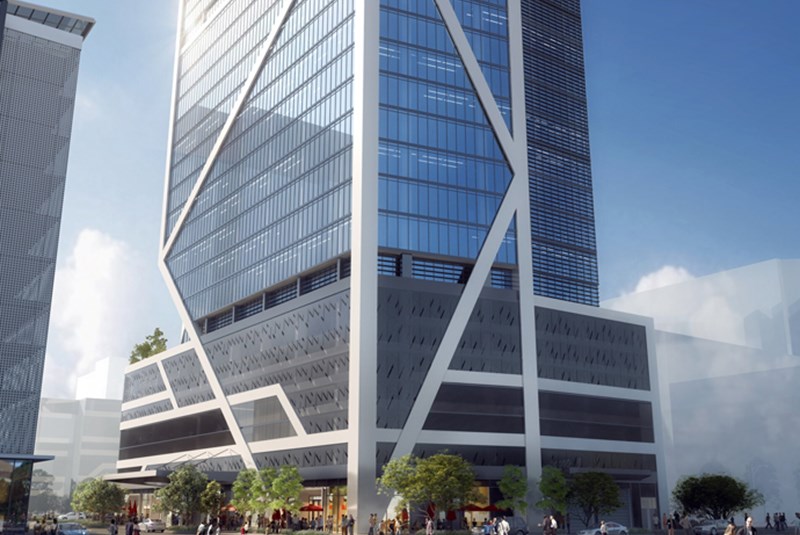 Mar 15, 2023 March 15, 2023
For Miami's new development and pre-construction condo segment, February was a month of more project news – new launches, construction milestones, and exciting announcements. Sales launched for JMH Development's Twenty-Nine Indian Creek in Miami Beach, North Bay Village's 7918 West Drive celebrated its groundbreaking, and Ugo Colombo and Valerio Morabito's Onda Residences topped off in Bay Harbor Islands.
Further, developer Newgard announced that it would bring New York's acclaimed restaurant, Avra Estiatorio to Lofty Brickell. PMG, Lion Development Group, and Marc Roberts announced plans for their latest Airbnb-ready offering in Miami's Park West neighborhood. Aria Reserve completed its foundation pour. And, three more new condo projects were proposed.
Read on for more details on these and other updates in our monthly Miami new construction and pre-construction condo news roundup for February 2023:
---

Table of Contents - Miami Condo Pre-Construction Market
Sales Launched
Broke Ground
Topped Off
Approved
Planned/Proposed
Construction Updates
Other Updates
Watchlist
---


— February 2023 - Miami New Construction & Pre-Construction News - Sales Launched
Groundbreaking – Spring 2023 | Completion – Q1 2025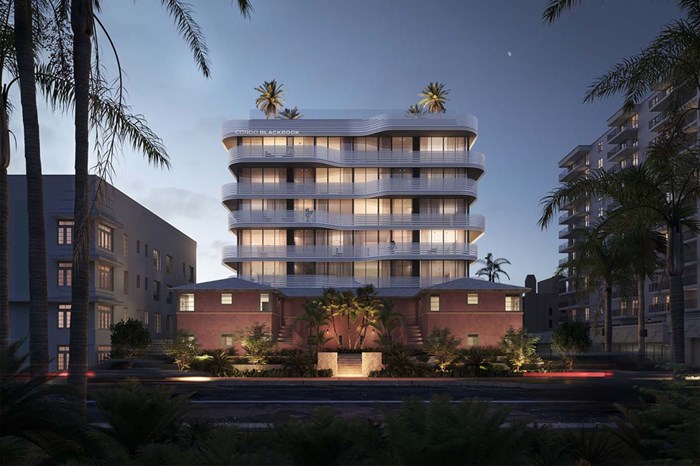 Introducing one of the most exclusive projects of recent times, JMH Development launched sales for a handful of Twenty-Nine Indian Creek residences this February. Featuring only 8 three-bedroom residences, a full-floor penthouse, and 2 sprawling townhomes, this boutique collection is envisioned to rise as a landmark project.
With Urban Robot handling end-to-end design (including architecture, interiors, and landscaping), residents will be treated to a timeless abode, combining early 20th-century style references with modern influences. The 7-story building will rise to feature striking views of the bay and Faena District.
Restoring a 1930s Art Deco building on-site into exquisite townhomes, the project will be a nod to historic preservation by paying homage to the design qualities of its iconic past. Starting at 1,750 square feet, each elegantly-appointed residence will be built to maximize space and sunlight, while seamlessly connecting to the outdoors. Condo residents will be treated to iconic, undulated railings, gourmet chefs' kitchens, fully integrated Miele appliances with wine storage, marble countertops, spa-inspired bathrooms, and more.
Amenities at this bespoke community will include direct access to a dedicated beach club, a palm-tree shaded pool deck with lounge chairs and tanning areas, a summer kitchen with barbeque and dining areas, an outdoor shower, water features, and more.
Prices range from $2.5 million to $10 million, with a choice of three-bedroom residences, a full-floor penthouse, and townhomes


---

—
February 2023 - Miami New Construction & Pre-Construction News - Broke Ground
Groundbreaking – February 2023 | Completion – March 2025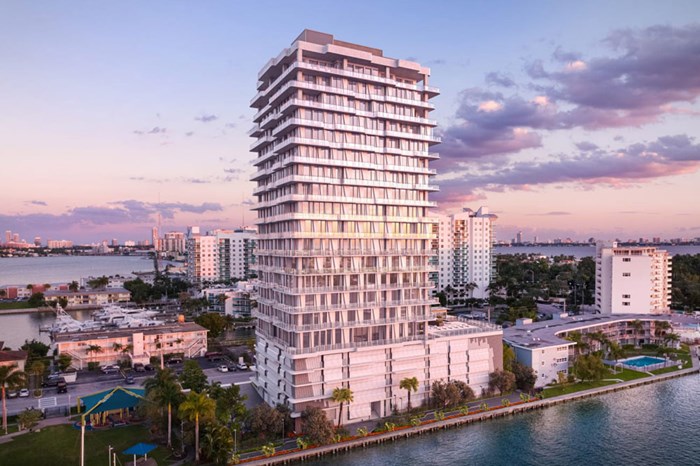 Malaysian developer Pacific & Orient Properties broke ground on its Japanese-style, waterfront condo project this February in North Bay Village. The first luxury project to debut in this idyllic location in over a decade, the limited-edition 7918 West Drive residences will be built to afford innovative design underscored by advanced technology. The project is already 10% presold.
Designed by the award-winning MTTR MGMT's Juan Azulay, the 21-story tower will feature a unique play on sun and shade, owing to the brilliant use of digital design parametric techniques. Featuring uninterrupted views in every direction, each of its 54 residences will afford a unique layout and balcony profile to maximize sunlight. While its two-bedroom units will feature two view exposures, all three-bedroom residences will be corner units and limited to only four per floor.
Future residents will enjoy coming home to large balconies for indoor-outdoor living and a plethora of high-end touches, including German Siematic kitchens with Cosentino/Dekton countertops, Miele appliances with mobile connections, Hansgrohe and Kohler plumbing fixtures, Dekton finishes and countertops in the bathrooms, Spanish-quality finishes by Iberia, an IT control center in each unit, and more.
Perched on the water, next to a natural preserve, amenities at this high-design tower will include elevated indoor Japanese gardens, a waterfront pool, a summer kitchen with a BBQ terrace, a wellness studio, sauna and showers, an exclusive clubroom with dining area and professional chef's kitchen. Other amenities will include 15,224 square feet of common areas, customized software automatization for access to the latest in security and convenience, 148 parking spaces, and 34 storage units.
Prices start at $1.8 million, with a choice of two- to three-bedroom residences and five-bedroom penthouses.
Groundbreaking – January 2023 | Completion – N/A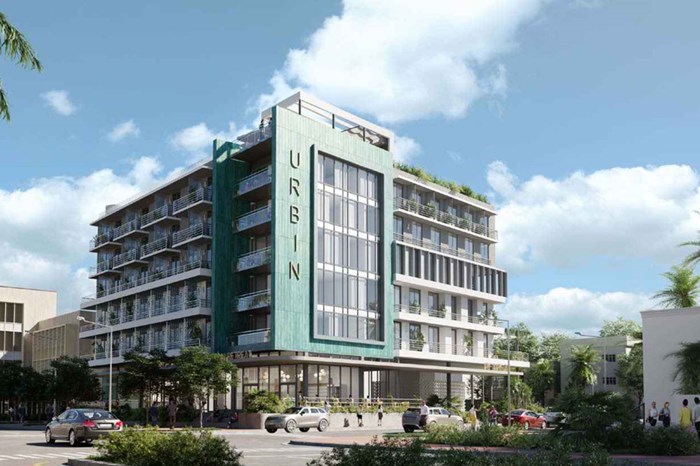 With its official groundbreaking event taking place in January, construction went underway this month on Urbin's first-to-market, flexible living collection of turnkey residences in Coconut Grove. Developed by Location Ventures, Urbin represents a unique, mixed-use opportunity for a flexible live-work arrangement in key city centers across the country. 
Designed by Arquitectonica and Paredes Architects, this co-living/co-working project will sit next to CocoWalk at 3162 Commodore Plaza. Units at Urbin Coconut Grove will range from 331-square-foot studios to thoughtfully-planned 2,352-square-foot six-bedroom condos. All 54 design-forward residences will feature fully finished and furnished interiors by A.M. Studio.
Resort-inspired amenities at Urbin Coconut Grove will include an expansive rooftop pool with sundeck, housekeeping, room service, concierge, and more. Members of Urbin Work next door will gain access to traditional as well as flexible workspaces, a host of food and beverage options, as well as a wellness center.
All Urbin owners are allowed to use their homes up to 90 nights per year. The rest of the time, their residence is professionally managed by the brand and made available for rent via the property's exclusive lease-back program.


---

—
February 2023 - Miami New Construction & Pre-Construction News - Topped Off
Groundbreaking – November 2021 | Completion – Late 2023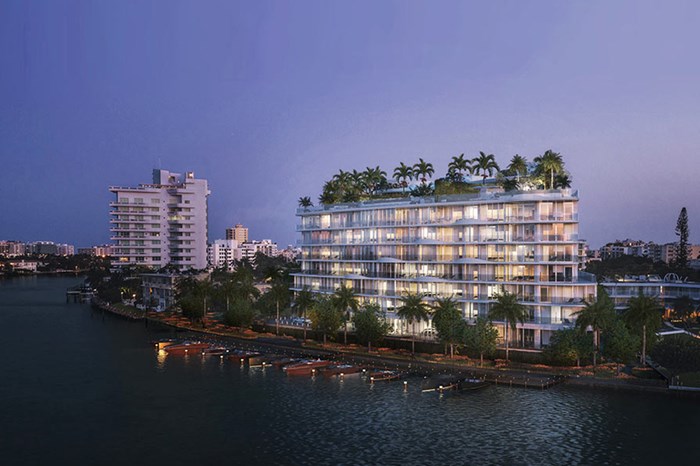 Topped off at 8 stories, the bayfront Onda Residences are on track for year-end completion. 85% sold, this will be the first new condo project to welcome residents in the exclusive Bay Harbor Islands by co-developers Ugo Colombo's CMC Group and Valerio Morabito's Morabito Properties.
Designed by Arquitectonica, the boutique building draws inspiration from its Italian name, which stands for "wave." All 41 residences will feature an office/den, expansive tiled terraces with private gardens, open floor layouts with up to 9-foot grand ceiling heights, floor-to-ceiling, impact-resistant sliding glass doors and windows, plus private and semi-private high-speed elevators. 
With interiors by A++ Human Sustainable Architecture, each luxury residence will feature mid-century style furnishings, light wooden flooring, Italian marble and wood cabinetry in the bathrooms, and more natural materials, textures, and finishes throughout. Designed as a tech-forward building, residents will further be able to enjoy Wi-Fi throughout common spaces, high-speed (FTTH) internet at home, an integrated digital concierge, and access to electric vehicle charging stations. 
Rising directly against 300 feet of bay frontage, a 15-slip private marina and water sports launch dock with rentable gear will stand as Onda's centerpiece. Other notable amenities include a rooftop pool deck and lounge area, a fitness center with Technogym equipment, a yoga studio, spa, steam bath and sauna rooms, landscaping by the award-winning Enzo Enea, and more.
Prices for remaining units range from $5 million to $8.4 million


---

—
February 2023 - Miami New Construction & Pre-Construction News - Approved

Chetrit Group's The River District Condos – Brickell
Groundbreaking – Early 2023 | Completion – 2026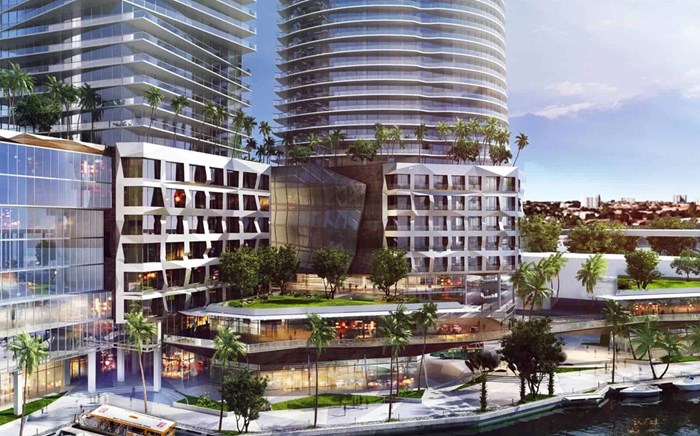 With its rental tower under construction, New York-based developer Chetrit Group secured a FAA approval to build its second, 649-foot condo tower at the riverfront site. Part of a four-tower district, sales launch and groundbreaking of the condo tower are expected this year. 
Designed by Miami's award-winning Kobi Karp architects, the entire project aims to transform over 6 acres of Miami River's waterfront into a premier destination. Interiors at the luxury condo tower will be handled by New York's award-winning Rockwell Group.
The remaining towers at The River District will include a Class A office tower, two premier rental buildings, plus a pair of two-story waterfront retail buildings. Developer Chetrit Group will also build a riverwalk, marina, and lush new streetscapes inspired by Brazil's tropical modernism aesthetic.
Together, this mega River District will feature about 1,600 residences, Class A offices, 30,000 square feet of curated retail, a boat marina capable of accommodating 60-foot vessels, 2,000 covered parking spots, along with vibrant restaurants and nightlife venues curated/managed by David Grutman of Groot Hospitality.


---

—
February 2023 - Miami New Construction & Pre-Construction News - Planned/Proposed


Developers PMG, Lion Development Group, and Marc Roberts Companies will soon launch sales for West Eleventh Residences, Miami's first short-term-rental-ready condo tower that allows units to be rented out 365 days a year. Conceptualized in collaboration with Airbnb, daily rentals will be managed via the hosting site's centralized management platform.
Designed by the internationally-acclaimed Sieger Suarez Architects, West Eleventh Residences will rise 44 stories with 659 fully finished and furnished condos. Planned for 18 Northwest 11th Street, next-door to E11even Miami (nightclub), the turnkey condo tower will feature 30,000 square feet of amenities, inclusive of a tri-level "experiential" entertainment and food hall, a resort-style pool, an onsite restaurant, private lounge areas, as well as fitness and wellness centers.
Residential interiors at this short-term rental-friendly project will be handled by Cotofana Designs. All units will feature the latest in smart home tech. The tower will mark this developer trio's third partnership after launching the highly anticipated E11even Hotel & Residences and E11even Residences Beyond in the same Park West neighborhood.
Prices to range from the mid-$300,000s to $1.2 million, with a choice of fully-furnished studios to one-bedroom residences.

10-Story New Construction Condo Building – North Beach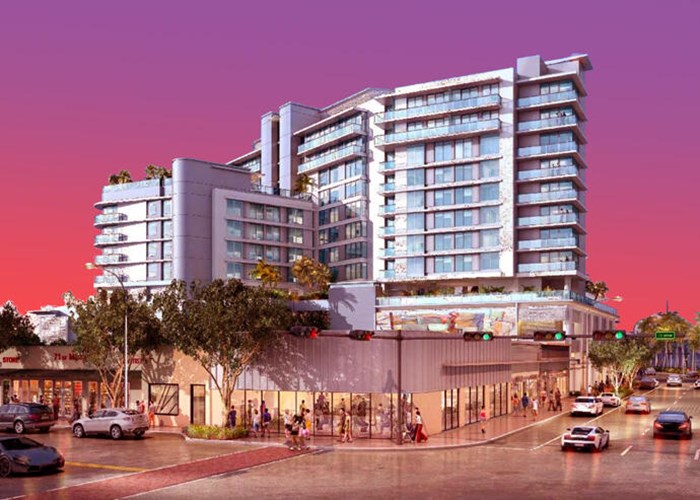 Plans for an Arquitectonica-designed, 10-story condo building have been submitted to Miami Beach's Design Review Board this February. Proposed to be built at 6940 Abbot Avenue, a 24,800-square-foot lot previously owned by AT&T, the development will include 96 condos, 2,192 square feet of ground floor retail, co-working spaces, and 90 parking spaces.
Amenities at this mid-rise condo will likely include a ground-floor lobby plus a rooftop amenity deck featuring a pool, lounge, fitness center, and pickleball court. Condos would range from 437-square-foot studios to 1,030 square feet two-bedroom residences.
Rainer Viete, Jose Boschetti, and Eduardo Otaola are said to be part of the developing entity. The group of developers is working on branding the project and considering an in-house golf cart to transport residents to the beach that will be three blocks to the east.
With condo sales expected to launch in the second quarter of this year, short-term rentals will also likely be permitted at this 10-story building.
Prices expected to start at just under $1 million.

78-Story New Construction Condo Tower – Brickell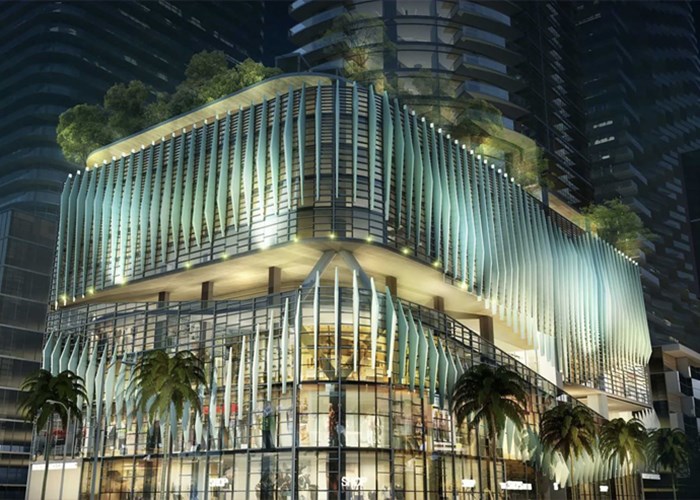 Plans for a 954-foot tower were re-submitted to FAA this February to replace the Burger King-anchored strip mall across from Brickell City Centre. The site at 10 SW 8th Street was previously approved in 2016 and 2019, but both those approvals expired.
Developed by Simon Karam, Miami's Planning & Zoning Department had already granted its approval in 2017 for a 78-story tower called 18 to be built on the site. Designed by Nichols Brosch Wurst Wolfe & Associates, the LEED Silver building was approved to carry 392 residential units, four levels of retail at its base, 464 parking spaces, plus bicycle parking. Details of the new plans are yet to be revealed.


---

—
February 2023 - Miami New Construction & Pre-Construction News - Construction Updates
Groundbreaking – May 2022 | Completion – Summer 2024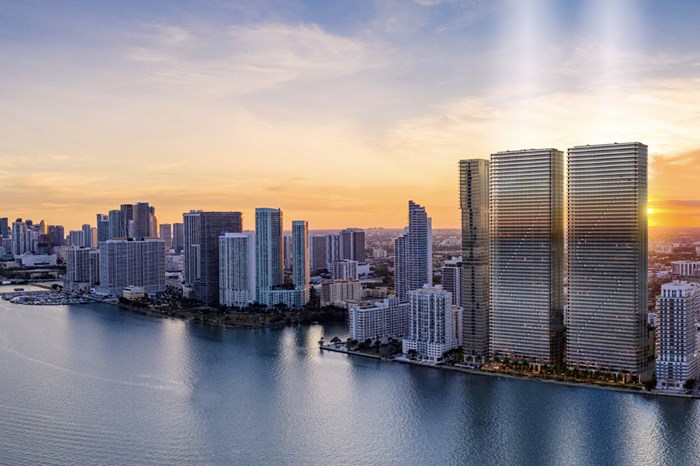 With its foundation pour completed this February, the south tower at Aria Reserve is ready to go vertical. Developed by Melo Group, the 62-story highrise sold over $90 million worth of condos in January alone, a nod to the one-of-a-kind project and Edgewater's rising popularity. The north tower is expected to break ground soon. 
Rising along the dazzling bayfront in Miami's Edgewater, the 62-story Aria Reserve will become the tallest, twin-tower residential development on a U.S. coastline upon completion. Designed by Arquitectonica, both towers will feature a zigzag pattern – affording them distinction on the shoreline.
Owners at Aria Reserve will be allowed to rent up to 4 times a year. While Aria's south tower will carry 383 luxury residences, the north tower will be home to 399 luxe units. All residents will be treated to direct water views, 11-foot-deep terraces, East to West flow-through floorplans, a dedicated office/bonus room, plus interiors by MORADA Haute Furniture Boutique.
A 2-acre recreation deck will be the centerpiece of the bayfront development, including a semi-Olympic-sized lap pool, a children's splash pad, a whirlpool spa, a gaming center, a teen lounge, and a playground. Other amenities at the waterfront condo towers will include a signature two-level waterfront restaurant and café, a telescope observatory area, a solarium, miniature golf, tennis courts, basketball courts, paddle courts, an indoor-outdoor wellness center, meditation gardens, a wine cellar, theater room, dog park, and custom-designed water sports dock with rentable equipment. 
Developer Melo Group will also be building a public park along 23rd Street and adding 550 linear feet to the Miami Baywalk, offering residents direct access to a 5-mile-long, bicycle and pedestrian-friendly waterfront promenade. For more details on how Aria Reserve offers the best-priced waterfront residences in Miami's Edgewater, read this.
Prices range from $920,000 to over $2 million, with a choice of one- to four-bedroom condo residences. Penthouses start at $12 million.
Groundbreaking – Spring 2023 | Completion – 2026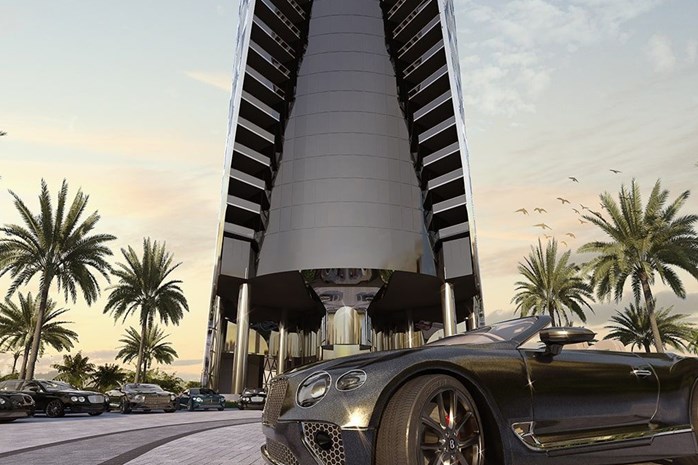 Dezer Development's highly anticipated Bentley-branded residences will break ground this spring. Designed by Sieger Suarez, the 60-story, cylindrical Bentley Residences will be one of Sunny Isles' most iconic buildings and the tallest oceanfront building in the U.S. at 749 feet tall. 
The landmark tower, much like Bentley's iconic vehicles, will make a statement with its highly reflective, tough-as-diamonds, triangulated glass façade capable of withstanding winds up to 175 miles per hour – melding form with function. 
With only 4 units per floor, the skyscraper will be home to a total of 216 ultra-luxury residences built using sustainable materials. A true game-changer, each residence at this oceanfront tower will come equipped with a sunken swimming pool on its balcony, an outdoor kitchen, access to the patented car elevator called Dezervator, and 4 parking spaces right next door to the sky residence. All residences will also feature direct ocean views, outdoor showers, custom lighting, and signature scenting by Bentley Motors.
Highlight amenities at the stunning Bentley Residences will include two pools, an indoor-outdoor fitness center, spa, whisky bar, private restaurant, cigar lounge, cinema, beautifully landscaped communal gardens, and more. Its custom-designed speeding Bentley sculpture, currently on display at the tower's sales gallery, will be shifted to the entrance of the oceanfront condo tower upon completion.
Read more about Bentley Residence's commitment to sustainability, other standout features, and location here.
Prices start at $4.2 million, with a choice of residences starting at 3 bedrooms.
Groundbreaking – Summer 2023 | Completion – 2024-25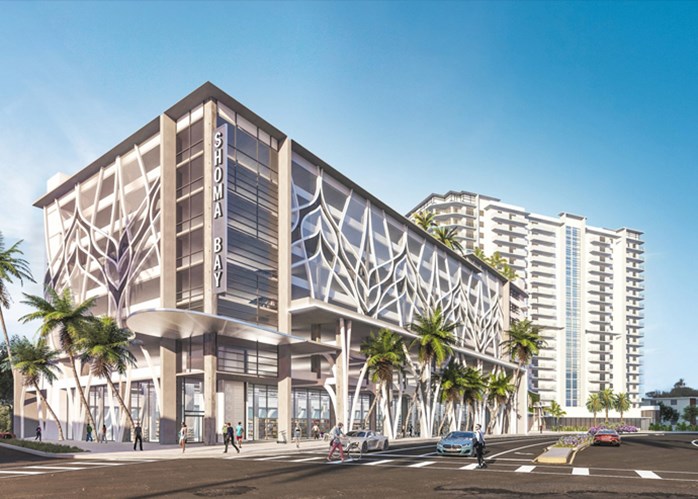 Revealing a closer, more elevated look into the residences at Shoma Bay, developer Shoma Group revealed detailed renderings of its interiors for the new project. Due to break ground soon, the 21-story is another rental tower that was successfully converted into condos last year.
Shoma Bay will rise 24 stories with 333 luxury condos just off the John F. Kennedy Causeway in the idyllic North Bay Village. Designed by Kendall-based MSA Architects, the mixed-use tower will feature sweeping water views at every turn. Miami-based Adriana Hoyos is handling interiors with a practical lens, keeping a sleek aesthetic accented by warm organic tones and allowing each residence to be flooded with natural light.
Amenities at this thoughtfully curated will include a 6,030-square-foot pool deck with cabanas and a summer kitchen, a rooftop lounge and coffee bar, a resident's lounge and bar, a spa, Hammam, fitness center with Technogym equipment, golf simulators, a kids' club, pet spa, library, a 2,600-square-foot co-working business lounge, and electric vehicle charging stations. The sophisticated tower will further be anchored by a 35,037-square-foot Publix and 6,325 square feet of retail space, inclusive of a rooftop lounge and the Shoma Bazaar food hall.
Find more details on North Bay Village's Shoma Bay condos, here.
Prices range from the $450,000s to $1.8 million, with a choice of studios to three-bedroom residences.
Groundbreaking – 2022 | Completion – 2024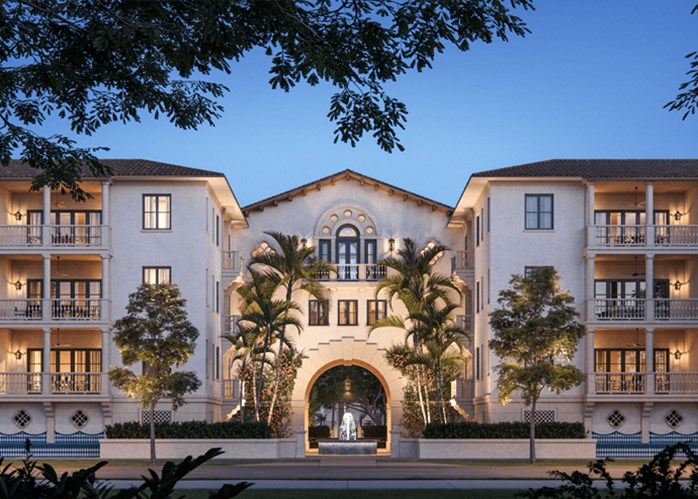 Offering a sneak peek into its luxuriously curated wellness club, MG Developer revealed new renderings of the new construction project's 4,000-square-foot club this February. The lavish club for Gables Village will feature a contemporary and tropical ambiance, complete with an indoor-outdoor terrace lounge for events and gatherings, a fitness wing, a luxurious plunge pool, a library, plus a conference center. 
Paying homage to George Merrick's legacy and design influences from Spain, the boutique 48-residence enclave will include duplexes, townhouses, and condos set through 17 lots at 535 Santander Avenue. Designed by De La Guardia Victoria Architects & Urbanists, Gables Village will be built in the Mediterranean Revival style of architecture, with its tallest building topping off at four stories. With residences built for modern-day comforts, each 1,750 to 3,100-square-foot unit will come elegantly appointed with several luxurious touches.
The Seville, Spain-inspired village will also feature tree-lined streets, plazas, fountains, parks, and gardens inspired by the alcoves in the Plaza de España.
Groundbreaking – Q3 2021 | Completion – 2024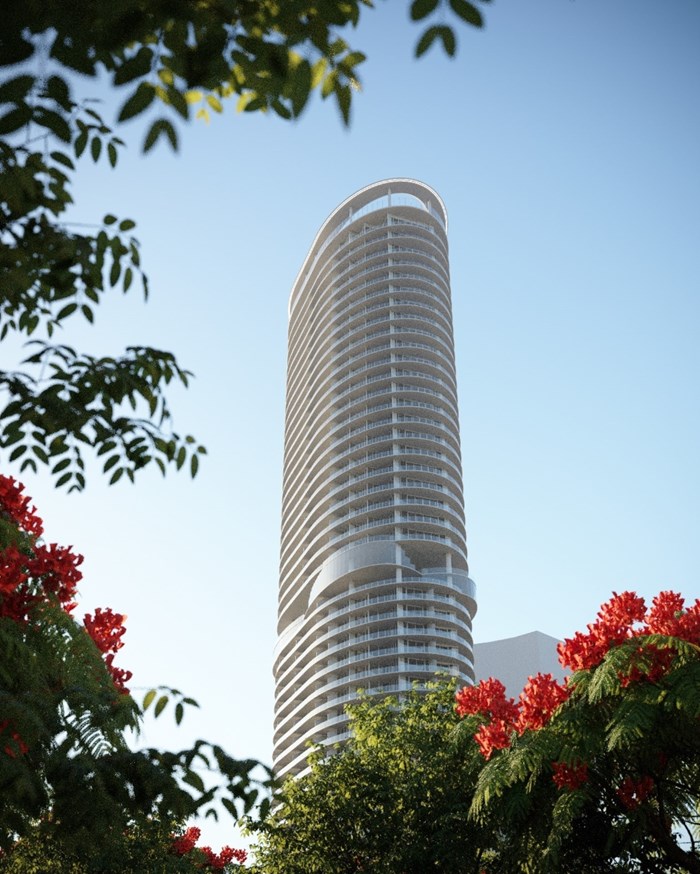 With its first glass installed this February, Miami Beach's tallest new construction tower ever is all set to top off as planned in September 2023. Developers Terra Group and GFO Investment are leaving no stone unturned to build and deliver a unique offering that will likely have no contenders for a long time to come.
Designed by Arquitectonica, the statement tower will feature interiors by New York's celebrated Gabellini Sheppard. Infusing the tower with a unique blend of New York flair and Miami aesthetic, the high rise will set a new standard for living in Miami Beach. Five Park will rise 48 stories, with its Park Residences occupying floors 8-25 and Canopy Residences spread across floors 27-48.
Giving Miami Beach its iconic rainbow bridge designed by Daniel Buren, the tower will also be accompanied by the already completed, 3-acre public park featuring a MONSTRUM kids' playground, outdoor gym, art installations, dog park, picnic areas, and more. Five Park residents will also gain access to a private beach club in the South of Fifth, accessible by house car or a short walk.
Living at Miami Beach's tallest tower (546 feet), residents will further gain access to a 6th-floor pool deck with two pools, a 26th-floor clubhouse, two fitness centers, spa and treatment rooms, lounge areas, a residents-only restaurant, jewel box bar and lounge, library, screening room, co-working spaces, children's learning lab & teen club, electric car charging stations, and much more.
Watch more details on the unbeatable, high-rise Five Park Residences, here.
Prices start at $2.5 million, with a choice of two- to five-bedroom residences.


---

—
February 2023 - Miami New Construction & Pre-Construction News - Other Updates
Groundbreaking – January 2023 | Completion – 2024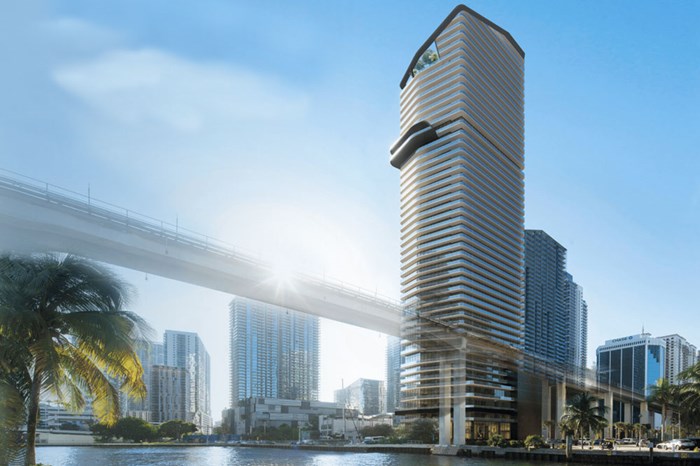 Bringing New York's acclaimed Greek restaurant, AVRA Estiatorio to Lofty Brickell, developer Newgard Development Group has set the tone for what to expect from this luxury development. The restaurant is known to deliver a creative menu of incomparably fresh seafood, elevated by the use of colorful vegetables and hand-pressed extra-virgin olive oil. AVRA Brickell will occupy more than 10,000 square feet of prime real estate in the condo building, with interiors designed by the Rockwell Group.
One of Miami's most successfully sold condo buildings, this short-term-rental-friendly tower will be delivered move-in-ready. Designed by Arquitectonica, the minimalist, postmodern tower will rise 42 stories along Brickell's stunning riverfront. Constructed using green building tech, the tower's 362 fully furnished condos will feature high-end interiors curated by INC.NY.
Amenities at Lofty Brickell will include a "jewel box" double-height glass lobby with access to the Underline, 12,000 square feet of commercial space, and a private marina. Other key amenities will include a resort-style pool with cabanas, a poolside bar and grill, a LOFTY rooftop experience, a fitness center with private Peloton studios, a yoga lounge and terrace, a ground-level 5-star restaurant, an indoor/outdoor cigar lounge, a co-working lounge with private meeting rooms, event room, access to the LOFTY concierge app, and more.
Lofty Brickell will be the first of three towers planned for Brickell's busy riverfront. Together, the towers will house 782 residences, 11,364 square feet of full-service restaurant, and 13,928 square feet of office space.
For more information on Lofty Brickell and its short-term rental investment opportunities, read this.
Prices start at about $600,000 for 500-square-foot units up to $3.5 million for a 1,300-square-foot residence.
Groundbreaking – NA | Completion – 2025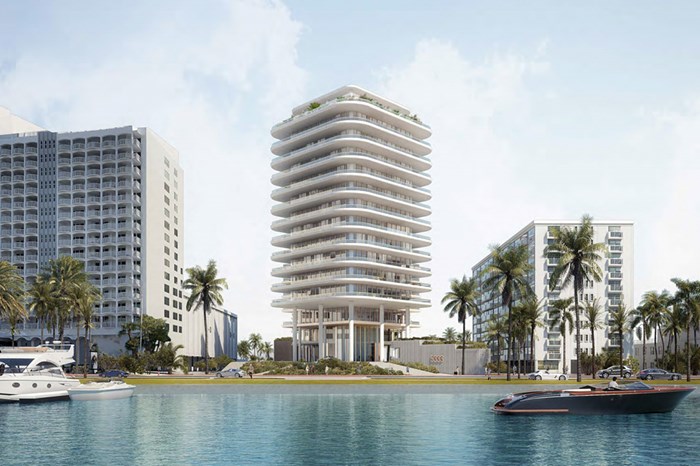 With its sales gallery set to open soon in Miami Beach's iconic 1 Hotel at 2377 Collins Avenue, buyers will be able to walk through the design layouts and material selections of this stunning waterfront tower. Designed by Tara Bernerd, the sales gallery will feature a model bathroom and a miniaturized version of the 17-story, 82-unit Perigon. 
Developed by Mast Capital and Starwood Capital Group, the oceanfront tower will feature a stunning design by Rem Koolhaas' internationally-acclaimed OMA New York. This architectural gem will have a unique terraced design, built as a series of towers rotated to frame and enhance water views from every residence. Besides becoming one of Miami Beach's most recognizable buildings, the sustainable tower will also obtain its LEED Gold certification upon completion.
All luxury residences at The Perigon will feature touches evocative of the European riviera by London-based Tara Bernerd. Affording residents a unique combination of organic fabrics, refined materiality, and tailored weaves in a soft and natural color palette, the aesthetic tower will establish itself as the next iteration in luxurious, oceanfront living.
Additionally, residences at The Perigon will feature light-filled, open floor plans with direct water views, 10-foot-high ceiling heights, and 10- to 12-foot-deep wraparound terraces. The oceanfront tower will also boast a unique connection to nature via its lush gardens and serene water features.
Amenities at this architectural masterpiece of a new Miami Beach development will include a beachfront swimming pool with hot tub, a fully landscaped deck with cabanas and sunbeds, a sunrise lounge and terrace, a spa, an ocean-view fitness center, an oceanfront restaurant, a speakeasy-style bar, a conservatory with daily breakfast bar, children's playroom, private salon, screening room, wine room, house car, pool and beach service, in-residence dining, and much more.
Prices start at $3 million, with a choice of two- to four-bedroom residences.

Finally adding the 1.34-acre site at 1755 79th Street/Kennedy Causeway to its kitty for $35 million, Ian Bruce Eichner's Continuum Co. will move forward with its plans to build a luxury condo on the parcel. The site is already approved to carry a 31-story, 201-unit condo tower with a 13,415-square-foot restaurant, a 1,700-square-foot juice bar, 15,115 square feet of commercial space, and 384 parking spaces (of which 24 will be for EV charging).
Continuum plans to launch sales for the Arquitectonica-designed tower in the fourth quarter of 2023. The project is further expected to have 24 one-bedroom units, 135 two-bedroom units, 30 three-bedroom units, and 12 four-bedroom units. Amenities will likely include multiple pools, a fitness center, a party lounge, and a game room.
Groundbreaking – November 2021| Completion – 2024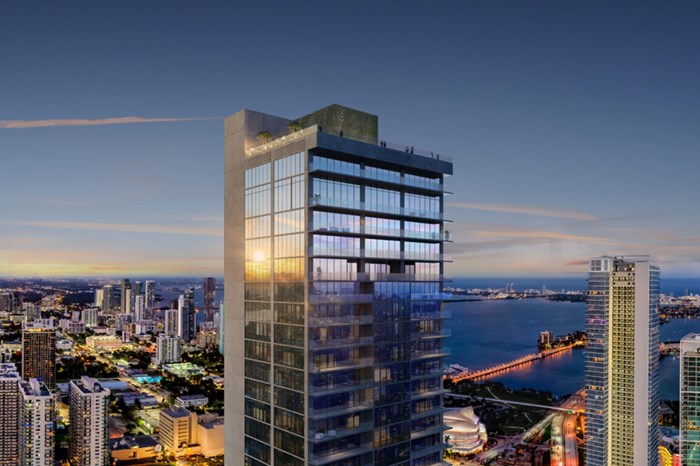 Seeking FAA approval to install a 750-foot crane at E11even Hotel and Residences, construction at the fully sold-out project is in full swing. Co-developed by PMG and E11even Partners, the sleek tower will only be a short walk from Downtown's E11even nightclub and its sister development (or phase 2) called E11even Residences Beyond.
Designed by Miami's award-winning Sieger Suarez, E11even Hotel and Residences will rise 65 stories with 416 luxury condos in Miami's urban core. Featuring interiors by the New York-based AvroKo Hospitality Group, residents will enjoy coming home to a signature home essentials package, contemporary lighting package, custom cabinetry by Italkraft, Subzero and Wolf kitchen appliances, frameless glass-enclosed showers, smart home tech, and much more for an elevated lifestyle.
Highlight amenities will include a unique 24/11 (essentially 24/7) rooftop poolside entertainment concept, a 20,000-square-foot multi-level E11even Beach Day Club, a Deepak Chopra-designed spa & studio, a signature bar and lounge, a casino-style sports lounge, a 5-star gourmet food hall, art installations, a custom concierge app, and more. The condo-hotel will also feature 36,852 square feet of commercial plus 2,049 square feet of office space.
Owners at this landmark high-rise will also have the option to enroll in E11even's short-term rental program. Read more about the residential features and building amenities at the fully sold-out E11even Hotel & Residences here.
Groundbreaking – Q4 2022 | Completion – 2024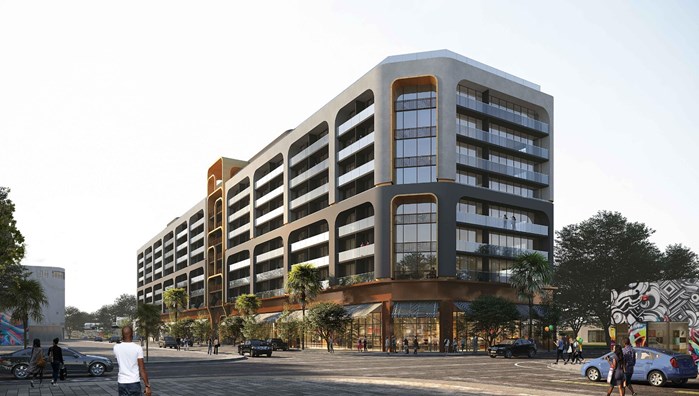 The contractor at Wynwood's highly anticipated new construction project NoMad Residences applied for a dewatering permit this February, indicating construction is ready to go vertical on the project. Developed by partners Related Group plus Manhattan-based Tricap, and backed by the Sydell Group, the 9-story building marks the world's first NoMad Residences.
Designed by Arquitectonica, the 9-story mid-rise will be home to 329 modern condos crafted to appeal to digital nomads. Each fully furnished condo will feature avant-garde interiors by Design Agency. 
Highlight amenities will include a rooftop NoMad Bar and restaurant helmed by the James Beard Award-winning chef Leo Robitschek, a 13,000 square-foot Casa Tua Cucina on the ground floor, plus a signature NoMad library and lounge with curated events. Other amenities will include a fully-serviced pool deck with private cabanas, an indoor-outdoor fitness center, an outdoor theater with lawn seating, co-working spaces, 5,113 square feet of retail, and museum-quality art from Jorge M. Pérez's private collection.
Owners will also be allowed to rent their units short-term through Nomad's in-house team. Find more details about the short-term-rental-ready condos at NoMad Residences, here, or watch our video.  
Prices start in the mid-$500,000s, with a choice of fully-furnished 464 to 931-square-foot residences.


---

—
February 2023 - Miami New Construction & Pre-Construction News - Watchlist

Shovel-ready Miami Station Development Site – Downtown Miami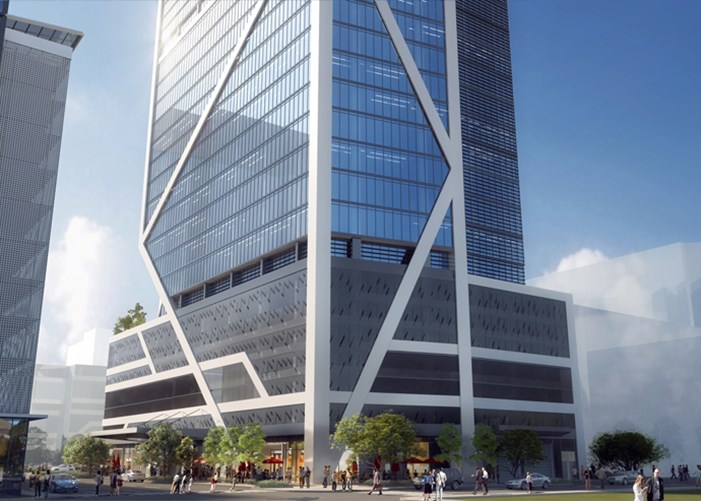 The 1.03-acre site at 525 NW 2nd Avenue has been purchased by developers BH Group and Chicago-based The John Buck Company for $39.5 million. The shovel-ready site is already FAA-approved for a 42-story tower with 301 residential units, 244,000 square feet of office, and about 7,000 square feet of retail. Whether it will be developed as condos or rental apartments is yet to be revealed.

Midtown One Investments Acquisition – Midtown Miami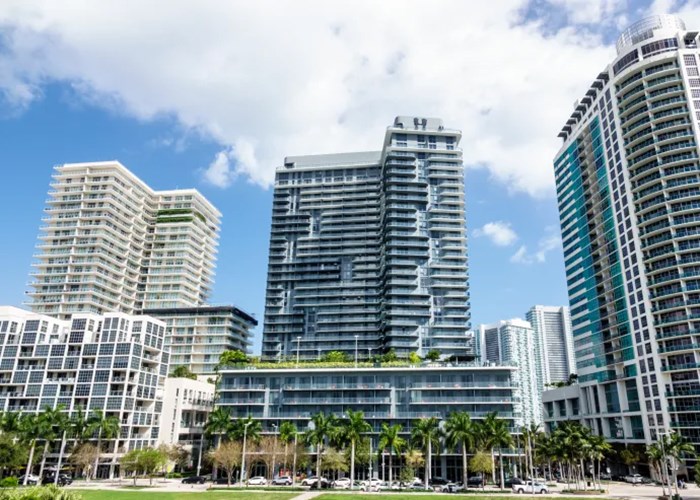 A buying LLC that shares its address with Coconut Grove's Terra Group is in contract to purchase a piece of Midtown Miami. David Martin is said to have signed the memo on behalf of Midtown One Investments in December 2022. The land parcel in question has been identified as the Gateway 1 site at the northeast corner of Midtown, which allows the building of a 48-story tower after a zoning change was proposed in 2021. We will be watching this new Miami project closely to see what the plans are.
Like a pre-construction project you see? Call, chat, or e-mail us to purchase your next home in any of your favorite pre-construction condos - from Miami through to Fort Lauderdale.





Love staying up-to-date on all the preconstruction projects in Miami and Fort Lauderdale? Subscribe to this blog & our YouTube channel for all the latest news!

Share your thoughts with us
Sign up now
Get news and updates delivered to your inbox