Filling Station Lofts Forecloses at One-third of Original Asking Price
Jun 24, 2013 June 24, 2013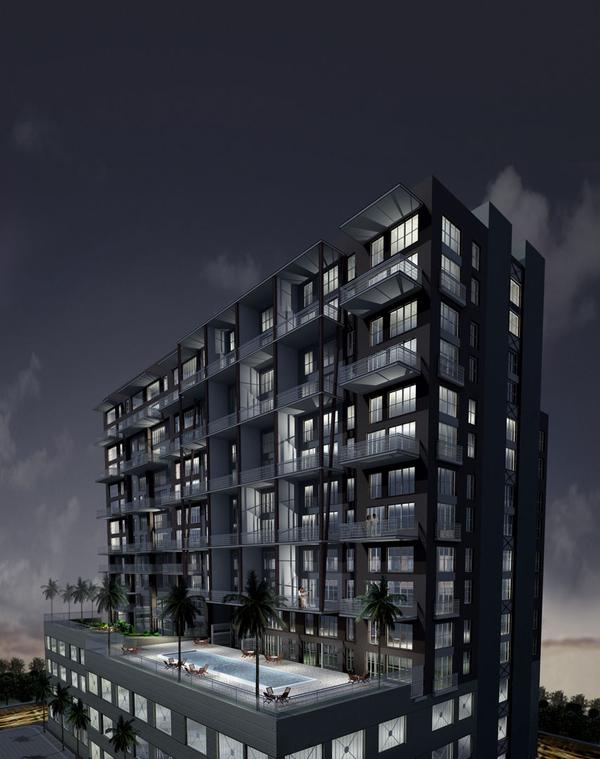 A rendering of Filling Stations Lofts
Miami's Filling Station Lofts project, a long-stalled and only partially complete residential tower in Downtown Miami, has been sold at a nearly $18 million discount to a buyer who is committed to seeing the project through to completion. After seizing the site in foreclosure after purchasing a $27 million mortgage, PAC Capital has sold the property to FLS Development for a shade over $9 million. The tower is composed of 10 stories containing 81 loft-style units amassing an area of over 100,000 square feet.
Initially begun by developer Intrepid Group in 2006, the project was put on indefinite hold at the onset of the Great Recession leaving the interior of the building unfinished. The new owners, FLS Development, a partnership between NR Investments and Taho Investments, plan to commit about $11 million in investments towards completing the structure's residential units along with a ground-floor retail addition.
The property is aiming to help ease the demand for living space in Miami while taking advantage of the relative lack of new inventory within the Miami residential market. The redevelopment is focused on the high-end rental market, in particular. Completion of the project is expected sometime during the first quarter of 2014.
Share your thoughts with us
Sign up now
Get news and updates delivered to your inbox