Flagler Street's Dynamic Update in Downtown Miami
Mar 28, 2014 March 28, 2014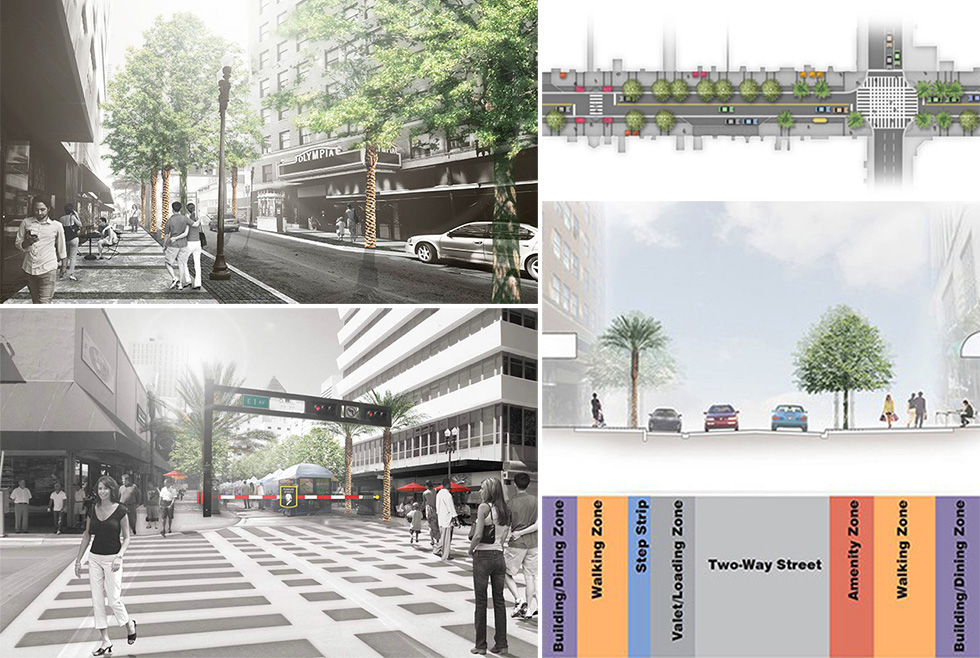 Rendering of redesigned Flagler Street – Photo credit: CURTIS + ROGERS DESIGN
Some may remember Flagler Street as the retail polis of Miami back before the condo craze a few years ago, but with condos moving into the Miami area, residents move with them, leaving these old retail zones in the dust.
Recently, it has been announced that private companies are collaborating with Miami-Dade County officials to restore Flagler Street to its 1950's and 1960's retro look.
The plan will cost $12 million, and has been developed by Curtis + Rodgers Design Studio. The proposal will include a removal of on-street parking, valet stations will be added, and sidewalks would be extended for greater walking room and storefront space.
Stakeholders in Flagler Street have agreed to fund about $1 million into the project, while Miami and Miami-Dade County are funding about $6 million each, covering the $12 million price tag.
Miami Downtown Development Authority is overseeing the project, but the starting date has not yet been determined.
Source: miamiherald.com
Photo credit: Flagler Street - exmiami.org, miamitodaynews.com
Share your thoughts with us
Sign up now
Get news and updates delivered to your inbox