Florida Passes New York as Third Most Populous State
Jan 05, 2015 January 05, 2015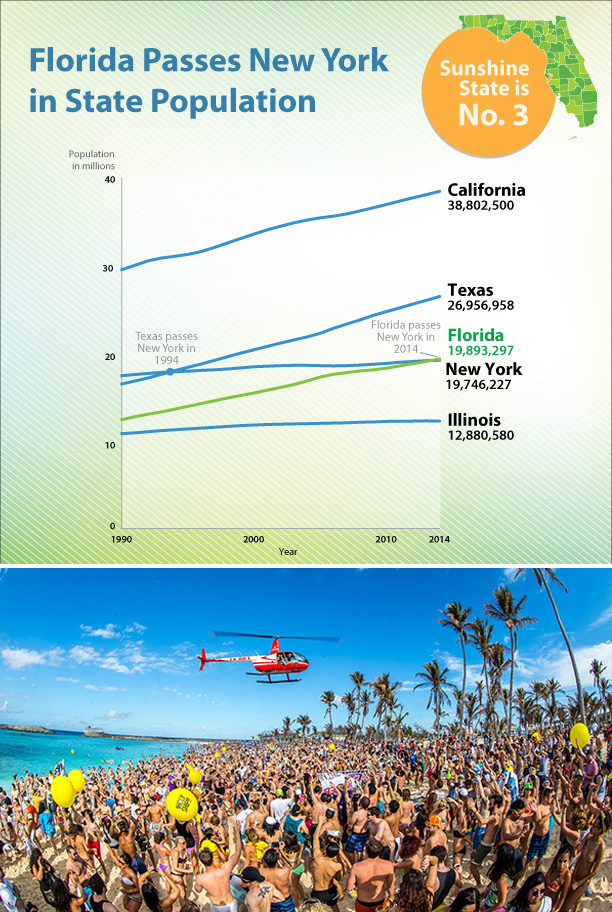 The state of Florida has officially overtaken New York as the third largest state by population, according to data by the U.S. Census Bureau.
Data collected in the beginning of July and released recently shows that there are 19.9 million people living in Florida and 19.7 million people living in New York.
Since about this time last year, over 290,000 people moved to Florida, which averages to about 800 new residents per day. New York added a mere 51,000 people during that same period.
Though this is exciting news, Florida is still far behind second-place Texas, which grew even faster than Florida during the same period. The population of Texas is at over 26.9 million people, and California takes first place with over 38.8 million people.
Source: thenextmiami.com
Photo credit: Realtors - thenextmiami.com, Realtors - thrilledtotravel.com
Share your thoughts with us
Sign up now
Get news and updates delivered to your inbox