Fontainebleau Miami Beach owners get $535M refinancing
Dec 17, 2013 December 17, 2013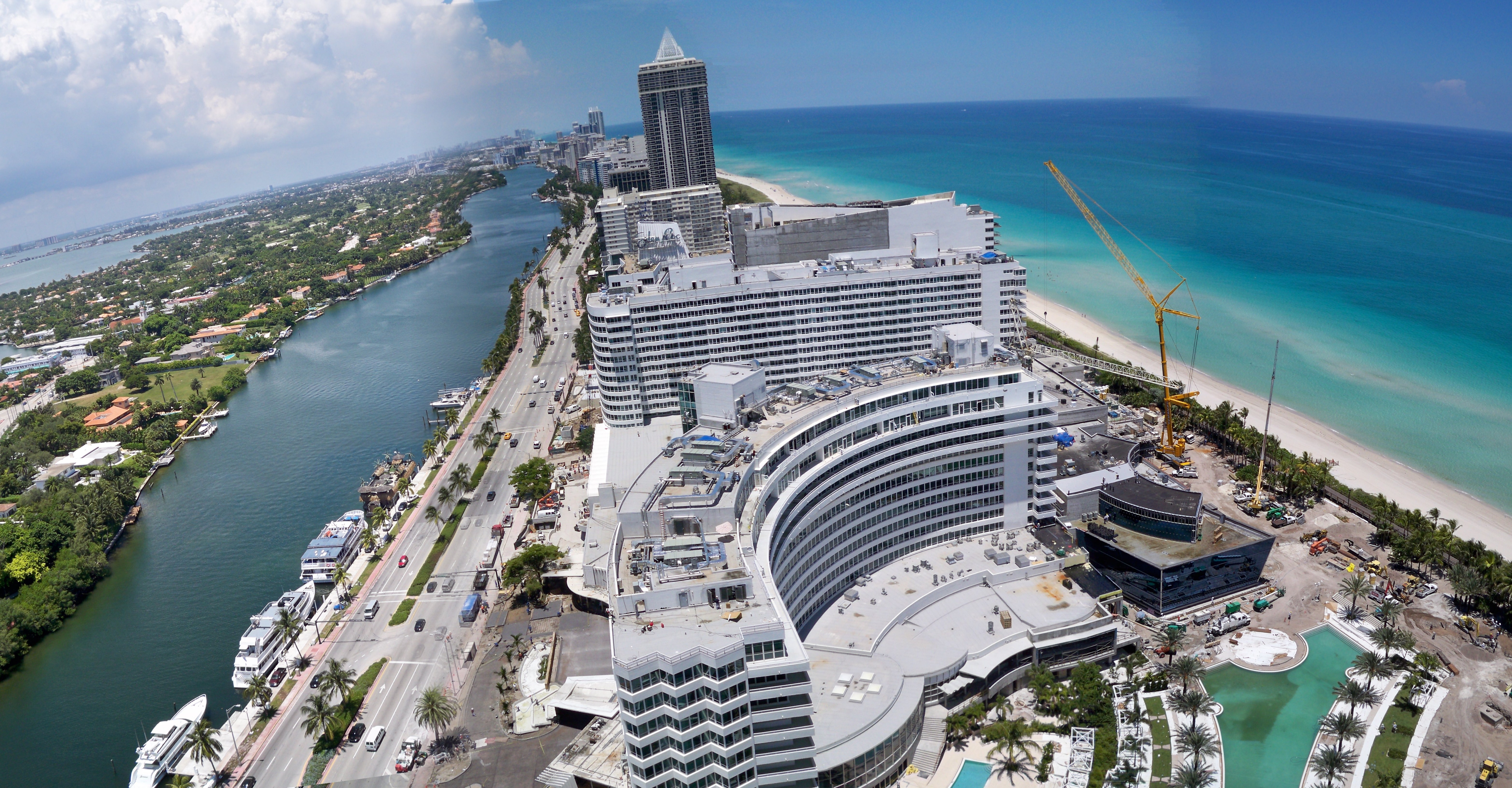 Fontainebleau Miami Beach
The Jeffrey Soffer-led ownership of Fontainebleau Miami Beach has completed a $535 million refinancing that includes $123 million in fresh capital, The Real Deal has learned.
Billionaire Soffer, CEO of Aventura-based Turnberry Associates, and his partners on the nearly 1,600-room resort obtained the refinancing on Dec. 6, according to Miami-Dade County records. The county recorded the transaction on Friday.
JPMorgan Chase Bank is identified in mortgage documents as the new lead lender. A separate mortgage assignment transferring the note from a commercial mortgage-backed securities trust led by Citibank to JPMorgan was also recorded. A $412 million mortgage secured by the 4441 Collins Avenue resort was sold to CMBS investors in April 2012.
Bloomberg reported in October that Soffer was looking for an $850 million mortgage to refinance existing debt and acquire Dubai World's 50 percent stake in the resort.
Designed by prominent architect Morris Lapidus, the Fontainebleau first opened in 1954, according to the resort's website. The owners spent $1 billion on a 2008 renovation of the 20-acre oceanfront resort. The Fontainebleau currently has 12 restaurants and bars, two nightclubs — including the popular LIV — and a 40,000-square-foot spa.
Soffer, who is married to to supermodel Elle Macpherson, currently faces a $100 million wrongful death lawsuit over a tragic helicopter accident in the Bahamas. The suit accuses Soffer of piloting the helicopter when it crashed at the Baker's Bay Golf & Ocean Club in Great Guana Cay in November 2012. His friend, attorney Lance Valdez, was killed in the crash.
Source: therealdeal.com
Share your thoughts with us
Sign up now
Get news and updates delivered to your inbox