Fort Lauderdale – Don't Burn Down my Condo!
Feb 27, 2014 February 27, 2014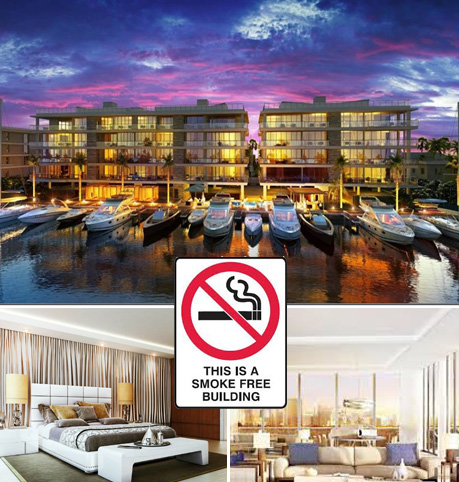 They CAN burn it down

Living in multifamily residences comes with a moral hazard, smoking. This puts everyone at risk. One careless flicker of a cigarette and the whole structure can go up in flames. What are non smokers to do? Builders, developers and owners have been reluctant to take steps to protect their property and livelihood due to the fear of being politically incorrect and possible lawsuits.
A Broward County developer, Dennis Eisinger, took the propitious initiative to develop a non-smoking community of luxury condominiums for the "peace of mind" of non smokers. Eisinger, of Fort Lauderdale has created the only two such projects of this kind, AquaVita in Broward County and the second in Palm Beach County. According to The Real Deal; partnering with developer Jean Francois Roy, Eisinger intends to forge ahead with this scheme and develop additional projects to meet the growing demand for non-smoking housing.
Still not 100% smoke free, the owners may flicker flames from their balcony, and only pay a small penalty if busted smoking inside. Nevertheless, perhaps the concept may attract nonsmokers in groves to completely put them out of their misery from the stench of smoke and the risk of fire. Hats off to Mr. Eisinger, it is a great new beginning that is long overdue.
Source: therealdeal.com
Photo credit: AquaVita - bestsouthfloridamls.com
Share your thoughts with us
Sign up now
Get news and updates delivered to your inbox