Fort Lauderdale's New and Pre-Construction Condo Update: December 2021
Jan 03, 2022 January 03, 2022
With buyers snapping up condos as fast as developers can build them, South Florida's preconstruction market continues booming. Deep-pocketed buyers from New York, California, and the Northeast seem to top the list of luxury housing seekers here. Looking to make the most of this highly lucrative market, developers are on the fast track to announcing, building, and delivering million-dollar-plus condos across Miami, Fort Lauderdale, and Pompano Beach.
This December, Ricardo Dunin and Edgardo Defortuna launched sales on Pompano Beach's most expensive waterfront development to date, The Ritz-Carlton Residences. Owner of the Pier Sixty-Six Hotel & Marina, Tavistock Development Co. proposed plans for redeveloping the historic hotel, inclusive of brand-new luxury condos. West Palm Beach's La Clara is getting closer to completion. And, Fort Lauderdale is in the process of getting 67 riverfront condos.
Read on below for details on these and more in our monthly condo pre-construction market roundup for December 2021:


---
Sales Launched
---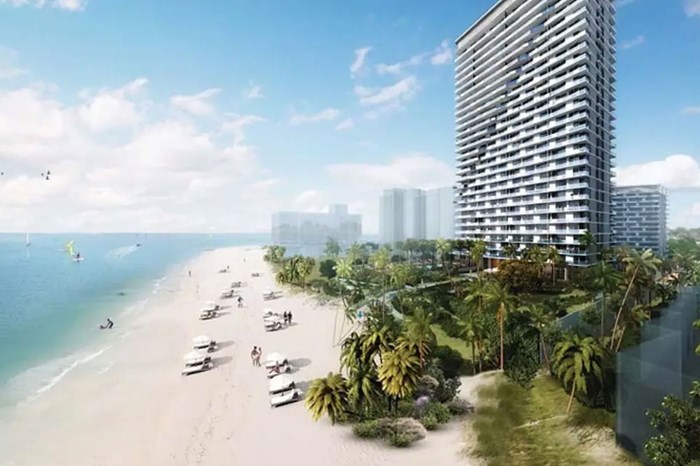 The team behind the world-renowned Ritz-Carlton Residences, Miami Beach, launched sales for another stellar property this December - The Ritz-Carlton, Pompano Beach. Oak Capital's Ricardo Dunin (ex-principal at Lionheart Capital) again paired up with the master of contemporary design, Piero Lissoni, to bring this highly-amenitized condo project to life.
Bringing Pompano Beach its most expensive luxury address yet, these waterfront residences will also mark Ricardo Dunin's first time with co-developer Edgardo Defortuna (Fortune International Group). The 4.5-acre site will be home to two exclusive residential condo towers, and no hotel component. Separated by South Ocean Boulevard, each tower will rise along 250 linear feet of water frontage – one facing the ocean and the other the Intracoastal waters plus a private marina.
The 14-story Marina Tower will be home to 88 luxury residences, ranging from 917 to 3,947 square feet in size, featuring one- to four-bedroom options. The 32-story Beach Tower will be home to 117 ultra-luxury residences, ranging from 1,309 to 6,824 square feet in size, featuring one- to five-bedroom options. Needless to say, residents of both towers will be treated to exquisite water views and impeccable amenities. 
Designed by Revuelta Architecture International and Piero Lissoni, the two towers are set to feature more than 35,000 square feet of resort-style amenities. Future residents will gain access to a marina yacht club and oceanfront beach club, tropical pool decks, indoor-outdoor social areas, multiple sports courts, an on-premise restaurant, and much more. With groundbreaking scheduled for year-end 2022, project completion is expected in 2025.
Prices start at $1 million for marina-front residences and at $3.5 million for oceanfront residences


---
Approved
---

808 Southeast 4th Residences by Roberts Equities LLC – Fort Lauderdale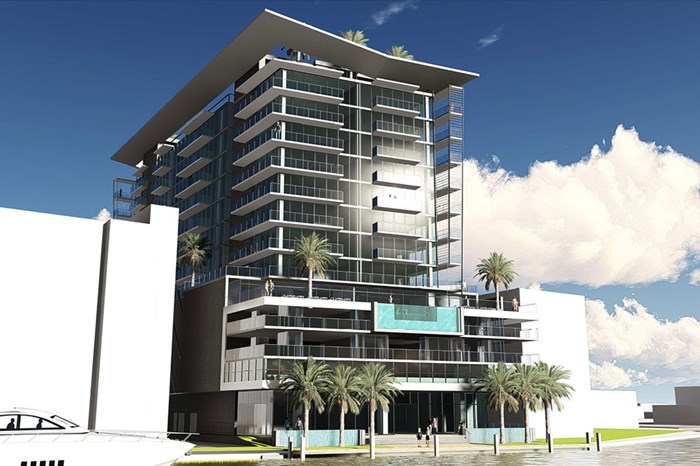 The Fort Lauderdale City Commission finally approved this mid-rise riverfront condo after a one-story haircut and taking off 10 units. Boca Raton-based developer Roberts Equities LLC had originally received a preliminary approval from the city's Planning and Zoning Board for a 13-story, 77-unit condo.
Replacing a 2-story, 35-unit residential building built in 1957, this condo mid-rise will sit along the north bank of New River, just a block off Las Olas. The 0.57-acre site is expected to welcome the 12-story, 67-unit condo building by year-end 2023. Pre-construction sales are likely to launch this quarter.


---
Proposed
---

Pier Sixty-Six Hotel & Marina Redevelopment – Fort Lauderdale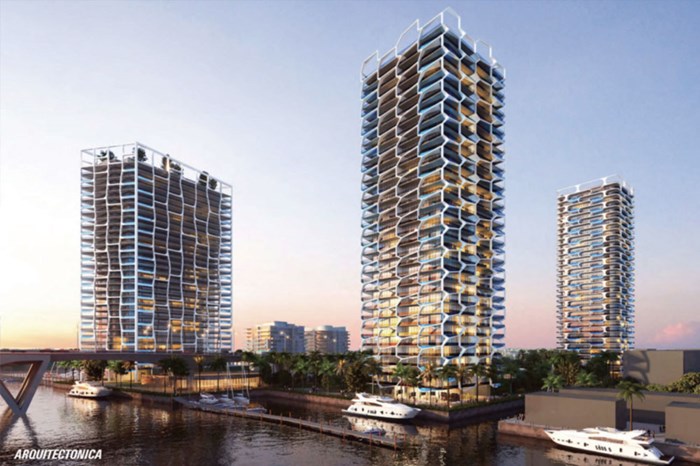 Looking to restore Pier Sixty-Six as a beacon at the entrance to the beach and port on the eastern side of the 17th Street Causeway, its present owner, Tavistock Development Co. has floated plans for the redevelopment of the property. The Orlando-based developer is busy gathering community suggestions on the design and footprint of the 32-acre, luxury redevelopment before heading to any city officials.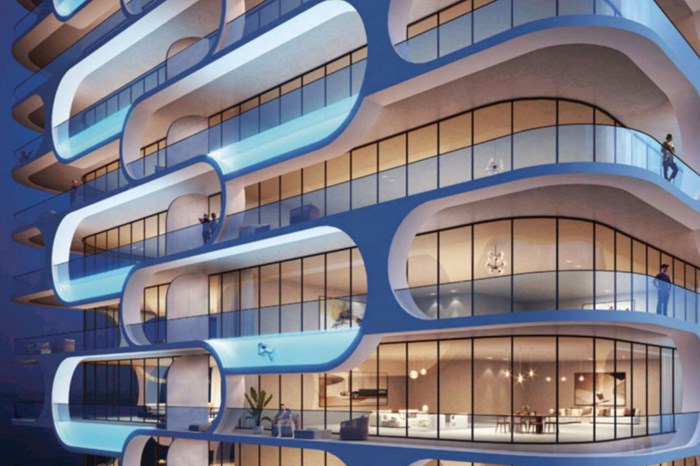 With preliminary designs by Miami's famed Arquitectonica, first phase plans include putting 3 condo buildings on the site, each rising 480 feet in height with 130 units. The tall, slender buildings seek to address the community's top concerns regarding traffic and view corridors. The Pier Sixty-Six Hotel site, that had shut down for renovations in 2019, is likely to come up with:
2 condo buildings on the marina on the south side of the 17th Street Causeway

3rd condo building on the western side of the hotel site - replacing Grille 66 & Bar restaurant that closed in early 2020

A restored version of the Historic Hotel featuring two condo components with around 76 units, 39 waterfront villas, and 12 single-family homes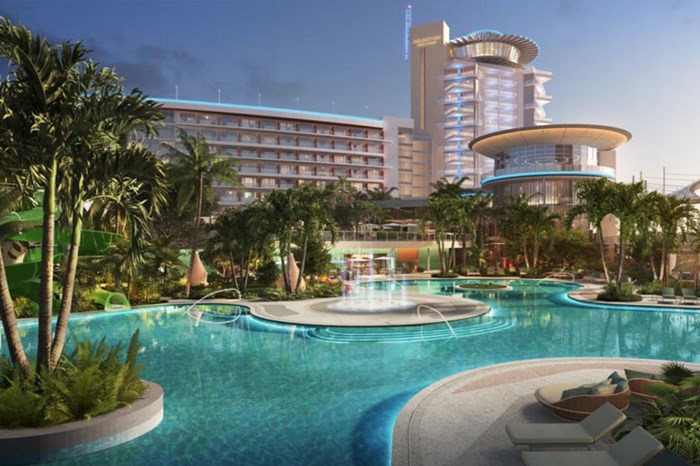 There could also be some commercial space on the northernmost condo building's ground floor. The hotel side is expected to re-open in 2024.


---
Other Updates
---

La Clara – West Palm Beach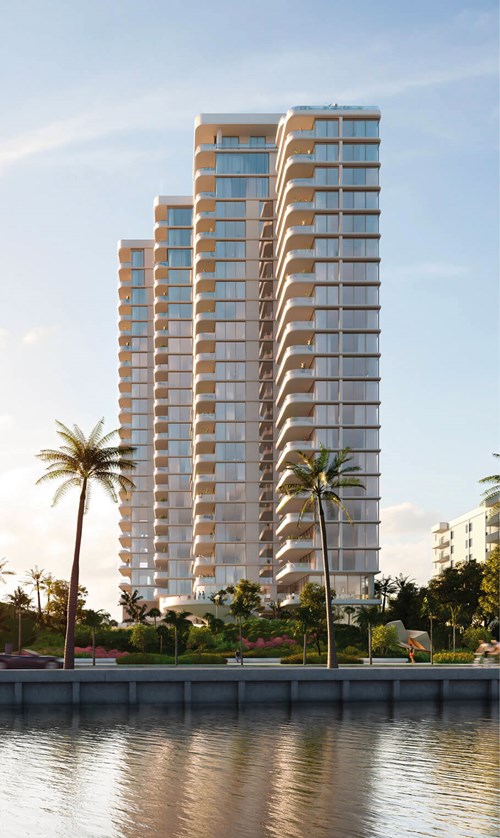 Looking forward to a spring 2023 completion, construction is in full swing at the waterfront La Clara Residences in Palm Beach. Replacing the former 1515 Tower condos, this 25-story boutique condo comes co-developed by Toronto-based Great Gulf and Austin-based Terrace Mountain Investors.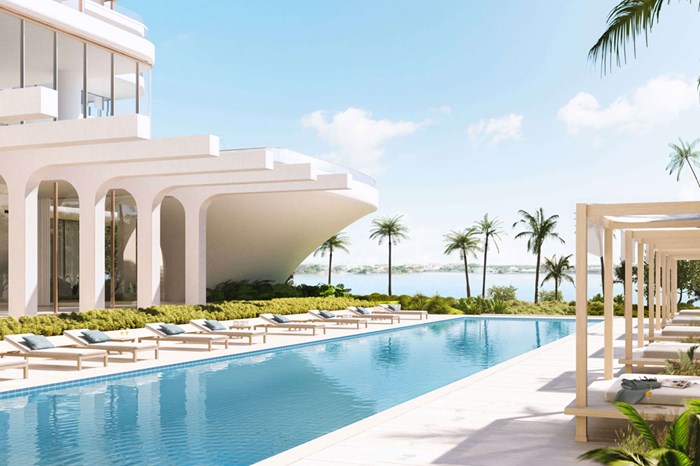 With a Spanish name translating to "clear," La Clara will feature a purist, contemporary design by architect Siamak Hariri. Rising 25 stories with only 83 luxury residences, the boutique tower is designed to let in as much light as possible into each home. Each tastefully-appointed residence will feature a large private terrace, blurring the lines between the indoors and outdoors.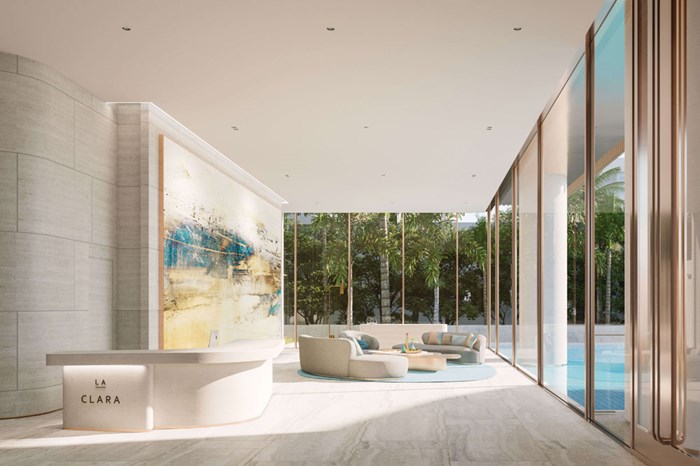 Designed with convenience, luxury, and entertainment in mind, the waterfront tower is conceptualized to combine the breezy comforts of a resort with the soothing warmth of a home. Amenities at this luxury development will include an outdoor swimming pool with cabanas and outdoor dining area, a stylish lounge, an indoor wine tasting room, an indoor fitness center with a yoga studio and spas, a theater, a conference room and business center, a dog spa, plus beautifully manicured gardens and walking areas.
Prices range from $2 million to $5 million for condo units; penthouses start at $9 million.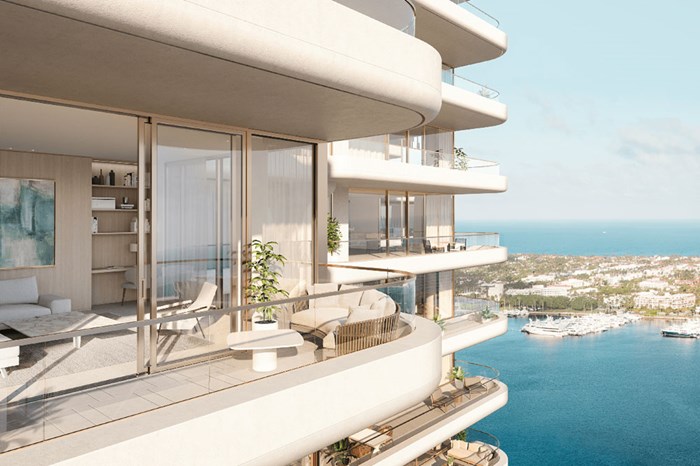 Ready to invest or move into a brand-new luxury condo in or around Fort Lauderdale? Call, chat, or email us to have a local, pre-construction condo expert guide you to your desired property.


---

Love staying on top of all the pre-construction news in Fort Lauderdale and Miami? Subscribe to have monthly updates delivered to your inbox!



Share your thoughts with us
Sign up now
Get news and updates delivered to your inbox