Fort Lauderdale's New and Pre-Construction Condo Update: September 2021
Oct 08, 2021 October 08, 2021
The luxury condo market in South Florida is seeing strong demand and developers are more tuned in than ever. As more out-of-towners rush in following the migration of major businesses from Silicon Valley, New York City and other major cities, luxury housing is in another boom cycle in South Florida, one of the strongest seen in decades. Developers are not only chasing deadlines to build out their latest condo projects, but also chasing developable land by replacing older buildings and assembling parcels in bulk deals wherever possible.
This September, Selene Oceanfront Residences in Fort Lauderdale opened its brand-new sales gallery where visitors can experience the designer finishes in the model kitchen. The Related Group won zoning approval for its second oceanfront condo development in Pompano Beach. And, Jeffrey Soffer's Fontainebleau Development went shopping for new land in Jupiter. 
Read on for details on these and more in our monthly condo pre-construction market roundup for September 2021:


---
Fort Lauderdale Pre-Construction Projects - New Sales Gallery
---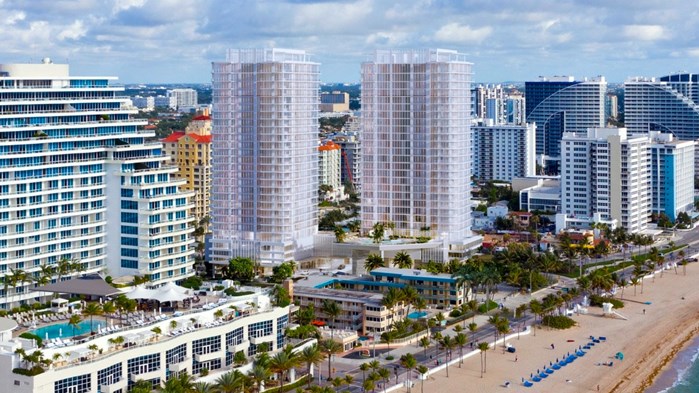 After launching sales in April, developer Kolter Urban celebrated the grand opening of its interactive sales gallery this September at 2591 East Sunrise Blvd. The sales gallery allows visitors to step into a model kitchen outfitted with designer finishes, which will be available for buyer customization upon ownership. The gallery also offers an interactive virtual tour of the oceanfront development's breathtaking views, expansive light-filled interiors, and elevated amenities.
Designed by Kobi Karp Architects with contemporary interiors by ID & Design International, the two slender towers will rise 26 stories with a total of 204 luxury residences. Built to a height of 300 feet, Selene will be the tallest luxury condo building on Fort Lauderdale Beach. Boasting of several unique floor plans, 7 of the 9 available floor plans will be positioned on glass corners to feature breathtaking ocean and city views.
Embodying resort-style living, some standout amenities offered at this luxurious high-rise include a 5,300-square-foot oceanfront restaurant space, two elevated pool terraces with a resort-style pool, a lap fitness pool plus spa, open gathering spaces and intimate conversation areas, an outdoor kitchen, multiple fire pit lounge areas, and a pavilion-shaded pool bar. 
Construction on the Selene Oceanfront Residences is expected to start in November with a mid-2024 completion.
Prices start at $900,000, with a choice of two- and three-bedroom residences.


---
Fort Lauderdale Pre-Construction Projects - Approved
---

Waterfront Condo Project by Location Ventures - Fort Lauderdale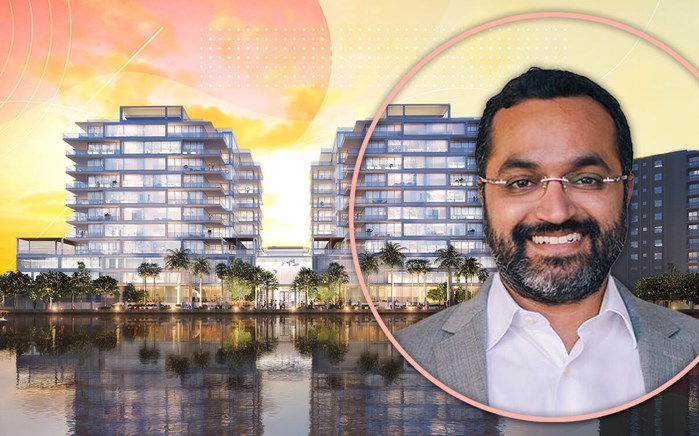 This September, Coral Gables-based developer Location Ventures won approval to build an 11-story, 65-unit condominium at 551 Bayshore Drive. Located along the Intracoastal Waterway, the unnamed building is set to feature 4 condos with two bedrooms, 29 with three bedrooms or two bedrooms and a den, plus 32 condos with three bedrooms and a den. There will also be 4 ground-level villas, with two facing the Intracoastal Waterway and two facing the front of the property.
Expecting an early 2025 completion, the two-building condo development will feature a swimming pool, a garden, a dock on the Intracoastal, a private resident dining service, meeting rooms, exercise rooms, and 151 parking spaces.

The Related Group's 21-story Condo Project – Pompano Beach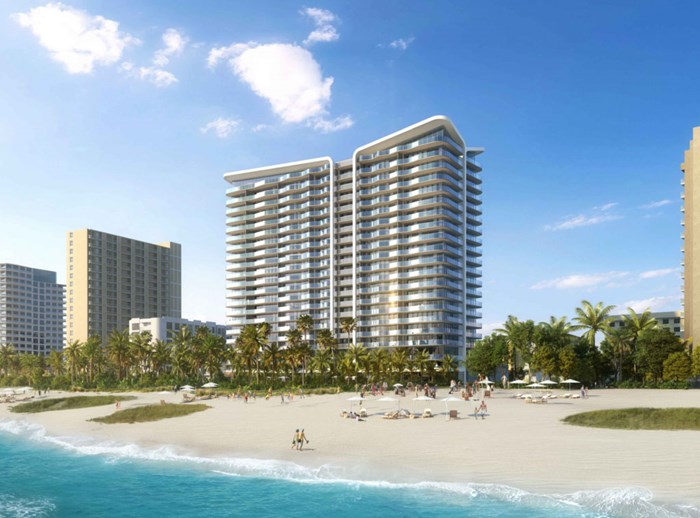 After the successful reception of Solemar in Pompano Beach, Related Group is moving forward with its plans for a second oceanfront condo development in the area. Approved by the Pompano Beach City Commission to rezone 900 North Ocean Boulevard, the group will now be able to build a 21-story, 119-unit condo building on the site. The 3.19-acre property will also feature a 2,200-square-foot convenience store and parking on the building's first and second levels. The project is designed by Arquitectonica. 
Related Group's oceanfront condo will replace the older, 48-unit building Beach Villas Condos built in 1979 (as has become the standard for most new developments in South Florida with developable land running scarce).


---
Fort Lauderdale Pre-Construction Projects - Other Updates
---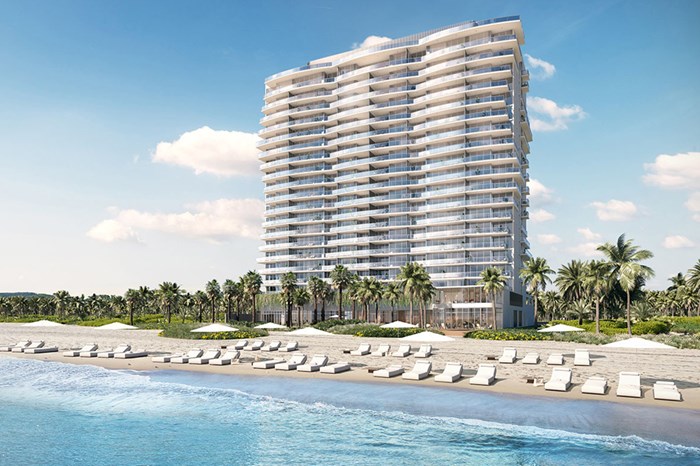 After breaking ground in May, developer Related Group secured a $91.3 construction loan for its oceanfront Solemar condos this September. The beachfront condo project is already 97% sold. A first-of-its-kind development in Pompano Beach, Solemar will deliver unmatched luxury, breathtaking views, and a bespoke Related Living app to its residents, giving them on-demand, completely contactless communication to the building's amenities and services.
Designed by the award-winning architecture firm Arquitectonica, the 20-story building will feature an undulating façade, mirroring ocean waves. Each of Solemar's 105 residences will feature luxury interiors by Meyer Davis Design studio and high-end touches like Italian kitchens with branded appliances, sprawling master baths with soaking tubs, and the latest in smart home tech – all highlighted by the use of muted tones and natural materials.
Each residence at this beachfront high-rise will come equipped with DARWIN, a Home Wellness Intelligence Network. Residents will also get access to amenities such as sunrise-sunset swimming pools overlooking the ocean, a stunning pool deck, spa treatment rooms, a covered pavilion with bar​, a club room with multimedia and gaming table, a wine tasting salon, and a 13,000 square-foot terraced green space featuring BBQ grills plus a relaxing hammock lounge. 
Prices start at $1.5 million, with a choice of 2- and 3-bedroom residences.


---
Fort Lauderdale Pre-Construction Projects - Watchlist 
---

Jeffrey Soffer-led Fontainebleau Development buys out oceanfront condo - Jupiter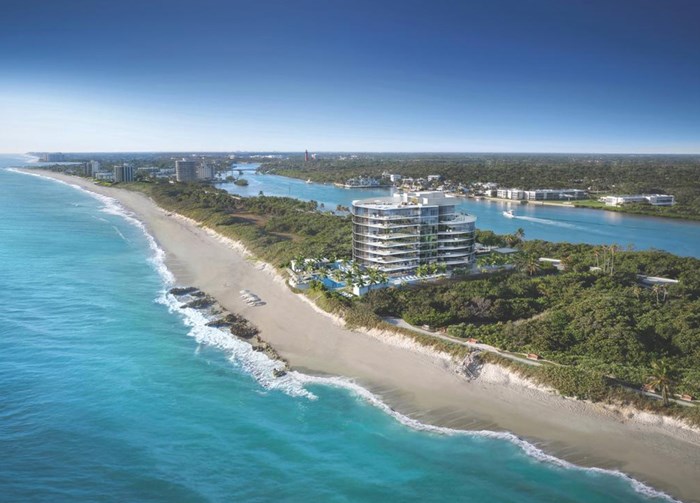 Fontainebleau Development, led by the illustrious Jeffrey Soffer, put down $30.59 million for 24 units in the oceanfront condo at 300 Beach Road, Tequesta. Looking to close on the remaining three units as well, the developer has paid almost $1.27 million per unit. This is higher than the recent sales price of condos sold in the building, which went for under $1 million.
Built in 1967, the waterfront condo building was recently repaired. However, Jeffrey Soffer plans on terminating the older condos and redeveloping the site as a luxury condo complex. Fontainebleau Development's most recent condo project in Miami was the luxurious Turnberry Ocean Club in Sunny Isles Beach. The Carlos Zapata-designed building rises 52 stories with 154 luxury condo residences and 70,000 square feet of amenities. 
Ready to invest or move into a brand-new condo in Fort Lauderdale? Call, chat, or email us to have a local, pre-construction condo expert guide you to your next dream property.


---

Love staying on top of all the pre-construction news in Fort Lauderdale and Miami? Subscribe to our blog, for monthly updates delivered to your inbox!


Share your thoughts with us
Sign up now
Get news and updates delivered to your inbox