Fort Lauderdale's October Events 2021: Get Your Pumpkin Spice On + A Shrieking Good Halloween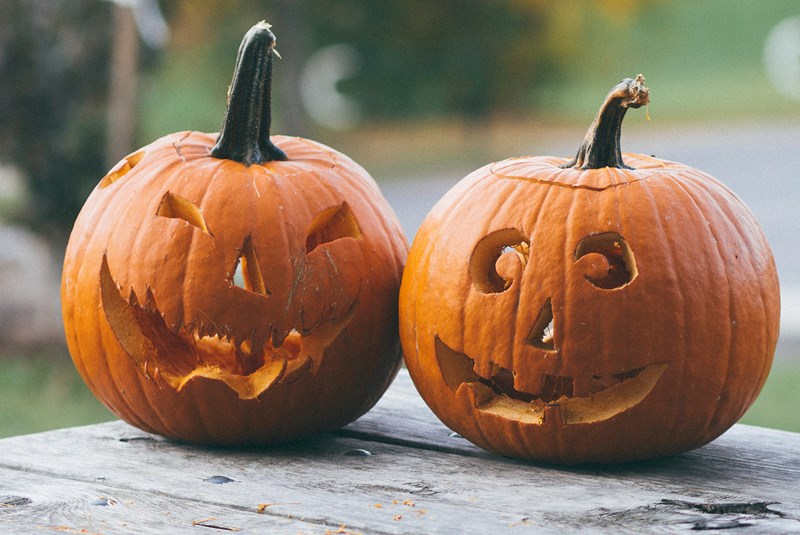 Oct 04, 2021 October 04, 2021
Pumpkin Spice is in the air and we all know what that means! With Halloween right around the corner, we've got lots of fall festivals, pumpkin patches, spooky experiences, pumpkin spice lattes, and more to choose from for a fang-tastic time. 
Harry Styles will be in concert for that "Watermelon Sugar High" and there's also a Tina Turner tribute this month for music lovers. Boat enthusiasts can check out Fort Lauderdale's International Boat Show or build their own cardboard boat for a whimsical race. Artsy folk will find their inspiration at Frank Art Gallery's latest exhibit.
And what's October without a few food and Oktoberfest beer events? So, read on below to find our complete list of exciting Things to Do in Fort Lauderdale this October 2021:


---
Things to Do in Fort Lauderdale - October Events at a Glance
---
Special: Halloween Events

October 2021: Fort Lauderdale In-person Events

Harry Styles presents Love on Tour 2021: October 8

Bobby "Sinatra" Rome - Frank Sinatra Show: October 8-9

Animal Adoption & Costume Contest: October 9

Big Toy & Truck Extravaganza: October 9

Cardboard Boat Race: October 9

Spill The Beans Comedy Show: October 9

Making Waves - Visual history of the marine industry in Fort Lauderdale: October 11-November 1

Riverwalk Craftoberfest: October 16

Annual Las Olas Art Fair: October 16-17

Bookbinding Workshop with Joseph Velasquez: October 16

Tina Turner Tribute: October 16

Plunge Into the Arts with Phoenix: October 20 – November 20

New Exhibit - On The Samara's Wing: October 21, 2021 - January 22, 2022

Island Style – Adults-only Science Social: October 21

Cruise Through the Holidays Essentials Fashion Show and Dinner: October 22

Fort Lauderdale Beach Sweep / Edible Food Forest Clean-up: October 23

Love and Laughter Comedy Show and Concert: October 23

Par For the Paws: October 23

Portrait Sculpture Workshop with Leda Almar: October 23

Trick or Trot 5K Run Walk: October 23

Bonnet House: Watercolor Workshop + Forest Bathing: October 23 & 24

Fort Lauderdale International Boat Show: October 27-31

Concerts at the Seminole Hard Rock: October 15, 16, 22, 23, 24 & 27

Pompano Beach Arts Programs: Throughout October


October 2021: Fort Lauderdale Virtual Events

Creativity Exploration - Eric N. Mack: October 9


---
Special: Halloween Events in Fort Lauderdale
---

Masks can be fun again! For Fall 2021, we have a mixed-bag of downright scary to not-so-spooky Halloween-themed events that will keep kids and adults fang-tastically happy throughout the season. Take a look at our curation below:

Fall Festivals & Pumpkin Patches

Haunted Tours
Get ready for a paranormal adventure of your own, as you learn how to hunt ghosts. Join History Fort Lauderdale's 

Haunting on The River

paranormal boot camp on

Oct. 9

for in-depth insight on the tools and processes of ghost hunting.

Get your thrill on as you visit the spookiest drive-thru attraction – 

The Horrorland, Aventura

, open

October 1 through 31st

.

Haunting Art & Celebrations
---
October 2021: In-Person Events in Fort Lauderdale
---


Harry Styles presents Love on Tour 2021: October 8

FLA Live Arena, BB&T Center, 1 Panther Parkway, Sunrise
Catch Watermelon Sugar sensation, Harry Styles live in concert with special guest Jenny Lewis and revisit that summer love this fall.
Casa Del Mare Ristorante, 619 N Fort Lauderdale Beach Blvd, Fort Lauderdale

Celebrating the opening of their Spectacle Room, Bobby Rome will be in the house, entertaining guests with his best Frank Sinatra performance. A must-attend for Sinatra fans and lovers of fresh Italian seafood.
Festival Marketplace, 2900 W Sample Rd, Pompano Beach

Spare a fall Saturday to indulge in a costume contest and perhaps take home a furry friend. The Festival Marketplace is hosting a Halloween-themed adoption event, where you will find an array of cats, dogs, and other small pets eager to join their new homes. There will also be treats and a great photo booth.
Holiday Park, 1150 G. Harold Martin Drive, Fort Lauderdale
A jumbo treat for truck lovers of all ages! Head to Holiday Park for the opportunity to see, climb, and operate one of your favorite trucks. Expect to find fire engines to SWAT and bomb squad vehicles, front loaders to bucket trucks, marine patrol boats to electric carts, and more at this family-friendly event, where truckloads of fun is guaranteed.
City of Hollywood Marina, 700 Polk Street, Hollywood

Grab the opportunity to be part of a whimsical race where the boats are made of cardboard! Bring your creative self to name your team, build a themed vessel, and have your teammates race till the end. Winning team will get bragging rights and the coveted trophy. There will also be food and drink available for purchase.
Undergrounds Coffeehaus, 3020 N Federal Hwy, #5a, Fort Lauderdale

With only 40 allowed in attendance, better grab your tickets soon for this coffee with laughs night. They got a comedian to match your coffee preferences, they say. Like it bold and strong? They have a comedian for that. Prefer a smooth roast? They've got another for that. With an ever-changing mix of acts, this Saturday night Spill the Beans show is sure to leave you in splits.
The Galleria, 2414 East Sunrise Blvd, Fort Lauderdale

Visit the Galleria Mall for a dive into the chronicles of the marine pioneers and companies that contributed to Fort Lauderdale's rise to fame as a yachting city. The exhibit is an extension of the latest permanent installation at History Fort Lauderdale called "From Dugouts to Dream Yachts" and will feature 40 never-before-displayed, oversized images of the pioneers in action.
Esplanade Park, 400 Southwest 2nd Street, Fort Lauderdale

There's no better excuse to grab a cold one than this! Choose to get 5 or unlimited samplings of some of the best craft cocktails and beers in town, then try your favorites in their full size later on at this afternoon event. There will also be plenty of food trucks and great music to enjoy along with your favorite pint.
620 E Las Olas Blvd, Fort Lauderdale

Art season starts early this fall, as Las Olas Boulevard hosts the first Art Fair of 2021. Ranked one of the top 100 art festivals in the country, you can expect to meet and greet the creators of all the works on display. You could also commission a specific piece, learn about the artists' muse, ask questions on techniques, and get your fill of fine art at affordable prices at this two-day fair.
Coral Springs Museum of Art, 2855A Coral Springs Dr, Coral Springs

Join visiting artist Joseph Velasquez (FAU Art Department Chair) as he takes you through the process of bookbinding. Learn a range of techniques from paper folding to thread binding, so you can create and perhaps gift your own handbound books this holiday season. 
Rose & Alfred Miniaci Performing Arts Center, 3100 Ray Ferrero Jr Blvd, Davie 

Tina Turner fans will singing that this high-energy show is "Simple, The Best!" Encouraging audience participation, Simply Tina (the tribute band) will be performing all of the legendary singer's greatest hits LIVE – no lip-syncing, no backing tracks – for a memorable night. 
Broward Center for the Performing Arts, 201 Southwest 5th Ave, Fort Lauderdale

Don't miss 80s Rock Legend Pat Benatar, known for her incredible vocals with unforgettable songs like "We Belong", "Invincible", "Love Is A Battlefield", and "Heartbreaker," and Neil Giraldo live in concert, whose incredible talent as a guitarist, producer and songwriter created the duo that earned multiple platinum and gold albums and four GRAMMY Awards. If that's not enough, they have 80s pop star John Waite joining them. 
Au-Rene Theater at The Broward Center for the Performing Arts, 201 Southwest 5th Ave, Fort Lauderdale

Acclaimed singer, songwriter, guitarist Boz Scaggs brings his signature style of rock, blues and R&B influenced ballads to the Morrison Center stage. 
Plunge Beach Resort, 4660 El Mar Drive, Lauderdale-by-the-Sea

This month-long exhibit will feature Fine Photography by the award-winning conservation photographer Phoenix. The internationally-renowned artist has not only won prestigious awards for her photography but also helped raise awareness about endangered and threatened species and their habitats. It will be an Instagram-able sight to behold!
The Frank Art Gallery, 601 City Center Way, Pembroke Pines

Highly recommended for art and culture enthusiasts! This three-month-long exhibit focuses on artists who explore immigration, diaspora, transnational identity, race and belonging through dramatic metaphors of botany, landscape, and organic materials. Opening night will feature a soul-stirring performance by Haitian musician Inez Barlatier.
Museum of Discovery and Science, 401 SW 2nd St, Fort Lauderdale

While the kids have their Trick and Treat Weekends all month long, adults can head to the Museum of Discovery and Science for a quiet evening full of awe. Experience a rich evening immersing yourself in the spirit of the Polynesian Islands, complete with authentic island entertainment, science shows, music, leis, beverages, and scrumptious bites. 
Fort Lauderdale Woman's Club, 20 South Andrews Avenue, Fort Lauderdale

Get your holiday wardrobe sorted with designs by Essentials Boutique and accessories by Heather Gogola of the Bling Club. This delightful fashion show will also feature a delicious dinner, live entertainment by Liz Sharp, a live raffle, and lots of fun.
300 S Fort Lauderdale Beach Blvd / Snyder Park, 3299 SW 4th Avenue, Fort Lauderdale

Take your pick of volunteer work this third fall weekend. Help keep a beach clean or weed, water, and harvest an urban farm. Whatever you choose, we're positive you'll return with a sense of satisfaction and even perhaps a like-minded friend.
Wonder Paws Pet Rescue, 10500 Taft Street, Pembroke Pines

Tee off for a fun-raising cause at Pembroke Lakes Golf Club! A sponsored golf event, evening banquet, silent auction, and raffle not only make for a great weekend, but also help rescued dogs and cats find medical care, rehabilitation, and ultimately, a new home. The winning "hole in one" gets a chance to take home a Tesla.
Coral Springs Museum of Art, 2855A Coral Springs Dr, Coral Springs 

Ever fancied seeing your drawing/concept modeled into a take-home work of art? Another great workshop by the Coral Springs Museum of Art, this is your chance to join Leda Almar to learn the fine art of sculpting and modeling a figure, head, and bust. The artist will help you develop your figurine from concept to completion. And after learning how to paint and deglaze, you get to take your fired sculpture home the following week.
Markham Park, 16001 West State Road 84, Sunrise

It's time to tie their shoelaces and get the little ones started early on running for a cause. Join this fun kiddie dash, in costume, plus 5K race and stand a chance to win a commemorative medal and t-shirt. All race proceeds will benefit the Paralyzed Veterans of America, Florida Chapter. 
Bonnet House Museum & Gardens, 900 N Birch Rd, Fort Lauderdale

You can count on the Bonnet House Museum to curate amazing events every month. This Fall, the museum helps you capture and celebrate "Tropical Leaves" with a watercolor mini-workshop. Expect to learn advanced techniques such as wet-on-wet painting, glazing, direct painting, and using masking fluid.
On the 24th, you get a unique opportunity to tune out the world and tune into nature with a relaxing Forest Bath. Join Don Oprea in the Hammocks and surrender yourself to the delightful sights and sounds of nature all around, making for one very special fall Sunday.
Multiple boat show locations, Fort Lauderdale

What happens when the 62nd Edition of the most anticipated boat show hits the 'yachting capital of the world'? It brings a nautical paradise to Fort Lauderdale! Catch all the superyacht eye candy you can digest and more at this annual boat show, which is touted to be the "greatest boat show on the seven seas." With 7 different boat show locations, you can be sure to catch the strongest to latest to most gorgeous marine vessels and accessories in the world at this 5-day event.
Broward Center for the Performing Arts, 201 Southwest 5th Ave, Fort Lauderdale

Don't miss Buddy Guy, the greatest living blues artist in the world, Grammy Award-winner and Rock & Roll Hall of Fame inductee, who has defined second-generation Chicago blues as he is joined by the Kenny Wayne Shepherd Band team up for one incredible blues concert.
Hard Rock Hotel & Casino, 1 Seminole Way, Hollywood

Calling all live entertainment lovers! Find out below what's playing at the Seminole Hard Rock this October:
41 NE 1st St, Bailey Contemporary Arts, Pompano Beach

While there's plenty of events to enjoy as part of the Pompano Beach Arts program, here are our top picks taking place at the Bailey Contemporary Arts Center:
---
October 2021: Virtual Events in Fort Lauderdale
---

Educator and mindfulness instructor Lark Keeler will be live on Zoom, helping adults find their sense of expression using art. Inspired by the works of Eric N. Mack, the workshop will focus on the development of creativity and self-expression via art-making and mindfulness. Participants will be encouraged to think out of the "frame" as they pick up watercolors, acrylic paints, needle and embroidery thread, or inks to create custom art on fabrics. All skill levels are welcome.

The All Abilities Series features inclusive, free interactive virtual events for families to enjoy from the comfort of their homes. Join Grazi Gadia, a plastic artist from Brazil and founder of Arts & Hearts, as she leads everyone through an exciting and engaging activity using colors and brushes to express yourself on a canvas or paper. Everyone is welcome, and no prior experience is needed.


---
Where will you be this Halloween? Drop us a comment on Instagram, Facebook, YouTube, or Twitter.


Share your thoughts with us
Sign up now
Get news and updates delivered to your inbox