French Developer Purchases Edgewater, Miami Assemblage for $14.8 Million
May 09, 2022 May 09, 2022
A newly-launched U.S. subsidiary of French developer Groupe City, PR Group Florida purchased a Miami development site as the home of its first U.S. project, spending a total of $14.8 million for the assemblage in the popular Edgewater neighborhood. PR Group plans to build a new luxury residential tower on the site, with a "French touch," but did not disclose whether the development will be condos or rental units. 
PR Group Florida, the newly established U.S. arm of the Paris-based Groupe City Immobilier, recently paid $13.1 million for a parcel located at 423 NW 27th Street in Edgewater that includes a low-rise apartment building and three houses. According to public records, these properties were sold by an entity managed by Octavio Maza, a Miami-based investor, after purchasing the properties at 421, 423, 425 and 427 NE 27th Street for $1.9 million in 2014.



PR Group, which recently set up its new U.S. headquarters at 1111 Lincoln Road, also purchased a duplex adjacent to that site at 434 NE 28th Street for $1.7 million, according to public records,  bringing the firm's total investment to almost $15 million.
Jim Agard, PR Group's owner representative, confirmed that the combined properties amass a total of 31,929 square feet in Miami's booming Edgewater neighborhood, where a construction upsurge of condos and apartment buildings is currently sweeping the neighborhood.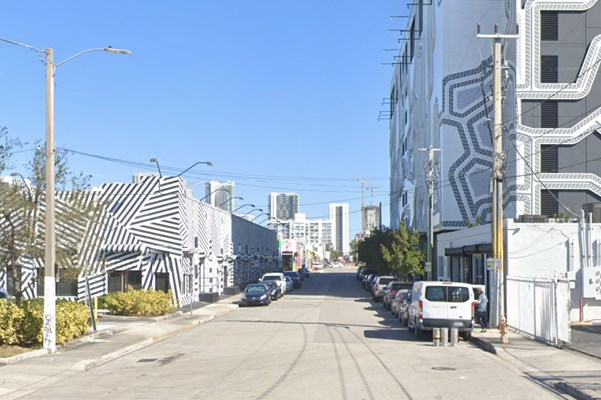 Who is Groupe City Immobilier?
PR Group's parent Groupe City, headed by Christophe Petit and Julien Ridon, is known for its many residential, hospitality, and office developments in France, French Polynesia, Africa, and the Caribbean. According to Agard, the firm developed close to 2,000 residential units in 2021, and plans to build an additional 2,450 in 2022. It's development model allows investors to participate in each project being developed. 
When asked why PR Group selected Miami to invest in its first U.S. project, Agard replied, "They chose Miami because Miami is booming." The firm is also seeking out other opportunities in the South Florida area, but their first U.S. based project will be in Miami.
As a testament to the real estate boom in Miami, and Edgewater in particular, the assemblage was only on the market for one month before PR Group scooped it up, paying the list price.

Development in Edgewater, Miami is Booming
Other firms poised to invest in development sites in Edgewater include Two Roads Development, currently negotiating the purchase of a 191-unit waterfront condo completed in the 1960s known as Biscayne 21, with the goal of redeveloping the site as a three-tower luxury residential property.
Other recent negotiations in the area include the purchase of Metro Edgewater at 430 NE 31st Street, by Colombian developers Grupo Diana and Korner, who secured a construction loan in the amount of $55 million to redevelop the 32-story property which currently houses 279 units. Additionally, the Miami-based Crescent Heights firm secured a $224 million loan to purchase and redevelop Nema Miami, located at 2900 Biscayne Boulevard in Edgewater as a mixed-use residential project. National rental developer Aimco has several projects in development, and Jared Kushner's Kushner Group also has recently purchased lots to development multi-family.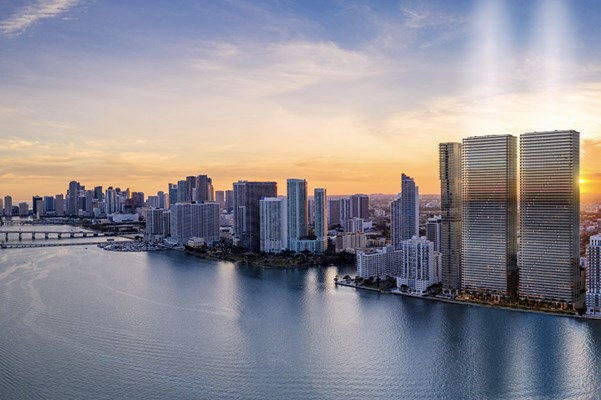 Aria Reserve (Artist Rendering)

Aria Reserve is the latest luxury condo project in development in Edgewater, and will feature two, waterfront towers with expansive units and east and west balconies. Missoni Baia, from the eponymous Italian fashion brand, is the newest luxury condo project to be completed in the area. 





If you are interested in learning more about Edgewater or the available condo or rentals in this centrally located waterfront neighborhood, please reach out to us via chat or email, or call us anytime and we will have a luxury expert help you directly.
Share your thoughts with us
Sign up now
Get news and updates delivered to your inbox