Frost Miami Science Museum Takes Shape
Nov 26, 2014 November 26, 2014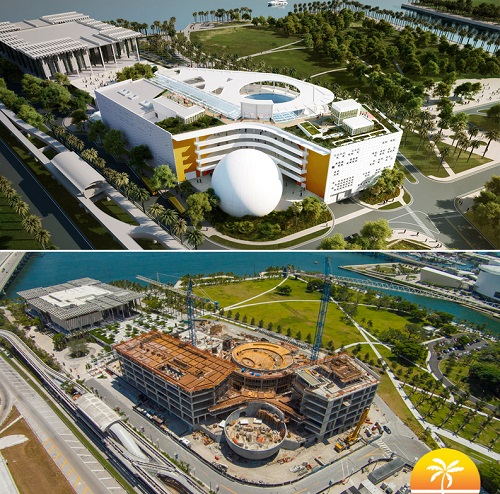 The Patricia and Phillip Frost Museum of Science has reached a few of its construction milestones since it began three years ago.
In early November, the construction crew poured the concrete for the roof deck, and soon plans to enclose the planetarium dome. The dome is estimated to begin before the end of November. In December, contractors hope to begin the Gulf Stream Tank aquarium component of the museum.
Construction is moving along at a desirable pace, so the project is expected to be finished in the Summer of 2016.
The project's budget is $300 million. The county is offering bond money to pay for over half of the project, while $135 million is coming from private funding. $90 million in pledges have already come in from donors.
Source: therealdeal.com
Photo credit: House - therealdeal.com goldenduskphotography.com
Share your thoughts with us
Sign up now
Get news and updates delivered to your inbox