Get Your Game Face On In Little Havana With The Miami Marlins
May 14, 2015 May 14, 2015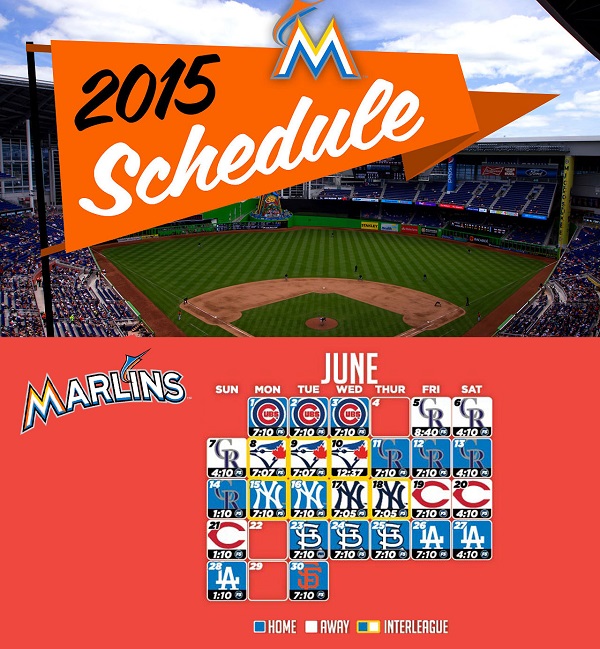 Get ready to put your game on as the Marlins are headed home to battle it out throughout the month of June in Little Havana. Locking horns with the Cubs, Rockies, Yankees, Cardinals, Dodgers and Giants, it's going to be one heck of a season.
To answer the biggest question of 2015 – is a NL Wild Card possible this year – the Marlins will be live in action at the gorgeous Marlins Ballpark. The glamorous new home for the Miami Marlins sits west of Downtown and is known for its size, neomodern architecture and a hint of Miami with its colorful walkways, and deco-influenced wall tiles.
And of course, no ball game experience is complete without great food. The ballpark is home to FanFeast, Burger 305, Papa John's Pizza, Taste of Miami, The Clevelander, Miami Mex, Kosher Korner, Goya Latin Café, Sweet Play, Metro Play, Gluten Free and many more stalls where you can get a delicious fix with the game.
Over the last four seasons, the Marlins have averaged 70 wins, with 62 in 2013 alone. However, it's going to be a fascinating mix of players this year, as even though Giancarlo Stanton and Christian Yelich got eye-popping extensions, there was quite a lot happening during the winter rotation. The Marlins now have Mat Latos, Dan Haren, Dee Gordon, Martin Prado, David Phelps and Ichiro Suzuki part of the team, to be taken seriously in the NL Wild Card race.
With individual game tickets starting as low as $11, here's your chance to catch them live:
Miami Marlins vs. Chicago Cubs – June 1to 3
Miami Marlins vs. Colorado Rockies – June 11 to 14
Miami Marlins vs. New York Yankees – June 15 and 16
Miami Marlins vs. St. Louis Cardinals – June 23 to 25
Miami Marlins vs. Los Angeles Dodgers – June 26 to 28
Miami Marlins vs. San Francisco Giants – June 30
Photo credit: Miami Marlins - miami.marlins.mlb.com
Share your thoughts with us
Sign up now
Get news and updates delivered to your inbox