Goodbye Old Downtown; Hello Worldcenter
Aug 24, 2015 August 24, 2015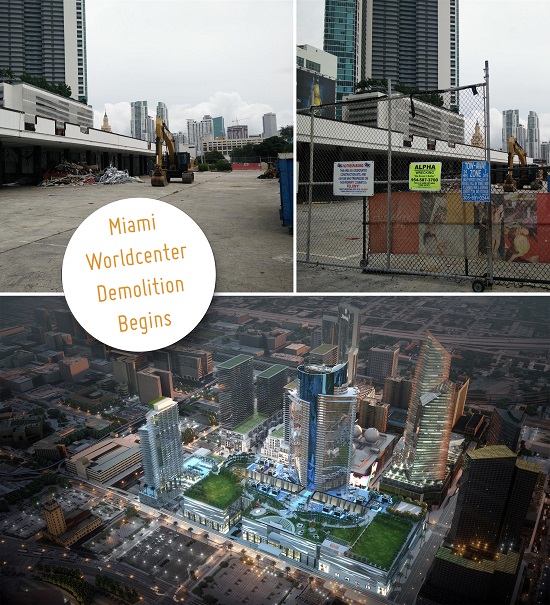 Developers for the Miami Worldcenter megaproject are beginning their demolition work, starting with the groundbreaking coming soon for the project.
Demolition crews began demolishing the former Mekka nightclub in the end of July, and several other buildings on the property are going down as well.
The Mall at Miami Worldcenter, Paramount Condo Tower, and ZOM rental tower will be the first subprojects to come as part of Phase One. Construction with take approximately three years, according to developers.
Dan Kodsi, developer of Paramount, said that there are reservations for about 40% of the units, which is a little over 200 of the 513 units that they have planned. A 50% deposit is required for reservations, and prices average around $700 per square-foot. They are already beginning to convert reservations into contracts as we speak.
Of the 200 units sold, 13% came from China, meaning Chinese buyers purchased around 25 units.
Brokers for Paramount said that there were reservations for 25% of the units in Paramount back in April. If the numbers match up, that means around 80 units have sold in the past three months.
Source: thenextmiami.com
Photo credit: thenextmiami.com
Share your thoughts with us
Sign up now
Get news and updates delivered to your inbox