Heat's Battier Sells Old House, Buys New in Coral Gables
Sep 05, 2013 September 05, 2013
Rumors that Miami Heat player Shane Battier was soon to get the boot from Coach Pat Riley were at an all-time high in June when the small forward/shooter put his Coral Gables house up for sale. But the rumors were quashed when he recently put down $3.22 million on a larger home again in Coral Gables. Recent records show Battier having purchased a 1926 colonial-styled home near the Riviera Country Club.
As for his previous house, it is currently up for sale at a price of $1.9 million for a 4,300 square foot, five-bedroom, six-bathroom residence in Bonita Park. Battier purchased the property in 2012 for $1.6 million. Another interesting note, Battier paid cash for his new digs in order to avoid registering a mortgage.
The property is located at 4320 Santa Maria Street sporting 6,100 of recently renovated living space with five bedrooms and four bathrooms. The abode also offers hurricane windows, an electric generator, wraparound balconies, and a plenty of backyard party space. Not to mention its proximity to the 15th hole at Riviera.
Photos of Shane Battier's house: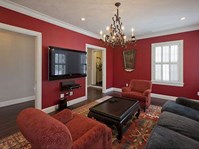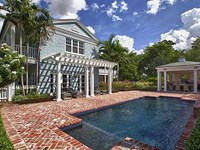 See more pictures here
Share your thoughts with us
Sign up now
Get news and updates delivered to your inbox