Here Are All the Miami Worldcenter Projects Happening Right Now
Jun 10, 2019 June 10, 2019
One of the biggest urban development projects currently under construction in the U.S. is the Miami Worldcenter, a huge, mixed-use facility that is about to change the face of Downtown Miami forever.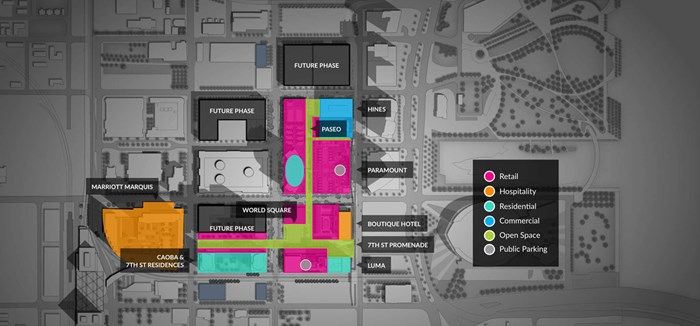 The Miami Worldcenter project site encompasses almost 30 acres, stretching across 10 blocks in the West Park neighborhood of Downtown Miami, one block from Biscayne Boulevard, and adjacent to Edgewater and the Arts & Entertainment District.


Live, Work, and Play at Miami Worldcenter
Miami Worldcenter will be a diverse mix of residential condos, conference and office spaces, rental apartments, and hotel rooms, in addition to some 300,000 square feet designated for retail, restaurant, and entertainment projects.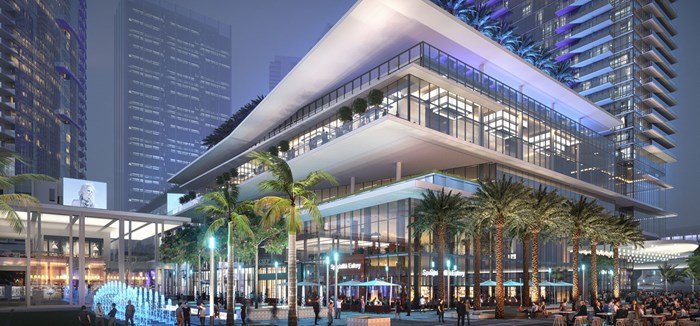 Miami Worldcenter Construction
Miami Worldcenter is aiming for full completion by 2021, but the project is being delivered in phases, some of which have already opened for business, and others that will be ready by the end of 2019.
Construction is now underway on a portion of the retail promenade, along with one of two parking garages that will serve the facility. Meanwhile, the first 50,000 square feet of retail and commercial spaces are nearing completion.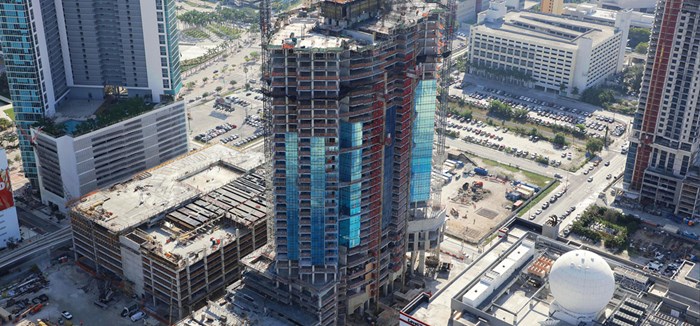 Spearheading the Miami Worldcenter project is Nitin Motwani, developer of Miami Worldcenter Associates, who confirmed, "We have almost 200,000 square feet of world-class retail space now under construction across the site, which reflects the strong feedback we've received from brands from around the world and across South Florida. Traditional retailers, food and beverage, and entertainment concepts see value in having a presence in a well located, well-connected site combining residential, hotel, convention, office and retail uses within a single master-planned development."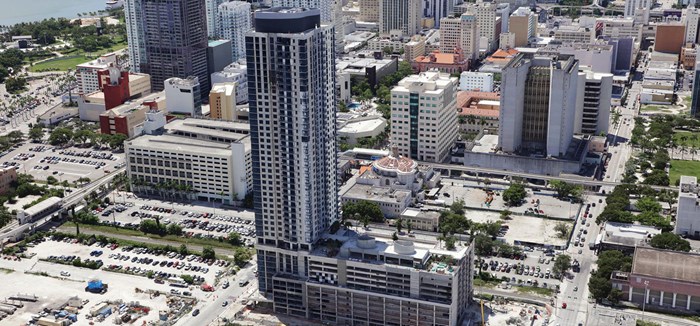 Caoba
Caoba, the first of the project's residential apartment towers has already launched and is happily inhabited by residents. With 444 apartments that range in size from 500 to 1,300 square feet, Caoba defines a new style of urban living that focuses on walkability, access to the arts, community, and convenience. Most units at Caoba are studios and one-bedrooms, and rents run from $1,775 to $4,275.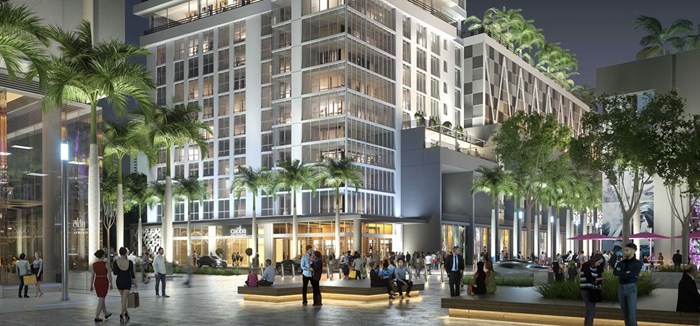 Coaba (entrance) - Photo courtesy of Caoba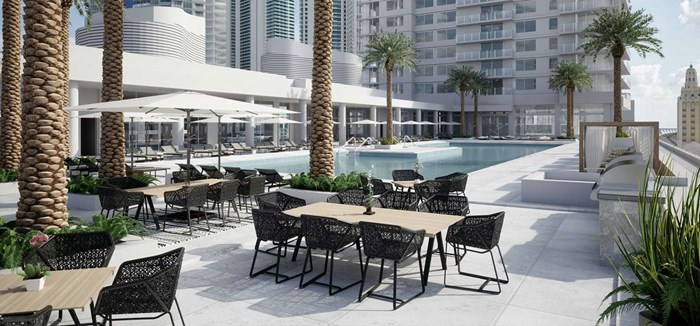 Coaba (Pool area) - Photo courtesy of Caoba


Paramount Miami Worldcenter
Next in line is Paramount Miami Worldcenter, a condo tower that will feature luxury residential units with ample outdoor living areas and lavish views of the water and city skyline, set for completion in June 2019, with over 85% of its units already sold.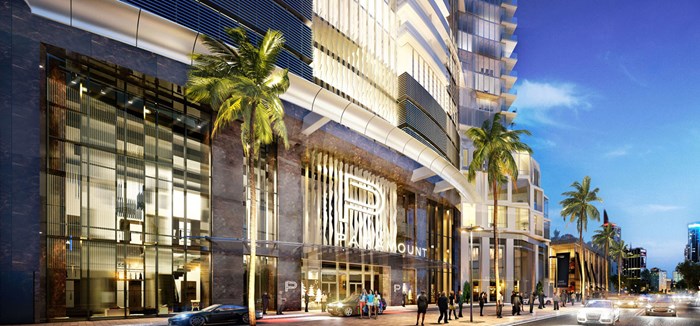 Paramount (Lower level) - Photo courtesy of Paramount


Paramount (Residences: Outdoor living room) - Photo courtesy of Paramount


Luma
Also nearing completion is Luma, a 43-story luxury apartment tower being developed by ZOM and consisting of 434 rental units with floor plans ranging in size from 566 to 1,808 square feet. With no more than 12 units per floor, Luma provides privacy and emphasizes views of Biscayne Bay and the Atlantic Ocean.


CitizenM Hotel
A 348-room hotel tower called CitizenM will offer the utmost luxury hotel experience at affordable rates for visitors to the area. This project will be breaking ground later this year.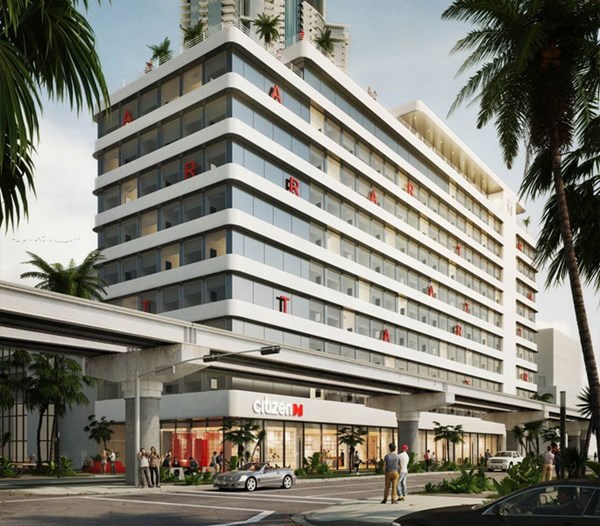 Local Attractions near Miami Worldcenter
In addition to being a world unto itself, Miami Worldcenter is surrounded by some of the most popular local destinations for arts, culture, sports, and entertainment, and served by great public transportation options, nurturing the perfect life/work balance.
The site is within walking distance of Museum Park, home to both the Perez Art Museum Miami and the Frost Museum of Science; the American Airlines Arena, where the city's top concerts and sporting events take place; and the Adrienne Arsht Performing Arts Center and Ziff Opera House.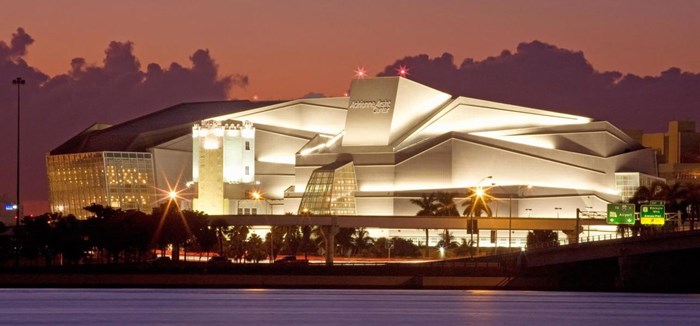 Adrienne Arsht Performing Arts Center


Nearby is Biscayne Boulevard with its diverse eating and shopping options, and the Miami-Dade College Wolfson Campus, with its cultural and academic offerings.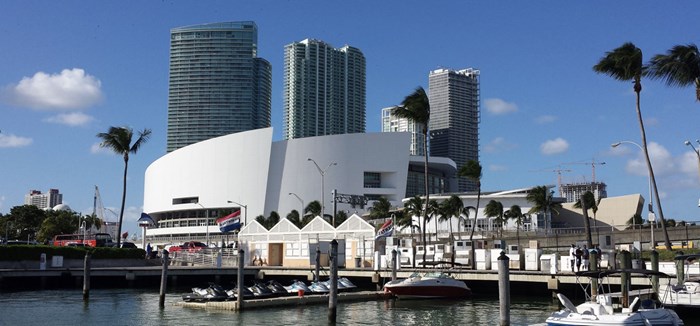 American Airlines Arena - Photo credit: Jenni Konrad


The new Brightline/Virgin Trains' Miami Central station is about to liven up the entire scene in Downtown, contributing to the development of a fresh, walkable, urban lifestyle that will be unlike anything Miami has ever known before.
Share your thoughts with us
Sign up now
Get news and updates delivered to your inbox