Historic Lincoln Road Store Is Going through Renovations
Feb 06, 2015 February 06, 2015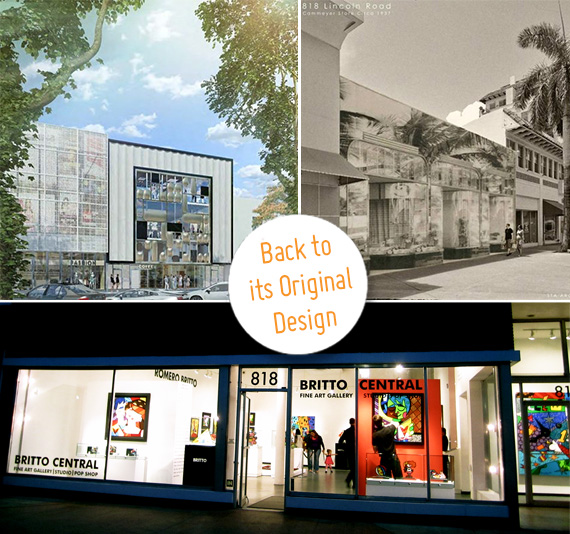 The old storefront of artist Romero Britto on Lincoln Road is getting a facelift, which will reflect the style it had back in 1935.
The original design, which was created by Russell Pancoast, was a shiny black stonework called Vitrolite. Vitrolite consists of colored glass that is no longer in production, along with chrome detailing, and brightened glass display windows. The ones in charge of the renovation of the artist's store, STA Architecture Group, will attempt to remake the Vitrolite design.
The new design will now include a three-level retail structure and will be set back from Lincoln Road in order to preserve its historic value, while also being a new design. Even though it is hinted that Britto will live there, no one is really sure whether or not he will remain a tennant.
Source: therealdeal.com
Photo credit: Store - therealdeal.com
Share your thoughts with us
Sign up now
Get news and updates delivered to your inbox