Homeowners Insurance – What You Need for Your Miami Condo
Sep 21, 2018 September 21, 2018
Homeowner's insurance seems to be quite a tricky subject for lots of condo owners in Miami. As in, whether it's mandatory or not? How much will the condo association's insurance plan cover? What is considered the condo owner's personal responsibility, etc.?
To simplify things, we've put together answers to some of the most frequently asked questions about condo homeowner's insurance or HO6 in Miami, Florida. We also have Carla D'Andre, aka Mz. Risk, co-founder of D'Andre Insurance Group, and a licensed Florida Insurance Agent, helping us with some key questions below.
Note: As the writer of this blog, I am a real estate agent -- not a licensed insurance agent -- writing this blog about general considerations regarding condo insurance based on my experiences. Also, Mz. Risk answered questions we asked of her and gave us some general pointers, and thus her advice here cannot be considered complete, unless she knows your specific personal situation. This blog may help you consider some key questions to ask when you do ultimately interface with a licensed insurance agent or broker regarding your insurance. Only a licensed insurance agent can legally give you specific advice about your insurance coverage options, costs, risks, etc, and this blog should not be considered comprehensive advice on the right kinds of condo insurance to buy.

Condo Associations Master Insurance Policy – What is and is not covered?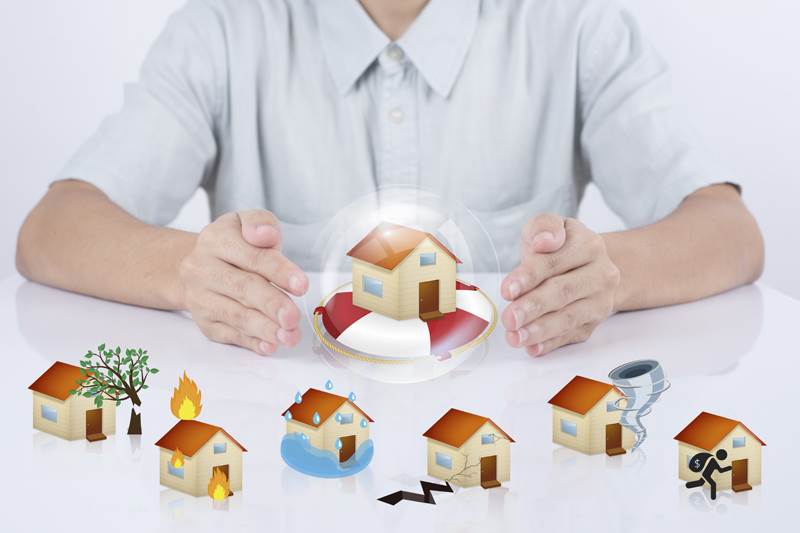 Section 718.111(11) of the Florida Statutes makes it mandatory for all condominium associations to obtain and carry insurance for all their condo property, barring certain exclusions. This insurance is known as the Master Insurance Policy. The cost of this policy is paid for by all condo owners as part of their recurring condo association fees.
What's covered by your condo association's master insurance?
The master insurance plan will generally cover the built-up land, exterior of the building and condo, common areas, shared amenities, and even unit balconies in most cases.
This policy covers originally constructed condo property, along with its replacements, alterations and additions.
The cover should also have adequate hazard (i.e. wind aka hurricane, flood, etc) insurance (to be determined every 36 months) based on replacement costs.
To be certain what is and is not covered, always ask for a copy of the master insurance policy and review it or have a licensed professional review it
What's not covered by a condo association's insurance?
The Statute specifically removes the following from the cover of the condo association's master insurance policy:
All personal property within your unit or limited common elements;
Interiors of your unit, including, but not limited to, floor, wall and ceiling coverings, electrical fixtures, appliances, water heaters, water filters, built-in cabinets and countertops, window treatments inclusive of curtains, drapes, blinds, hardware, etc.;
Replacements of any of the above mentioned within the boundaries of your unit.
Your personal liability towards others.
So, basically, whatever is left out of the master insurance plan and falls within your unit walls, along with your personal liability, becomes your responsibility to insure.

Is it mandatory to buy a condo homeowners insurance in Miami?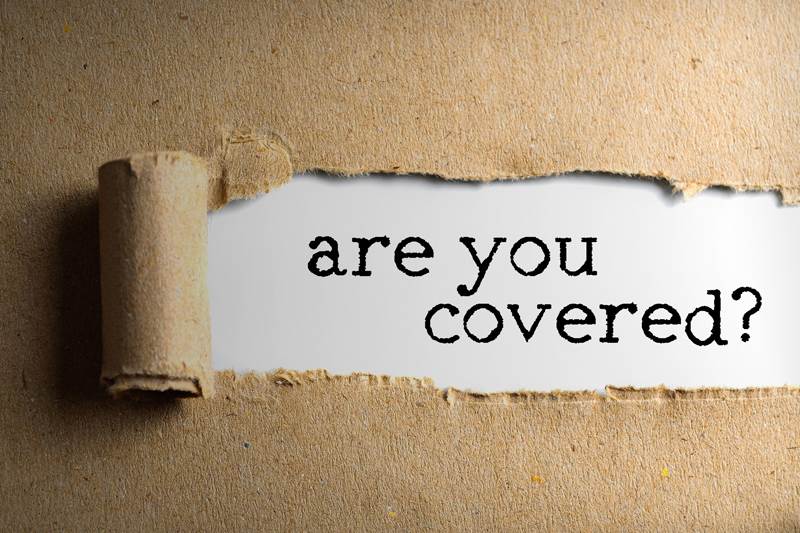 There was a time when the State law of Florida mandated owners to have a personal insurance plan (or HO6) for their condos, but not anymore. However, your condo association and/or lender can still make it mandatory for you to carry a minimum insurance cover for your unit. You should refer to the 'declaration' of your association for details on the kind of coverage you are required to have and items left to your responsibility. Also, if you are buying a condo with a loan, your lender will almost surely require you to have an HO6 insurance policy, and they will likely require you to give them evidence of insurance based on their specific requirements.
Furthermore, since you are responsible for the damage to and replacement of any personal property within the walls of your unit, including any personal liability, it would make sense to financially protect yourself with the right homeowner's insurance cover in case something catastrophic was to happen.

Condo Insurance in Miami – The HO6 Explained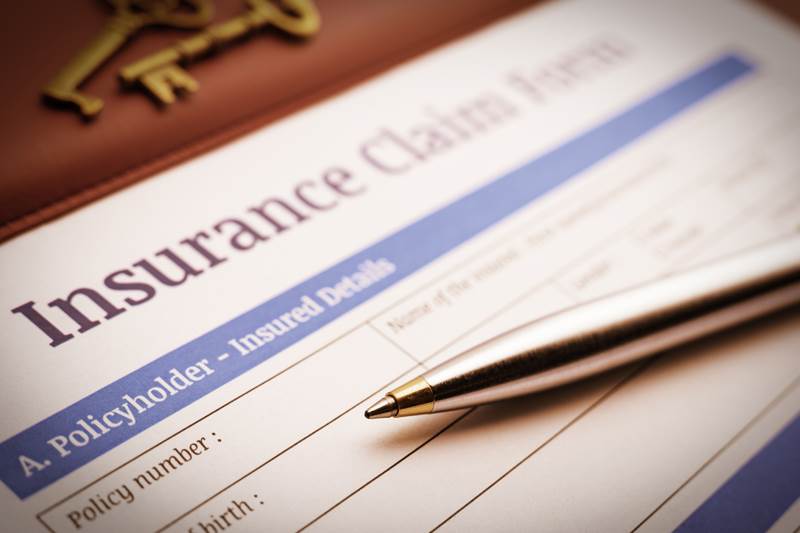 The HO6 is a homeowner's insurance policy form for condos. It operates just like any other homeowner's insurance cover, except it mostly is a "walls-in" cover with a few extras and liability coverage. As is, it covers only limited aspects of damage to the building outside your condo walls. Mz Risk says, "The liability should follow you anywhere with no deductible and up to the purchased limit. That is, drop luggage on a fellow passenger in an airplane, who now needs surgery – you are defended and insured from the negligence suit. Ride your horse in the park and ruin a fence – the alleged negligence and suit is covered. Have your friend's granny over who slips and breaks a hip at your party, in your home – the suit , medical costs and other damages are covered."
What kind of coverage does an HO6 (condo homeowners insurance) provide?
Your HO6 insurance policy will be customized to suit your needs and risk profile, however, most condo insurance policies come with the following options:
Dwelling Coverage - This will cover damage to all items permanently fixed within your condo, but not covered by the master insurance. This would include walls, flooring, countertops, air conditioning, plumbing, electrical wiring and more. It can also be made to cover any alterations or improvements to your condo.
Personal Property Coverage – This will cover all your unit contents or personal belongings including furniture, rugs, sporting goods, clothing, electronics, equipment such as refrigerator, dishwasher, washer/dryer, stove/oven and more. You will receive reimbursement if any such items are destroyed, damaged or stolen. However, the key thing to consider here is to whether get a policy that covers the replacement cost vs actual cash value. Skip below for the difference between actual cash value and replacement cost coverage. Mz Risk says, "Also, higher end items in sporting equipment, china, silver, watches, guns, artwork, and the like, will be sublimited and many people buy a 'Floater or Collectable' policy to list specific amounts or a "blanket limit" on such items. It has no or a low deductible."
Loss of Use Coverage – This will cover your expenses for food, lodging, etc. in the event your condo is so badly damaged that it cannot be inhabited for a certain period at the time of claim. "Loss of Use can also be used as Loss of Rental Income", advises Mz. Risk, "but the insurer needs to be informed that you will not be occupying the premises and renting them. In such a case, if the tenant must move out, due to damage which make the condo uninhabitable, this coverage will replace the loss of rental income up to the limit and above the deductible."
Personal Liability Coverage – This helps you pay for defense costs, medical costs and damages in case someone sues you for injury in your property. For instance, if an acquaintance slips and fractures a bone in your condo, this will help cover costs in the event he/she decides to sue. Mz. Risk adds, "you should also have defense and liability coverage in case a leak in your plumbing finds its way out to a neighbor's wall and ruins an expensive painting", this will then help pay for damages.
Medical Costs Coverage - This helps you pay the medical costs of an injured person without a suit. Coverage usually ranges from around $1,000 to $50,000. Mz Risk says, "It is a good will in a way and normally addresses the deductible of the person's healthcare plan."
Loss Assessment Coverage – This comes in handy when damage to or within common areas (partly considered the condo owner's responsibility) exceeds the master insurance coverage. For instance, the master insurance policy for your building provides a $500,000 property damage limit. But, a terrible storm rakes in $750,000 in damages. If you live in a 100-unit building, you and your fellow condo owners will have to pitch in $2,500 each to cover the claim. According to Florida law, your condo insurance policy must include a minimum of $2000 as loss assessment coverage.
Optional Flood Coverage – Since regular condo insurance does not cover damages related to floods, or for that matter, earthquakes and sinkholes, you may want to ask your insurance provider whether they recommend additional coverage for the same.
Optional Vacant Condo Coverage – If you intend to be away from your condo for at least 30 days at a time, you should consider adding vacant condo insurance. While this will increase costs, it will financially protect you from any loss by theft or peril while you were away. Mz Risk adds, "Insurance companies rate condos based on use and occupancy. A primary residence is rated differently than a seasonal residence or an unoccupied residence or a vacant residence. Your insurer needs to know the status to properly rate and insure your asset, including if it changes in the course of the policy year."
Additional coverage for landlords renting out their Miami condo
Landlord furnishings coverage – This covers all the furniture/items available to the renter as part of the condo.
Loss of rents coverage – Similar to loss of use mentioned above, this helps recover any loss of rent due to your condo being uninhabitable during the period of claim.
Personal injury coverage – This is coverage against economic loss of someone without actually causing property damage or bodily injury. This will help protect you against libel, slander or wrongful eviction claims in case you run into an exceptionally nasty renter.
Animal liability coverage – This will come in handy for those who have tenants with pets. Check to see if your policy covers pets, on premises or elsewhere and has any exclusions to breeds or types of animals.
Additional coverage for High Net Worth Individuals
Collectables Floater – Mz. Risk recommends adding a Collectables or Personal Articles floater for high net worth individuals or collectors. This provides coverage for the appraised or agreed value of fine art, jewelry, furs, guns, high valued bikes, fishing equipment and the like, worldwide, she says. Such items are excluded or severely sublimated in the homeowner policy.
Travel Insurance – Mz. Risk suggests "travel insurance on a per trip or annual basis for frequent flyers". This should cover costs related to "trip cancellation, trip interruption, baggage delay, airline change fee, foreign medical, emergency medical evacuation, accidental death and more", she advises.
Kidnap and Ransom Coverage – While not specifically a condo-related converage, Mz. Risk says that "since the U.S. does not pay ransom for Americans and geo-political risk is real". She says it is highly recommended to have an additional kidnap and ransom cover "depending on where you are going".
Boats and Yachts – Boat lovers should know that an insurance policy needs to be purchased to insure the hull and liability exposures. A personal liability policy can sit excess of this if it is disclosed.

Things to Consider When Purchasing An HO6

Deductibles
A deductible is the amount of loss to be paid by the policyholder (you) before insurance can kick in. Deductibles can be of a fixed dollar amount or calculated as a percentage. So, for instance, if you choose to keep a $1,000 deductible, you will first need to pay that amount out of your pocket before the property claim can be settled.
While a higher deductible lowers your initial payment, it will affect your net recoverable amount when you settle a claim. Also, while some deductibles are optional (called "All Other Perils" deductibles, like peril of fire), some can be compulsory. Mz. Risk adds "windstorm has a higher deductible", and the percentage amounts are dictated by law in Florida. According to a spokeswoman for the state's Office of Insurance Regulation, the typical homeowners policy in Florida has a 2% hurricane deductible, and the average insured value is $250,000. This means the average Floridian needs to pay $5,000 to cover the deductible for this peril, following an insured event. Such a large amount can be a problem for some at a time when they may have lost everything. When deductibles are calculated as a percentage deductible, determine what fixed number they are calculated against. As an example, if you have a $100,000 Coverage A (interior dwelling value); and a $10,000 Contents value, if a 2% Hurricane peril is calculated against the dwelling value of $100,000, that is a $2,000 deductible. If it is calculated against the Contents Value, it is $200 and if it is calculated against the "Combined Value" of Dwelling and Contents, it would be the larger yet. It is best to discuss these terms with your insurance agent, before you sign the dotted line.
Actual Cash Vs. Replacement Cost
A common error made by most condo owners is that they end up with an HO6 insurance policy that will reimburse only the actual cash value or ACV of their belongings. Actual cash value covers replacement costs minus depreciation (decrease in value) for time, condition, etc. On the other hand, replacement cost value covers the amount it would take to replace such an item at the time of claim.
"Having ACV for contents in lieu of replacement cost coverage will impair the full replacement value of your things as depreciation is applied", warns Mz. Risk. For instance, if your favorite MacBook Pro cost around two grand today, 2 years down the line it will be worth only a few hundred bucks. So, under an actual cash value cover you will only get a couple hundred bucks to replace your laptop considering the depreciation in the value of technology. On getting an ACV coverage, Mz. Risk adds "of course, you pay less premium, so you get what you pay for. Also, some insurance companies offer Replacement Cost Coverage and then impose a sublimit on each item. So you don't really get a 'repair or replace value" unless it is under the declared sublimit. Again, the policy governs and you need to know what you purchased."
Special Perils
Another commonly overlooked point is to switch your policy from "named perils" to "all risks" unless excluded. This helps cover for more losses, such as water damage to the walls and ceiling from roof leaks. It also broadens the net for Loss Assessment Coverage from "named perils" to "special perils" and other losses subject to the master policy deductibles.
Buying the Right Limit
Mz. Risk emphasizes that having the right limits under your policy is key. She adds, "there have been many cases of people who had a low liability limit that simply did not cover their defense and settlements loss". Same goes for contents coverage, dwelling coverage, etc. "There is a clause called Co Insurance in many policies. In addition to the AOP Deductible and Hurricane percentage deductible, if you are underinsured, you might be surprised to learn that they are a "co-insurer" on their interior unit property coverage. Meaning you will receive less money that you expected because you are underinsured," Mz. Risk adds.

Who can help?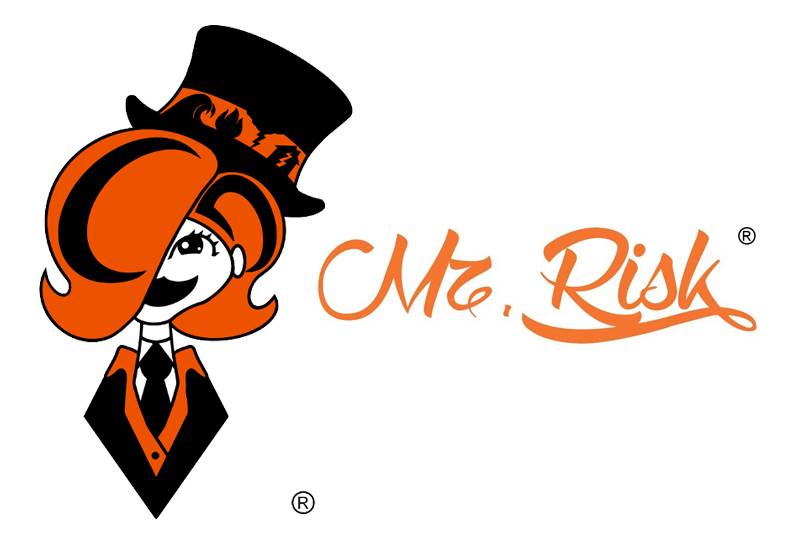 Mz. Risk AKA Carla D'Andre, of D'Andre Insurance Services, LLC Miami FL is a licensed insurance professional who has helped many remove risks from their life through the procurement of insurance policies. You can reach out to Mz. Risk via Twitter, LinkedIn, Facebook or YouTube or visit her website here.
Or, if you simply need to figure out the average condo insurance rate in your zip code, click here. And, click here for a comparison of condo insurance quotes available in your zip code.
Share your thoughts with us
Sign up now
Get news and updates delivered to your inbox