How and When to Fire a Real Estate Agent
Mar 06, 2019 March 06, 2019
One of the most important factors to consider when selling your home is the real estate agent that you hire to sell the house for you, as this person needs to be knowledgeable, dependable, easy to work with, and experienced in achieving successful sales that fulfill the seller's goals.
Sadly, many people hire a real estate agent based on factors that aren't always the smartest. Perhaps the realtor is a friend of your parents, they helped your neighbor buy their home, or they play soccer on weekends with your brother. But the reality is that not all realtors possess the same skill sets. A real estate agent that focuses on representing buyers will certainly possess a different set of skills from one whose primary focus is selling homes and making money for the seller. An agent that works with luxury single-family residences may not have much experience in selling condominium apartments and vice versa.
So it's important to take the time to interview any agent that you plan to work with and make an informed decision. My article Why Hiring a Top Producer Realtor Makes a Huge Difference is specifically written to help sellers hire an appropriate agent to help them make the most possible profit from the sale of their home, while also avoiding unnecessary headaches and obstacles throughout the process. To help you formulate the specific questions you need to ask a potential realtor before hiring them, check out my 13 Top Questions to Ask a Realtor Before You Hire Them.


Signs of a Bad Real Estate Agent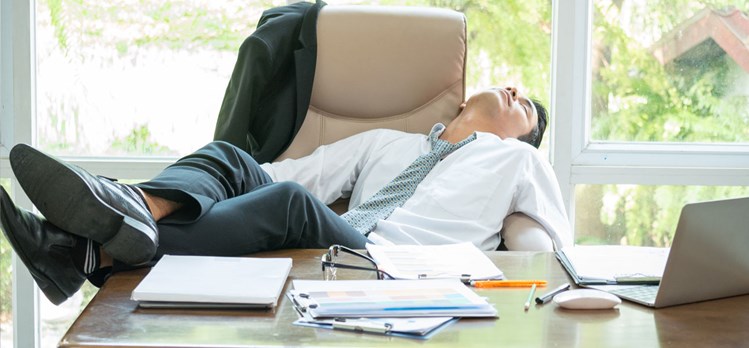 Some of the most common complaints that home sellers have of realtors have to do with either the agent's lack of effort, or their lack of skill, and in many cases, a combination of both. Below are the most common complaints and the best ways to deal with these problems once you've hired the agent.

Poor Communication
Poor communication, or the inability to touch base with the realtor regularly, is by and large the most common reason for dissatisfaction among home sellers when working with agents. It goes without saying that good communication is essential to any healthy and productive relationship. And it's natural for a person selling their most valuable asset to want to be kept in the loop about what is happening with the sale of their home. If your agent refuses to return text messages, emails or phone calls, keep tabs on every time that it happens. If you need to renegotiate the contract, you may be able to use this evidence to support your claim.

Lack of Skill
You may notice once you've been working with a realtor for a few weeks that they really don't have the skills you need to make a profitable sale. Perhaps they don't know how to price the property correctly and have inflated the price, a costly mistake that may be driving away potential buyers and putting you in the position of having to bring down the price on your property, which then sheds an unfavorable light on the property. Or they simply may not have the right negotiation skills to close a sale to your benefit. In any case, once you realize that the agent simply isn't up to par as a professional, you may hope for the best in negotiating your way out of the contract, or your only other option may be to wait for the contract to expire and do a better job of interviewing the next agent.

Insufficient Marketing
Marketing is one of the services that the realtor must provide to the home seller, and if you can find evidence of lack of marketing or marketing that is significantly sub-par, you may be able to negotiate your way out of the contract for lack of compliance on the agent's part. The typical marketing plan should include, at a bare minimum, the Multiple Listing Service (MLS) as well as online listings on a website, perhaps hosting one or two open house events, or an hosting an open house just for agents, depending on what you've agreed to. But a marketing plan giving you the biggest likely success will include more creative home marketing ideas. If all of the services listed in the agreement don't happen, you may be justified in terminating the contract and seeking someone else to sell your home, or you may decide to simply let the contract expire.

Lack of Professionalism
The term "lack of professionalism" may include lack of dependability, and such things as not showing up for scheduled activities such as the home inspection, or showing up for work under the influence of alcohol or another substance, or failing to maintain a professional appearance. It may take any form of behavior commonly interpreted as "nonprofessional" such as blatant misrepresentation or lying, not responding to client communication, not following through with agreed commitments and activities, not informing themselves properly as to specialized transactions such as the requirements of a short sale, or violating the real estate code of ethics in any way.


The Challenges of Firing A Realtor



When you hire a real estate agent, you enter into a contract that binds you to that real estate agent, in which you and the realtor agree to specific terms. These terms often include a guarantee of exclusivity that binds you to you use the contracted realtor exclusively to sell your home.
In exceptionally lucky instances, you may enter into a contract that lets you extricate yourself from the agreement should you become dissatisfied with the realtor's services; however, the majority of contracts do not typically offer such a provision. That means that in order to fire your realtor you will need to negotiate with them and convince them to release you from the contract, or you may have to show up in court and bear the burden of proving that the agent is not upholding their end of the contract. In many cases, the seller may have no choice but to let the contract expire before moving on.
Sometimes, even if you've done all your due diligence and vetted your real estate agent carefully, somewhere along the way you may end up feeling dissatisfied with the agreement or covenant that you've made with them. For one reason or another, you arrive at the decision that you need to fire your real estate agent and hire someone else to do the job.
So, how do you go about doing this? What are the legalities involved in firing a real estate agent once you've signed a legally binding contract? 
If your agent has invested a lot of time and money listing and marketing your property, or if they just happen to be the type to stir up drama, you could potentially run into some legal resistance when you try to wiggle out of the contract. While there are no absolutes insofar as how things will normally play out, in some cases, you may be able to resolve the issue via simple negotiation. In other cases it may be best to just let the contract expire and hope for a better experience with the next realtor.

Termination Fees
If the listing contract that you signed includes termination fees, you will be legally obligated to pay those fees if you choose to terminate the contract before it legally expires. Termination fees may vary, and you should be fully aware of what exactly you have agreed to in the contract. It is also worth noting for future reference that you may consider only signing a listing agreement if it waives all termination fees.

Protection Periods
Another key factor that may affect the termination of your contract is the fact that many listing agreements include a period of protection for the agent, during which time you as the seller will owe the realtor a commission if you sell your home to a buyer who first viewed the property during the contract period while it was listed for sale with the agent.
As an agent I can attest to the fact that these protection periods are necessary to protect agents from the possibility of sellers making a deal with a buyer to sell the home "on the side" and bypass the realtor's commission. Obviously it would be an illegal breach of contract to tell a potential buyer to come to back in a few weeks so you can fire your realtor and avoid paying their commission. This means that you will be legally responsible for paying the agent's commission from any sale that takes place during the protection period, even if you sell the home on your own during that period.


What are Your Options if You Want to Fire Your Realtor?




Negotiate
As is the case when working with any professional, the considerate and correct approach to confronting a situation in which you are unhappy with the professional services being rendered, is to sit down with the individual and present your case thoroughly and thoughtfully, suggesting any changes that you would like to have happen in order to avoid cancelling the contract.
To begin with, make sure that your position is reasonable and that you are not making requests or demands that may detract from the agent's ability to perform his or her work properly. For example, make sure that you are not asking them to do things that are not actually effective, such as insisting on having frequent open houses that in fact don't draw the right kind of buyers. Or perhaps you've pressured the agent to list the home at a price higher than their recommended price. You must also make sure that you're holding up your end of the bargain, such as making sure that you make the home available for showings when the realtor schedules them.
In many cases, if the agent is a true professional, they will be willing to come to the table and make any necessary negotiations and improvements in order to save both the client and their reputation. But what can you do if the agent refuses to cooperate and resists any negotiation?

Speak to their Broker
Once you've tried unsuccessfully to negotiate with your agent about either releasing you from the contract, or a making a commitment to meeting your demands, your next option would be to speak to the owner or manager of their company, or their immediate supervisor. It's best if you have a documented case against the agent, where you've noted the details, dates, and times of incidents that have caused you to file a complaint against them.
In many cases, the owner or manager may recommend that you work with a different agent in their firm; however, if you have already interviewed another agent in another firm that you'd like to work with, you'll need to clarify that you do not want to continue working with their company. While it does not make much sense from the agency's point of view to force any client to remain locked into a real estate contract that they no longer desire, you may run into a stubborn manager who insists on holding you to the contract. If that is the case, your only option may be to let the contract expire and work with a new agent once the protection period has passed. In many cases, the protection period may be terminated automatically once you sign a listing contract with a new real estate agent.
As a last resort, you can simply breach the contract if you feel it would truly be in your best interest; however, since this option may lead to a lawsuit in which you stand to lose some money, it is probably not the most recommendable option.


---

This information for those seeking to sell a home is provided by Sepehr Niakan, a top performing real estate agent working in the South Florida real estate market, including Midtown, Edgewater, Design District, Downtown Miami, Brickell, Coconut Grove, Upper East Side, Miami Beach, Miami Shores, and other areas in the greater Miami area.
Share your thoughts with us
Sign up now
Get news and updates delivered to your inbox