How Long Will it Take to Sell My Condo?
Mar 22, 2021 March 22, 2021
Whether this is the first time selling your condo or you've done it before, a common question we hear a lot is "How long will it take to sell my condo?" While there's no set way to predict when a condo will sell, there are plenty of things you CAN DO to help sell it faster. 
From setting the right price to using the best-in-class marketing tools and preparing your home to pique buyer interest, we've compiled a list of tips based on our years of selling experience to help turn the spotlight on your condo and get it sold faster. 
But, before we get into what you can do, let's take a look at what's possibly holding back buyers:

Why Isn't My Condo Selling?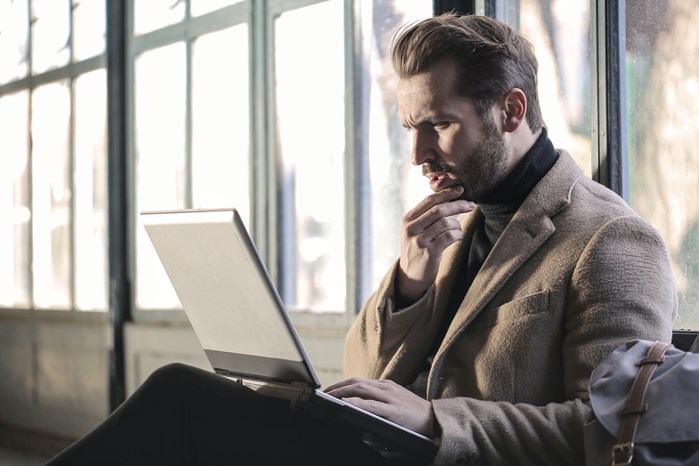 Selling a condo is a process. Simply putting your home on the market and hoping that the right buyers will find it doesn't work. If your condo is already listed on the market and you haven't had any success with buyers, below are a key questions you should ask yourself to identify your selling challenge:
Is your condo in top shape?

If you've had a couple of showings and zero responses, it's time to do a health check on your condo. Look at the overall condition of your condo, paint, fix anything that's broken and make sure to tidy up before showings. If you need help with painting tips, don't miss

this article

. 

Is your condo staged to sell?

Your condo is your ideal home but it may not fit someone else's vision of the perfect home. Getting a professional to stage your condo not only improves its visual appeal, but also immediately widens your buyer-range.

Is your price too high?

An overpriced unit is one of the most common reasons for buyers to be put off. Making sure your condo is well-priced with the market will instantly improve its chances with buyers. How do you do this? The easiest way to assess the best price for your condo is to have a real estate agent prepare a comparative market analysis for you so you can see what recent sales have been for units like yours, and what current units are being priced at.

Are your photos good?

First impressions matter, and this holds true for real estate as well. Hire a professional or do it yourself, either way make sure your photos are professional-quality and capture the best aspects of your condo. These

photography tips

to market your condo will help.

Can buyers see your condo's highlights at a glance?

With everyone pressed for time, make sure you've highlighted your condo's best features so they stand out to buyers immediately. Direct water views, near the beach, close to a park, recently remodeled, designer interiors, extra high ceilings, outstanding amenities, near great restaurants, etc. are just some examples that are known to grab buyer attention.

Does your condo have any shortcomings and have you addressed them?

Not all condos are built the same. Some are located on the shaded side of a waterfront building, some lack the views, some have a small kitchen, some are outright fixer-uppers – regardless of the issue, you should address it upfront and either offer a solution or market it in a way to attract the right set of buyers. For specific tips on how to market condos with challenging features, check

this article

. 

How many days has your condo been on the market?

If your condo has been listed for more than 45 days, it will have buyers asking "what's wrong with it?" and moving on. So, before you step up your home selling game, we highly recommend reading the tips below to help prepare your condo (and yourself) for quicker success.

Have you asked a professional's opinion?

If you think you've done everything right and can't seem to put a finger on what's wrong, it's best to let a professional guide you. With experience on their side, a professional real estate agent will not only be able to spot your problem area, but also offer ready solutions to help fix it and get you the best price for your condo.

How to Sell Your Condo Fast
Like we mentioned above, even though there's no set answer to how long it will take to sell your condo, there are ways to significantly reduce the time it takes to attract suitable buyers and speed up the sale. Mentioned below are the top three factors that typically direct how quickly (or slowly) your condo sells:

Price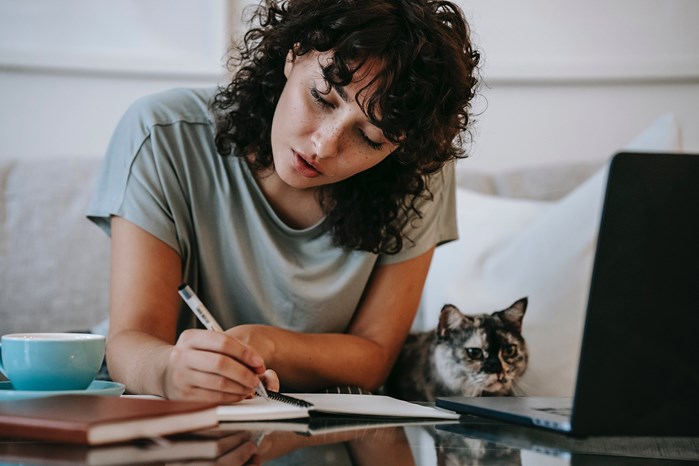 Understanding current market value will help you set an appropriate price. Photo by 

Sam Lion

 from 

Pexels

Pricing plays a major role in getting your condo sold. If you've priced it too high, you could end up with no offers and simply increase your unit's days on market. On the other hand, even if you do find a buyer (at this high price), you could have issues when it's time for the appraisal, as the lender could decline the loan.
So, pricing your condo right in the first place is your best bet. Here are a few tips to help you set an appropriate price:
Research and Comps.

Find out the recent sales price for comparable condos in your building or area and make sure your price is not too far off. Discuss with your realtor how they see your condo's price within the current market.

Mark up for value-additions and vice-versa.

After you get a good idea of the going market rate for comparable condos, consider all the extras your unit offers such as views, corner location, kitchen upgrades, etc. On the other hand, also remember to compensate the buyer for any shortcomings/problems with your unit. Again, working with a real estate professional will help you greatly to understand how to add value to your unit and what buyers are willing to pay extra for.

Be flexible.

Be open to considering offers that are a bit lower than your asking price, especially if they are all cash, hold a pre-approval letter from a reputable lender, or are willing to agree to all your terms of the sale. Also, remember that sometimes there are other factors that might help make a sale, such as buyer timing, do they need additional time to move, etc? 

Condition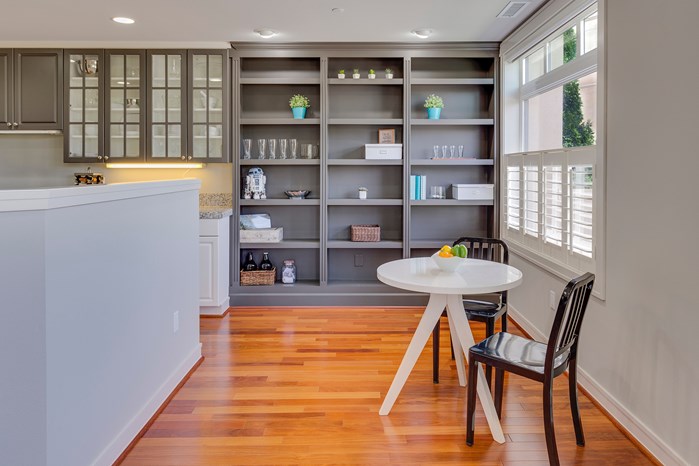 Decluttering and organizing a room before taking photos goes a long way. Photo by Francesca Tosolini on Unsplash

Clearly, there are certain elements that make a condo more "sellable" than others. Buyers will not only be evaluating your home for its visual appeal, but also its physical health. If you have any serious issues with your unit (prior or visible mold, burnt out light bulbs or electrical issues, etc), you can expect to lose time or money for each flaw that a buyer finds. Because of this, we don't recommend selling any home "as is." Even a slight improvement in the condition of your condo can sometimes add thousands of dollars to its value.
Here is a step-by-step guide to level of improvements you can choose to make to your condo, going from simply organized to completely staged, that will help speed up your time to sell:
Organize.

De-clutter and keep most things out of sight before your photoshoot or showings begin. Clearing up counters, living areas, walk-in closets, and bedside tables not only opens up valuable space for buyers to visualize their next home, but also makes your home look bigger and brighter.

Clean up and deodorize.

The cleaner your condo, the better the chances of selling it. And we're not just talking surfaces, but rather deep cleaning such as getting the grout, scrubbing the appliances, and cleaning the baseboards. Also, we cannot emphasize deodorizing enough, or having a pleasant scent in the house. That freshly baked apple pie story holds some truth.

Fix.

This one's quite simple, fix anything and everything that's broken or needs repairs. From leaky faucets to faulty light bulbs and everything in between, make sure your buyers get a home that's in top shape.

Paint.

A fresh coat of paint is a simpler and quicker way of brightening up your interiors and making them look brand-new without blowing your budget on a full-scale renovation.

Faux-renovate.

Simple décor changes such as getting new cabinet fronts, bath fixtures, mood lighting for the living room, and refreshing other surfaces can give your condo the facelift it needs on a budget.

Renovate.

You could go all out on renovations for a big payback. Upgrades to an outdated kitchen, dull bathroom, or even changing your flooring from carpet to hardwood or tile can offer big returns in a competitive condo market. If you're on a budget and can't decide which renovations and fixes will give you the best return, read about the

renovations tips that add the most value

.

What about Home Staging?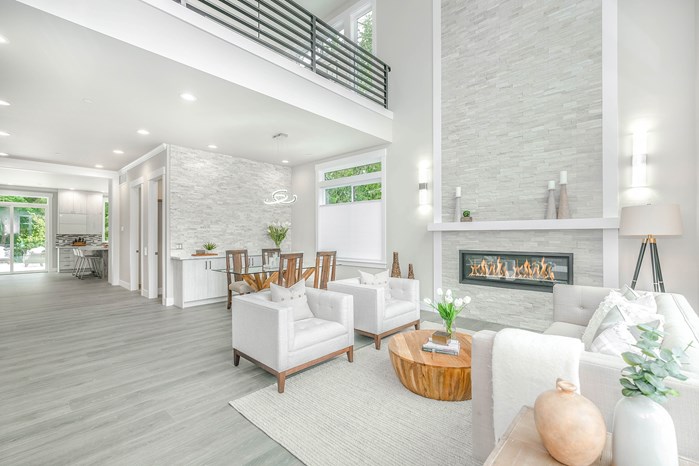 A professional stager can be a worthwhile investment. Photo by Zac Gudakov on Unsplash


Get your home staged.

As we mentioned, bringing in a professional stager is one of the best ways to get a strong return on your investment, as well as save yourself  the headache of having to figure out what your buyers are looking for and then execute it. Professional stagers know the market and top trends in interiors that will help make your condo stand out.

Condo Marketing Tips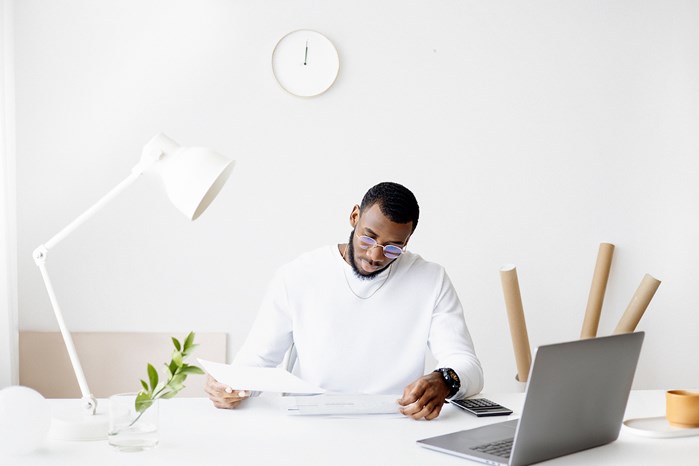 Having a solid plan before you go to market will increase traffic and potential buyers. Photo by 

Anna Nekrashevich

 from 

Pexels

Once you're solid on your price expectations and have worked on getting your condo in a good, sellable condition, it's time to take it to market. Marketing your condo correctly is half the battle won. Below are a few tips to help you get started on a marketing plan that can reduce your condo's time to sell:
Packaging.

Did we mention great pictures? We'll say it again. Whether you get them taken by a photographer or do them yourself, just make sure they are professional-quality and capture the best features of your condo. With the internet full of gorgeous-looking homes, you wouldn't want yours to lose out to the competition just because the photos didn't do it justice. 

This handy guide with a downloadable checklist will help you prepare for your real estate photoshoot and showings too!
Description.

Think of your buyers and speak to them when you describe your condo. Make sure to begin with the highlights or strong points such as views, location, design features, additional den or breakfast nook, gourmet kitchen, etc. Work with your real estate agent to convey aspects of your home that only you know from living there. 

Using Advanced Marketing Tools.

While listing your condo on the MLS or advertising it on Zillow is basic stuff, there are plenty of other ways to market your condo to the right buyers. From using Instagram, YouTube and Facebook to creating 3-D tours has become the new normal of marketing real estate. You should also consider hosting an on-call open house and telling buyers upfront regarding the kind of ownership costs they can expect to come with the condo. For more details on these and other creative marketing ideas, 

go here

.

Hire an Experienced Real Estate Agent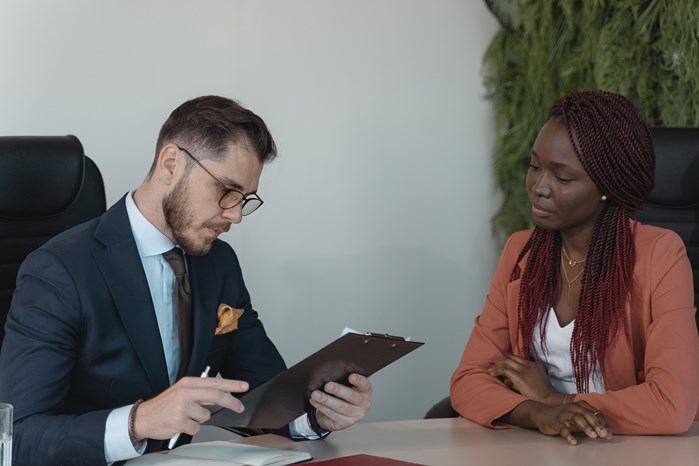 Hiring the right realtor is one of the most important decisions when selling your property. Photo by 

Tima Miroshnichenko

 from 

Pexels

Unless you have the extra time, money, and energy to spend on vigorously marketing your condo, arranging for showings, staging your condo, negotiating offers, preparing the documentation and more, you need to hire a real estate agent. An experienced real estate agent brings along an arsenal of proven pricing and marketing tools, methods, and professionals, plus an eye for detail that has helped homeowners successfully sell their condo in the past. Moreover, they already have a ready network to spread the word on your condo and help it sell faster.

Is It Easier to Sell a House vs. Condo?
The general consensus on the market is that it is difficult to sell a condo compared to a single-family home. Considering there are identical units, competitive pricing, and condo association rules that you can't get around, it is possible for condos to be considered a tough sell.
However, condos are a popular choice among first-time buyers and those looking for the convenience of minimal property maintenance. The condos in Miami are especially known to come with a world of amenities ranging from multiple swimming pools, full-scale spas, game rooms, social clubs, beach clubs and even pet salons, making them a great choice for families to professionals and even as second homes.
Also, with an avalanche of new residents coming to Miami, we're seeing a strong increase in demand, and are only expecting this demand for condos to increase in the near future, making them much easier to sell in our opinion. 
If you have any questions about selling your home or condo, or want some professional input regarding the market and selling your house or condo, please call, chat or email us any time. We help sellers like you every day.
Share your thoughts with us
Sign up now
Get news and updates delivered to your inbox