How Not To Sell Your Home: 5 Common Mistakes To Avoid
Mar 03, 2021 March 03, 2021
Whether you're upsizing, downsizing, relocating, or reinvesting, there will come a time when you will have to sell real estate. There is absolutely no doubt that this can be a daunting process even to the most veteran of sellers. So when the time comes, you're going to want the process to run as smoothly and quickly as possible. This is when this  list of exactly what not to do when selling your home can come in handy!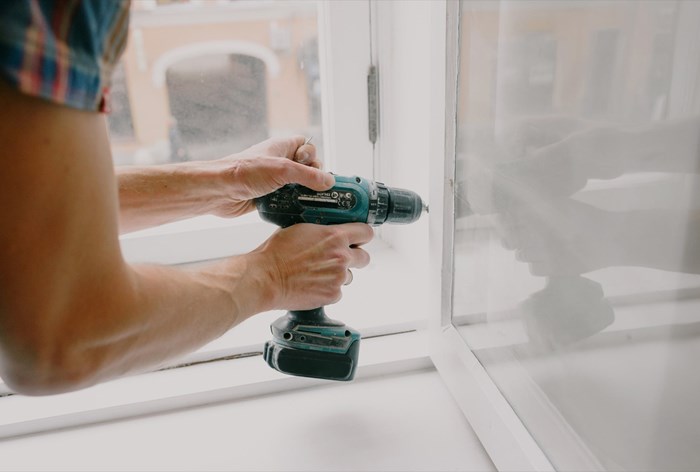 Common Mistake #1: Not Upgrading or Improving 
Surely any money and time that you spend on a property your planning on selling is a waste? Well, no. Renovated properties typically sell quicker and closer to asking price than ones that are dated or run-down. If your condo is going to need a lot of work or doesn't present well, it can turn off a number of buyers. 
Doing things as small as a thorough clean and giving the walls a new lick of paint will give tired properties a new lease on life. For everything that you need to know about painting your condo, check out this article here. 
Other areas to renovate are the floors, doors, and lights. It's also worth considering updating your kitchen and appliances if they are old. It's proven that small investments such as changing light fixtures and appliances increases your return on investment (ROI) and your selling price.
 
Check out this

article

for some quick, condo renovation tips!

Common Mistake #2: Not Marketing your Property Properly
"It's fine, my condo sells itself, so I won't need to worry about marketing it." Those are words spoken by very few successful sellers. No matter how amazing your condo is, if you cannot reach potential buyers you will struggle to sell it.
There are a couple of steps you can take to improve your chances of being noticed and ultimately boost your odds of having a successful sale:
Firstly, Staging

. According to

Homelight

, 77% of buyers felt more able to see themselves moving into a staged home, and 40% were more willing to get in the car and visit a staged online find. And even if you don't want to lay out the time and money to stage your property in real life, virtual staging using computer-generated imagery (CGI), or renderings, is offered by countless companies and looks incredibly life-like!

Hire a professional photographer

! Not only will the photo quality and lighting be far better than anything you can take with a smartphone but photographers also know exactly what angles sell and how to catch the attention of potential buyers. If you would like some more detailed info on the whole process, check out this article

here

which has some brilliant advice about getting the perfect shot!

Create a virtual walkthrough

- It is important to recognize the power of a virtual walkthrough, especially nowadays. We don't always have the luxury of going to experience properties firsthand, so virtual walkthroughs are the next best thing!

Common Mistake #3: Having Tenants while Selling
Having a tenant in your condo while you are trying to sell does have its perks but there are a number of factors that will be working against you that might not make it worth the hassle.
What the tenant wants probably doesn't align with what you want.

If your tenant loves living in your house, they're probably not going to go out of their way to help you sell it. 

You don't have full control over the showing schedule

, and you have to provide reasonable notice (at least 24 hours). This might lead to you losing out on motivated buyers just because you couldn't arrange a viewing in time. 

You can't control the layout and interior design of the property

. As mentioned earlier, staging can have a massive impact on that final number you get from a buyer. By having tenants, you are leaving that in their control. And it is worth noting that not everyone has the best taste, or a neutral interior. 

Cleanliness. The last thing potential buyers want to see is a dirty house, but tenants aren't always clean and they are rarely spotless. Afterall, they are living there.


---
Pro tip
:
To save potential buyers having to see your tenant's dirty dishes it might be worth investing in a house cleaner while you conduct viewings, which is a win-win; the tenant gets a free cleaner and you will have a tidy property to show buyers!
---

Common Mistake #4: Always using the Same Realtor
While your realtor might have done a great job selling your last home they won't necessarily be the best person for the job this time around. Focus on finding an agent with the right client book and property knowledge for your condo and neighborhood. 
Does the realtor still understand the neighborhood?

Areas change. People move. If the realtor focuses on a different area, don't expect them to fully understand your residential area and, indeed, your home.

Do your realtor's clients have the money?

Different agents specialize in different types of real estate in different price ranges. It is important to find an agent who knows how to sell your condo at its given price, and who works with clients that fit your demographic.
For more tips on picking the right real estate agent check out this article here.


Common Mistake #5: Selling your Condo By-Owner (By Yourself)
While you might think that no one can sell your own home better than you can, or understands your property as well as you do, the truth is trying to brave it alone when selling real estate causes way more headaches than it solves. Not only will an agent give you the benefit of an unbiased opinion, they can smooth out the whole process, saving you a lot of time and worry. 
Real estate agents know what they are doing

and know how to market your property in the best ways possible. They also benefit from a much larger pool of potential buyers giving you the best possible chance of selling. 

Unless you are a real estate lawyer

the chances are you could be risking legal exposure. Contracts are no joke and should be treated with caution and expertise. 

Do you know how to price your condo? Another example of why a realtor can be crucial in making the right selling decisions is pricing and market knowledge. In order to get the most accurate valuation of your condo, it is worth getting an independent valuation and also comparing your property with previous sales in your area. A good agent has strong negotiation skills and will be able to get a fair price for your real estate.


---

If you're thinking about listing your property and want advice, let us know and we will be happy to help you. Call, email or chat us anytime for expert guidance on the current market.
Share your thoughts with us
Sign up now
Get news and updates delivered to your inbox