How's Coronavirus affecting the South Florida Real Estate Market? Your Questions Answered
Mar 17, 2020 March 17, 2020
A Q&A with Real Estate Broker and CondoBlackBook.com Founder Sep Niakan

With the news of the Coronavirus (COVID-19) affecting almost all of the U.S., we're getting asked many questions about how the Coronavirus will affect the South Florida and Miami real estate markets. So, we decided to sit down with broker and CondoBlackBook.com founder Sep Niakan for an expert's view of what's happening.


CBB: How are clients and agents alike responding to the threat of Coronavirus (SARS-CoV-19)? 
Sep Niakan: Yes, well, clearly this is a health event we need to take seriously. However, so far, overall, most of us are still doing business, although cautiously and smartly. We have had some cancellations of showings from both the seller's side and the buyer's side, but we still are getting requests to see properties that we are able to make happen. Of course, we are all practicing smart prevention strategies recommended by the CDC. We aren't shaking hands, we're washing our hands, and keeping a "social distance," but we're still working.


CBB: So far, what has been the impact of the Covid-19 Coronavirus on the day-to-day real estate business?
Sep Niakan: The answer so far is we've definitely seen an impact, particularly related to the travel bans and restrictions, and this is to be expected. We've had a number of cancellations from clients, particularly Europeans, who were coming here to buy. For example, an Italian couple where the husband is here in Miami, and the wife is stuck in Italy, and they must postpone until she can travel to finish the purchase.
Another similar example is a client, a French gentleman out of New York, and he was planning an April trip to purchase a condo for business purposes for employees to use as part of a regional office, but he has postponed his visit as well until the dust settles. I think there are simply a lot of people in holding patterns, just like in any other time of uncertainty. And once the Coronavirus threat is more clear and we've resolved it a bit more, as it seems China has now been able to do to some extent, then we expect all of that pent up demand will come back to the table to buy or rent.


CBB: What about the stock markets and the economy?
Sep Niakan: Of course, we've seen the stock market suffer a lot of volatility these recent days. Oftentimes, in down markets, the longer term stability of investing in the real estate market is appealing to investors. We'll have to wait a bit to see how this plays out. When the stock market is doing great, with the wealth effect, some people take their money out and invest in real estate. The same is true when the stock market is going badly. I am not an licensed investment advisor, but this does bring to mind that it's always good to be diversified by having some of your money in the stocks, some in real estate, etc.
Also, we're having a lot of people who are loving the idea of the extremely low interest rates, both to purchase and refinance. And our lending partners are seeing a lot of refinancing activity as well.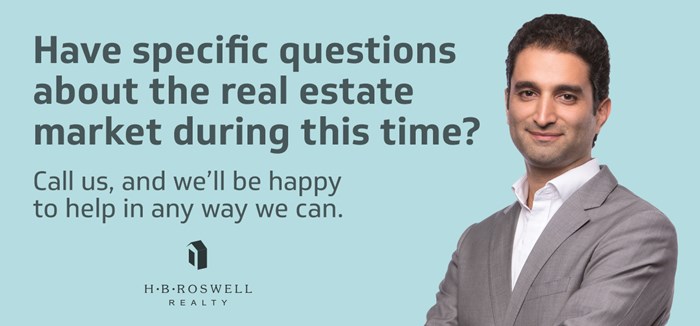 CBB: How about with sellers? What early effects are you seeing the Coronavirus have on seller's mindsets?
Sep Niakan: We've seen some sellers, who are in my opinion unnecessarily taking an overly negative viewpoint of the impact this could make, and are getting a little softer on their pricing, that they wouldn't otherwise have to, and so that, along with the low interest rates, are presenting a great opportunity for buyers. However, my advice to sellers is don't panic. If you don't need to sell, hang on for a little while. If you need to sell, and it needs to be soon, then yes, consider lowering your price. Also, we're investing in video coverage to provide buyers with more virtual options to view available real estate listings.


CBB: What's some advice you can give to the South Florida real estate community while we ride out the Coronavirus threat?
Sep Niakan: Aside from the obvious advice to keep you and your family well, including washing your hands, social distancing, stay home if you are sick, and the like, first, if you're ready to buy a condo or home, this is a good opportunity to get a mortgage with a great interest rate. If you've been in the position to buy and you can weather a few months of uncertainty, stick with your plans. As a great example, I am closing on my own primary home condo purchase this upcoming week.
Also, some people still have to move, particularly renters whose leases may be up. Again, reach out to your realtor, or call us. Don't feel stuck or panic.


CBB: What would you say to the agent community to help support them?
Sep Niakan: We're representatives of our city of Miami, and we should be conscious to avoid activity that will spread the virus. So be smart. Don't show properties when you're sick. Let's not shake hands and kiss when greeting as we love to do in South Florida, reach out to your fellow agents to share leads and listings, if necessary. Work on any marketing campaigns or special projects, and stay in touch with your clients. And of course, this is the perfect moment to spend more time with your family and appreciate this amazing city we live in. Also, let's avoid any unnecessary panic talk as people are impacted by our words.


---

Do you have specific questions about your listing or potential real estate rental or purchase during this time? Call us, and we'll be happy to help in any way we can.
Share your thoughts with us
Sign up now
Get news and updates delivered to your inbox