How to Photograph Your Condo or Home: Photography Tips and Cheat Sheet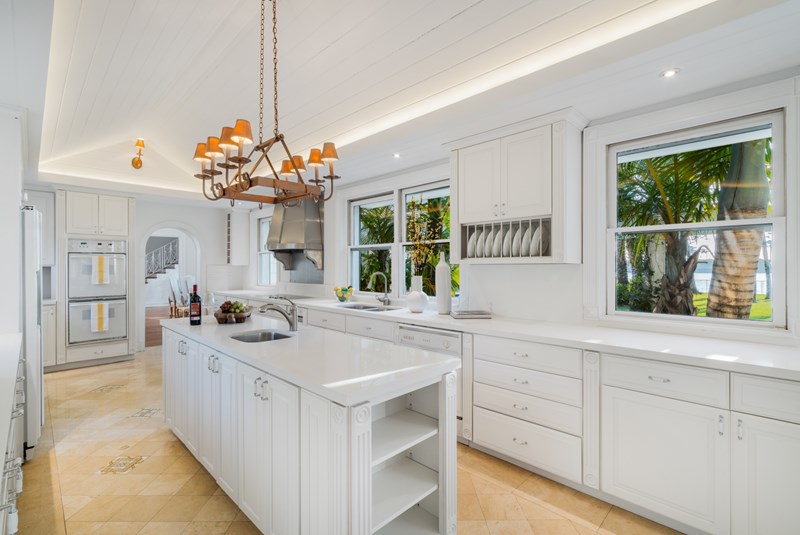 Jul 07, 2020 July 07, 2020
Most people will begin their home search online these days. This means that your house or condo has only a few seconds to make a good impression. Its value will be tied to its good looks and presentation, so the photos that you put online, on a flyer, or in an email can turn into deal-makers or deal-breakers. This is what makes it absolutely necessary to have a successful real estate photography session.


Table of Contents - Real Estate Photography Tips
Why Should You Prep Your Home Before A Real Estate Photoshoot?

How to Prepare Your House or Condo for Real Estate Photography?
Why Should You Prep Your Home Before A Real Estate Photoshoot?

Whether you intend on doing the photoshoot yourself, have a real estate agent do it, or hire a professional real estate photographer, you will need to put some effort into preparing your residence for real estate photography for a couple of reasons:
Your home may be your sanctuary and you might be perfectly happy with it the way it is, but appealing to a mass audience requires some curating

In case you have an agent or professional photographer doing the photoshoot, it's unreasonable to expect them to move your furniture, make beds, put away toys, etc. 

Photoshop is not always the answer. It's a great tool to take care of minor fixes, but removing an entire car from a driveway or bundles of cords or your children's toys from the picture is a lot of work and not worth the effort (or extra cost)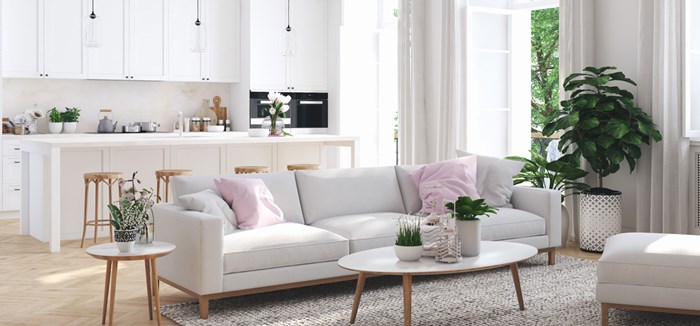 How should I Prepare my House or Condo for Real Estate Photography?

TIP #1:
Rub, scrub, and tidy up. It's time to roll up those sleeves (or hire someone) to dust, vacuum and get after all those stains, dust bunnies, dirt, grout, and grime. Make sure to pay special attention to kitchen counters, backsplashes, bathroom floors and countertops, windows, tabletops, rugs, and corners for cobwebs. Schedule your house cleaning about a week in advance to get everything done on time.


---
Pro Tip: While prepping, choose the most neutral bed linens, and wash, iron, and set them and any duvets of cushion covers aside for shoot day.
---

TIP #2:
De-clutter. Clear out all countertops, other surfaces, and storage closets. It may feel strange at first, but this allows the viewer to focus on all the actual space, and how they may feel in it, or personalize it. So, this means keeping no more than one appliance on the kitchen counter (coffee maker or toaster); no more than five items on a fireplace mantel (including artwork); no mail, magazine or paper clutter on tabletops; no shampoo bottles, makeup, or medicines on bathroom counters or in the shower, as well as no soaps and loofahs around the bathtub; no clothes, shoes, or kid's toys lying about; organize all shelves; and keep all rakes, hoses, and other equipment neatly stored out of the way.
 
---
Pro Tip: Go for a pretty flower arrangement, decorative place setting or centerpiece to perk up dull counters or simply liven up the shots without overwhelming potential buyers. Dining tables should be free of any personal items, and can be set with full place settings, or simply have a neutral centerpiece
---

TIP #3:
De-personalize. Your house should look like it's ready to receive its next owner, which is why getting rid of all personal items and touches becomes absolutely necessary to create somewhat of a blank canvas. This means no refrigerator magnets, no family photos on the walls or dresser, no gadgets or books on the nightstand, no stickers or posters in the children's room, and keep all closet doors shut during the photography session.


---
Pro Tip: Store away all your expensive jewelry and other valuables in a safe or other secure location
---


Photo credit: @iwood

TIP #4:
Kids? Children are adorable, but everyone knows how that bundle of joy can quickly leave a huge mess behind. Do a thorough check around your home to collect all booster chairs, sippy cups, books, toys, puzzles, and such to put them out of sight or neatly arrange them in the children's room. Also, try and keep your kids supervised or out of the house when the photoshoot takes place, since the last thing you would need is a juice spill on that freshly cleaned carpet or your photographer tripping over a toy tractor.


---
Pro Tip: If you have small children, stash away all diapers and diaper genies out of sight
---

TIP #5:
Pets. We love pets! But having Fido's water bowl feature in your professionally done real estate photographs is just not necessary. Make sure to hide away all of your pet's beds, toys, bowls, etc. before the shoot. Also, run a lint roller over all textured surfaces like sofas, carpets, cushions, etc. 


---
Pro Tip: Schedule an appointment with your dog walker or a pet grooming service to handle your pooch at the time of the photoshoot if you've got rambunctious pups
---

TIP #6:
Check out corners and under the beds. While you're at it, check out all those nooks and crannies where a stowaway toy or scarf could have escaped to, or even a halloween-style cobweb situation may be breeding. A thorough cleaning and check are what set apart those professional-looking pictures from the kind of stuff people will just scroll through.


---
Pro Tip: Whip out your phone camera, take some pictures after you're cleaned up, and zoom in for a good view of what could have escaped your notice while you were busy tidying up
---



TIP #7:
Stage to impress. This means take out the decorative place setting, put some fresh flowers on any or all tables, straighten out all the furniture, align and space out all chairs and other furniture items like ottomans or beanbags, arrange some magazines on the coffee table, fluff and arrange those pretty cushions and pillows, bring out the lovely comforters, etc. Also, for a sizeable property, consider hiring a professional home stager to work their magic for magazine-quality shots.


---
Pro Tip: Look at a few online magazines for ideas on how to stage/decorate your home for real estate photography
---

TIP #8:
Light and flow. Good lighting is your home's best friend when it comes to professional real estate photography. Make sure to keep all the windows, blinds, window treatments, curtains, etc. open to let in as much natural light as possible. For a twilight photoshoot, turn on all the lights and lamps. Prior to shoot day, we highly recommend checking to see whether any light bulbs need replacing in the house to save you any last-minute hassles.
It is also highly recommended to keep all internal doors open during your real estate photoshoot. Not only does it boost the amount of light each area gets, but it also helps potential buyers understand the flow (floorplan) of the house better.


---
Pro Tip: Keep all computer and TV screens off to avoid any distractions and turn up window blinds at a 45-degree angle for the perfect amount of daylight
---

TIP #9:
Landscape, or at least mow and rake. If your home has a front lawn, backyard, or even a balcony with just an herb garden, make sure to trim, mow and prune a day or two in advance. Take down any holiday decorations or yard decorations for a neutral, but neat look. Also make sure to put away all hoses, rakes, garden tools, and any other equipment.


TIP #10:
Fix up the outdoor spaces. It's not uncommon for sellers to ignore their home's exterior when it comes to prepping for real estate photography. However, playing up curb appeal and the backyard as an oasis for relaxation will definitely add to the value of your home. A good place to start is to wipe down and straighten out all chairs, tables, loungers, sofas, etc. that you may have outdoors on the patio or backyard.
Next, think about replacing any cushion covers and table runners with fresh, clean ones if they have any mildew or spots. Keep an eye out for that elusive coffee cup that may have been around forever. Clean the grill, firepit, and pool (if you have one). Remove all toys, tools, sports equipment, or anything else you might have strewn across or stored in the lawn or backyard.
Also, do remember to pull out any vehicles from the driveway and park elsewhere during the shoot. No matter how fancy your ride, it will only end up blocking valuable space in the photographs.


---
Pro Tip: For balconies that are small on space (like those in condos), give the floors a good scrubbing and simply place a bean bag and tea light candle close by to create a beautiful reading corner. For those bigger on space, consider placing a yoga mat or chair and table set to demonstrate alternative uses of space and also give buyers a good idea of the depth of the terrace.
---

TIP #11:
Hide the unsightly. Don't let bundles of cords or a stray trash can take the focus away from your pretty home. Hide all garbage cans, chargers, dust bins, dirty dishes, dirty laundry, cleaning equipment, cleaning supplies, tools, and the like before your real estate agent or photographer steps in. Although some people swear by photoshop to get the job done, it's always easier to do a quick 5-minute survey around the house than waste time and money on post-production.


---
Pro Tip: Take a few pictures and send them to your mom, picky aunt or friend for a free, critical assessment
---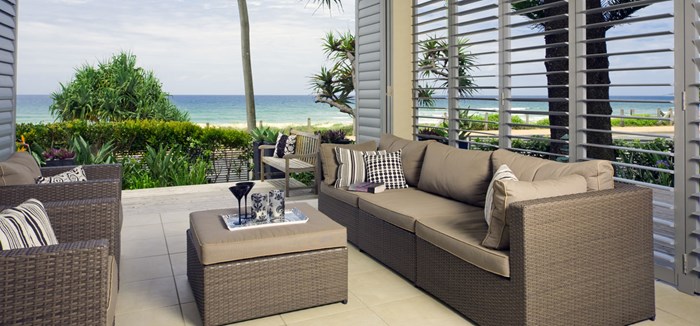 Here's your own checklist to keep handy as you start prepping your home for real estate photography.

You can download the list below here.
Pre-shoot
Mop all floors and vacuum carpets – preferably remove small rugs to reveal actual flooring

Clear and clean all countertops, tables, nightstands, etc. – minimize the number of personal items you have on display

Wipe down all windows and mirrors

Clean all bathroom surfaces and floors

Store away all family photos and kids' drawings – you can let general paintings, landscape or object photographs stay

Remove all magnets, notes or drawings from the refrigerator door, then clean

Replace any burnt out light bulbs

Try and use the same temperature bulbs throughout (all compact fluorescent or all incandescent)

Clean the pool, yard, garden, etc. and tidy up any furniture outside

Hide all tools, cleaning equipment, cleaning supplies, pool cleaners, etc.

On shoot day
Make all beds – use fresh, not faded sheets and pillowcases

Straighten out all furniture, seats, cushions, and pillows

Open up all blinds, curtains, and window treatments – goal is to let in as much natural light as possible

Put away all shoes, jackets, backpacks, clothes, etc. in closets

Store away all expensive jewelry or other valuables

Keep all internal doors open

Remove all (pet or kid) toys, pet food dishes and/or beds from sight

Remove all dirty laundry, towels, linen, etc. from sight

Remove dishes from sink and place in the dishwasher

Put down all toilet seats

Turn ON all lights/lamps and water features

Turn OFF all TVs, computer screens, and ceiling fans

Hide all trash cans/garbage bins

Remove car(s) from driveway

Remember, a residence with the same specifications but better pictures will find more takers (it's just human nature). If you're in the Miami or South Florida area and would like a stager to prepare your home, a photographer, or even a reliable cleaning service, we would be happy to share some recommendations for professionals.


---

For any other real estate buying or selling needs, call or email us and an experienced and specialized Miami Real Estate agent from our team will get in touch with you.
Share your thoughts with us
Sign up now
Get news and updates delivered to your inbox