Hyde Midtown Coming Soon To Midtown Miami
Nov 26, 2013 November 26, 2013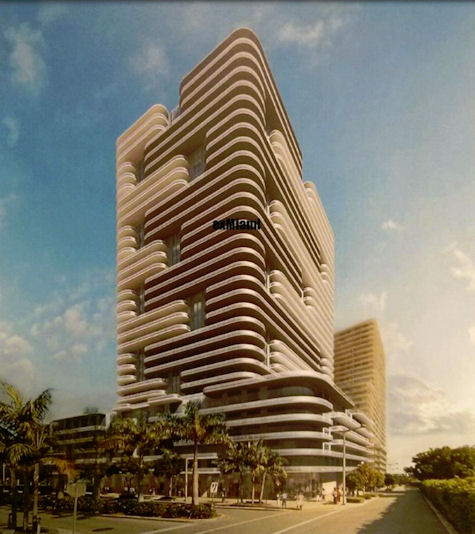 Hyde Midtown rendering
A Jorge Perez and Stephen Ross-led company has officially taken ownership of the site of their planned condo-hotel in Midtown Miami, The Real Deal has learned. PRH Midtown 3 took title to the 3301 Northeast First Avenue property in a $12.1 million transaction, according to Miami-Dade County records. Seller Midtown Opportunities IIB filed a special warranty deed with the county on Monday.
The buying company shares a mailing address with the Perez-led Related Group. PRH stands for Perez Ross Holdings, a joint venture between Related Group and New York-based The Related Cos., which is led by Ross. The venture was formed for a variety of South Florida investments and projects.
Messages left with a Related spokesperson were not returned.
Related announced over the summer that it planned to develop the Arquitectonica-designed Hyde Midtown tower on the property. The 31-story, 372-foot-tall building, considered a companion to SLS Hotel in South Beach, will have 440 units – 400 condo units and 40 hotel rooms. Of the condo units, most will be two-bedrooms. A 526-space parking garage and nearly 22,000 square feet of retail space are also part of initial development plans.
Related has had quite a busy week. Reports that the company has a $100 million contract to buy four waterfront acres at 444 Brickell Avenue surfaced on Monday. It also obtained approval from the West Palm Beach planning board for a 400-room convention center hotel project.
Source: therealdeal.com
Share your thoughts with us
Sign up now
Get news and updates delivered to your inbox