Insider's Guide to Art Basel & Miami Art Week 2022
Nov 22, 2022 November 22, 2022
Miami's cultural season peaks during the annual Miami Art Week, when millions of art lovers and collectors come to our sunny city to experience one of the world's most important and talked-about art gatherings for Contemporary and Modern art and design.
Taking place this year from November 28 through December 4, seven major international art fairs will set up shop in Miami Beach, with another nine taking over areas such as Wynwood, Downtown Miami, Miami River, the Design District, and Coconut Grove, with additional public pop-up exhibits at various locations across the city.
To stay abreast of the pop-ups and other ancillary events, check out the comprehensive Guide to Miami Art Week published by Art-Collecting.com as well as their Guide to Miami and Miami Beach Art Fairs.  These guides provide the basic who, what, when, where info, with updates added as they become available.
Social Miami also provides a great guide that includes events at local museums and arts organizations at Your Guide to Miami's International Art Week.
Here is our guide to one of our favorite local pastimes: an activity we locals lovingly refer to as Baseling!


---
Miami Beach Art Fairs 2022
---

Seven fabulous fairs return to Miami Beach this year, with an array of exhibitors from all over the world, and plenty of ancillary activities beyond just the exhibitions.
Miami Beach Convention Center
1901 Convention Center Drive, South Beach
November 29 - 30, 2022 (Vernissage and Private Days)
December 1 - 3, 2022 (Public Days)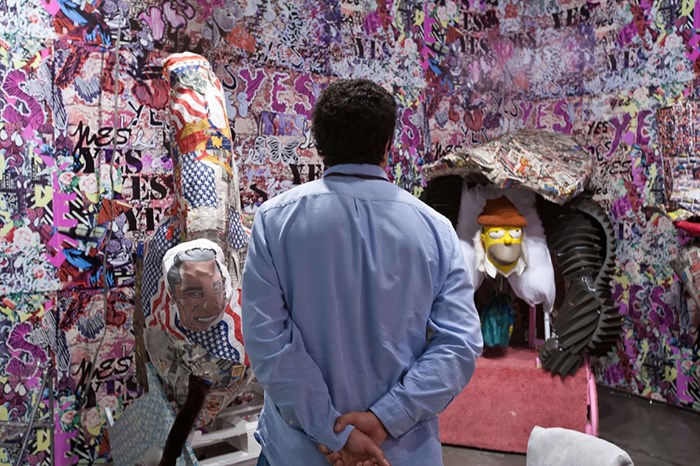 A presentation by James Fuentes at Art Basel Miami Beach, 2009. Cover image courtesy of Art Basel and Peter Blum Gallery. 

The largest of the art fairs, and the main attraction of Miami Art Week, Art Basel Miami Beach celebrates its 20th-anniversary edition with its largest show in Miami Beach to date, featuring 283 exhibitors, primarily from North and South America, with several additions from Africa, Asia, and Europe, as well as programming beyond the Convention Center at local museums and private collections.

The fair is divided into several sectors: Galleries, Positions, Nova, Survey and Edition. Galleries is the main section and features 213 international gallery exhibitors showcasing works in all mediums, as well as the most famous names in the art world. Positions will feature 19 solo presentations with 11 new participants. Nova features 23 galleries and showcases new work by up to three artists. Survey sector features 17 galleries showcasing work created prior to 2000. Edition showcases prints and special edition artworks.
Convention Center Drive & 19th Street, South Beach

November 29 - 30, 2022 (Preview Days)
December 1 - 4, 2022 (Public Days)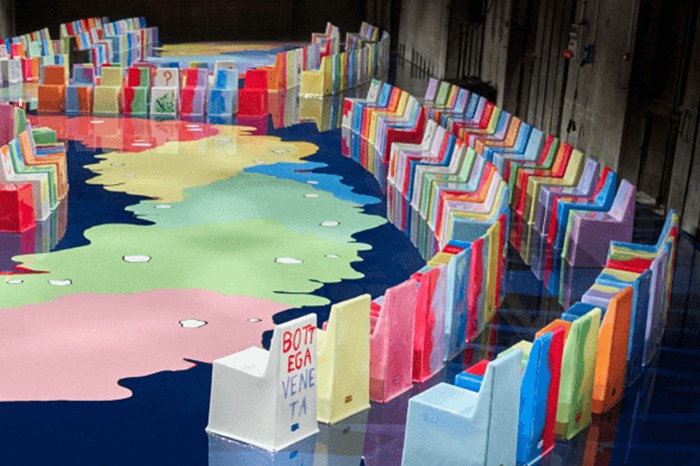 A chair by Gaetano Pesce and Matthieu Blazy for Bottega Veneta


The 18th edition of Design Miami/ centers around the theme The Golden Age: Looking to the Future through the lens of design. Using the metaphorical concept of the Golden Age, this year's fair is an inspiration to "imagine and shape a brighter future for human beings and our planet."
Among the world's top marketplaces for design, Design Miami/ brings together the world's finest galleries to present museum-quality exhibitions of 20th and 21st century design objects, amassing everything from furniture to lighting and objets d'art.
Design Miami/ is a don't-miss for us, and one of our favorite yearly events in Miami, as the fair combines opportunities for collectors and design lovers, with progressive programming that spawns timely discussions, and includes panels and talks with leading designers and architects from around the world.

Experience and shop Design Miami/ in-person and online.
November 29 - December 3, 2022
12th Street and Ocean Drive, South Beach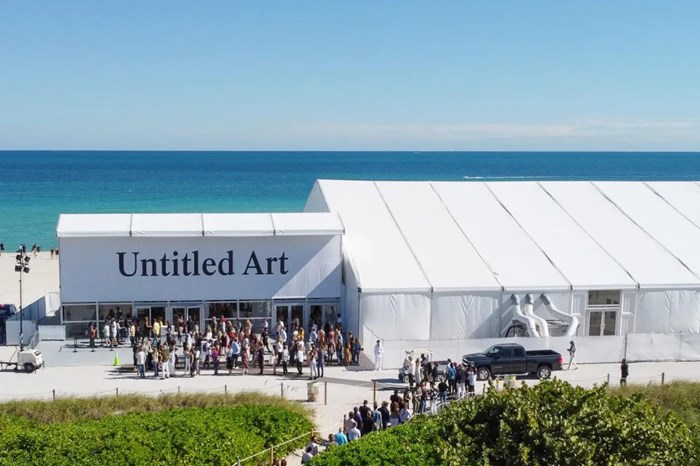 Untitled Art will celebrate its 2022 edition on the oceanfront in South Beach within a custom-built, air-conditioned structure! The fair features curated exhibitions, live performances, artist talks and other events, and showcases international galleries and non-profit arts organizations typically focused on contemporary art. 
Untitled Art is guided by a mission to support the wider art ecosystem, and provides an inclusive platform that prioritizes collaboration and selects artist participants with international reach, often including artists and galleries from beyond the mainstream art hubs. This year, the fair features a new sector called NEST that supports emerging artists, young galleries, and non-profit organizations.
Untitled Art was the first art fair to launch an online sector and continually harnesses new technologies to expand the reach and possibility of contemporary art collecting to new and diverse audiences. Untitled Art is dedicated to promoting a more equitable art culture by using its platform to amplify the voices of under-represented communities. In 2022, Untitled Art is also reactivating its writers-in-residence program to support the next generation of art critics and cultural writers. 
The New Contemporary
Ocean Drive at 8th Street, South Beach

November 29 (Invitation Only)
November 30 - December 4, 2022 (Public Days)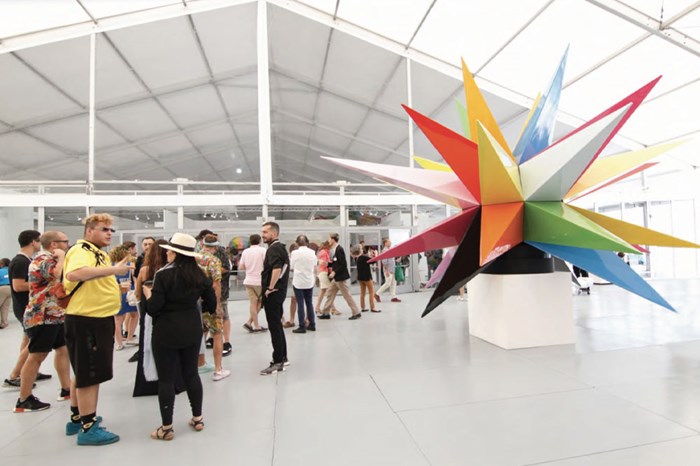 Celebrating its 21st edition SCOPE 2022 returns to the heart of South Beach, on the sand at Ocean Drive and 8th Street overlooking the Atlantic Ocean. This year's edition features 150 exhibitions and showcasesThe New Contemporary, a genre that overlaps global politics with local community engagement and presents daily programming amid edgy large-scale installations.

Scope 2022 Exhibitors
Aqua Hotel, 1530 Collins Avenue, South Beach
November 30 - December 4, 2022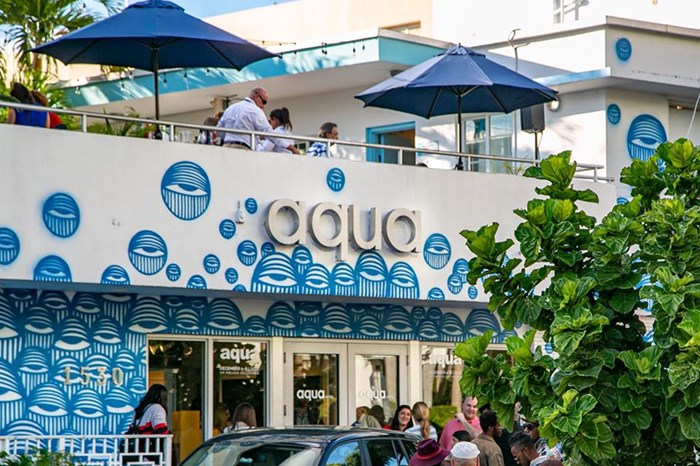 Aqua Art Miami, the sister satellite fair to Art Miami, is among our favorites: Housed at the Aqua Hotel in South Beach, the fair features exhibitions in hotel rooms surrounding an open courtyard and pool deck. This year, some 60 national and international exhibitors will fill the hotel with art in a variety of media, representing artists from all over the world. Aqua is one of the most popular fairs among global collectors and curators seeking new work by local, national, and international emerging and mid-career artists.
Aqua Art Miami 2022 Exhibitors
Suites of Dorchester
1850 Collins Avenue, South Beach
November 30 - December 1 - 4, 2022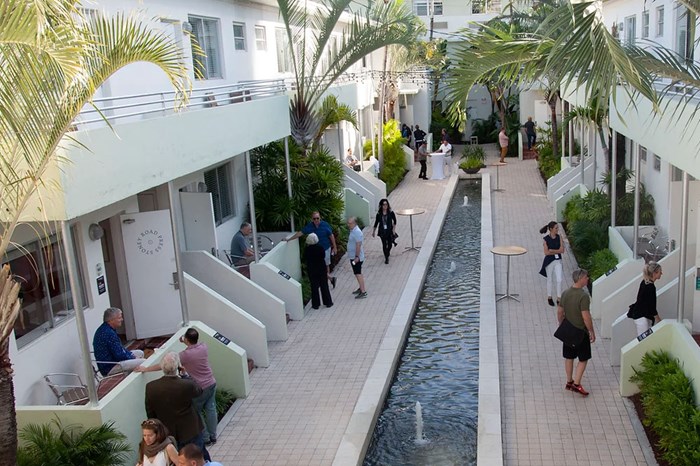 INK Miami Art Fair returns for its 2022 edition, featuring a gamut of national and international publishers as well as non-profits and galleries that specifically focus on works on paper. 
This fair showcases an array of diverse international exhibitors that present an outstanding and diverse survey of 20th-century masterworks along with newly released editions by top contemporary artists. Set in a breezy open-air courtyard the fair features individually defined gallery spaces for visitors to explore and attracts a loyal following of museum curators and collectors of works on paper. INK is one of the few fairs that charges no admission fee and is free to attend with online registration.

Ink Miami 2022 Exhibitors


Indian Beach Park, South Beach
November 29 - December 4, 2022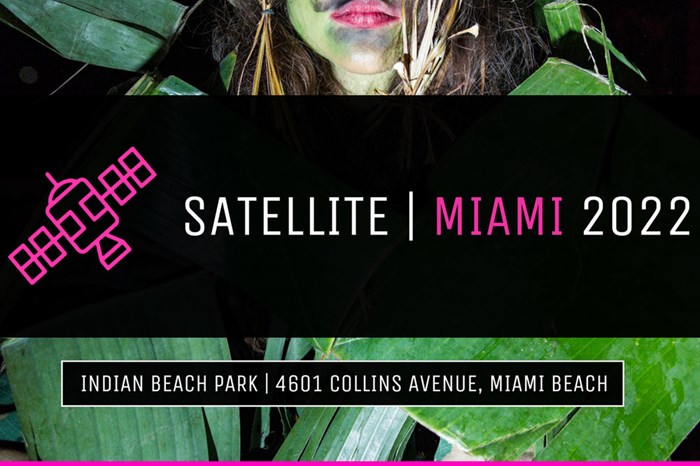 SATELLITE Art Fair returns to Miami Art Week with a location directly on the sand in Miami Beach at the former site of the Pulse Fair, and a focus on performance and time-based work. This week's edition will feature over 30 live performance artists presenting challenging new works, as well as installations and tech-forward projects. There will also be an after-hours music lounge with performative activations and nods to the Art Handler Community as well as the NFT world.

Satellite 2022 Exhibitors


---
Miami Art Fairs - 2022
---

Located in areas of Downtown Miami, Wynwood, Allapattah, and Coconut Grove, this year's Art Fairs in Miami provide an extensive range of opportunities to see and buy some of the world's most impressive contemporary art. 
One Herald Plaza 
NE 14th Street & Biscayne Bay, Downtown Miami
November 29 - December 4, 2022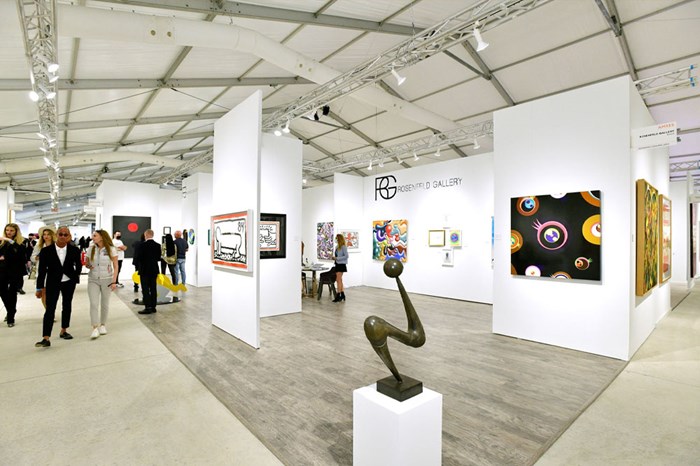 As the most well-attended international art fair in the U.S., and the second most attended globally, Art Miami draws a diverse array of art collectors and aficionados, curators and museum professionals, and press, as well as luminaries from the global art world. Set in the heart of Downtown Miami at One Miami Herald Plaza, the fair site overlooks Biscayne Bay, and lies between the Venetian and MacArthur Causeways, providing easy access to the activities on Miami Beach. Now in its 32nd year, Art Miami features some of the most important artwork of the 20th and 21st centuries, presented through a curated representation of some the world's most renowned galleries. Art Miami's two sister fairs are: CONTEXT Art Miami and Aqua Art Miami.
One Herald Plaza 
NE 14th Street & Biscayne Bay, Downtown Miami
November 29 - December 4, 2022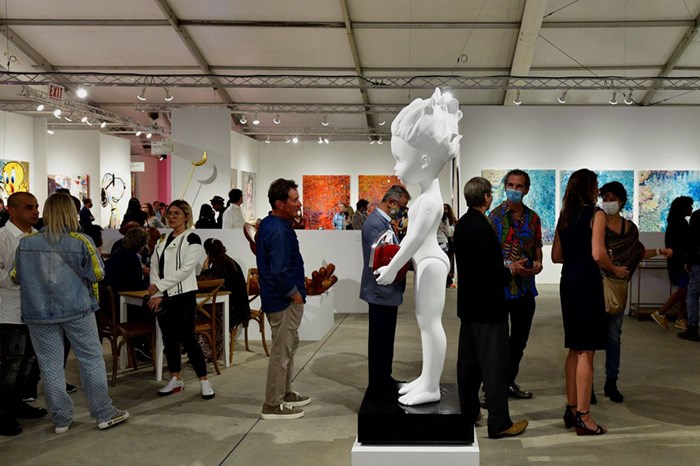 CONTEXT Art Miami, one of Art Miami's sister fairs, presents its tenth edition adjacent to Art Miami on the shores of Biscayne Bay, featuring over 70 international galleries representing hundreds of emerging and mid-career artists. Showcasing contemporary works by artists and exhibitors primarily from Europe and the Americas, with several local galleries included. CONTEXT Art Miami provides excellent opportunities for local and international collectors to discover emerging talent and to invest in important works in today's principal art market.
The Penthouse Riverside Wharf
125 SW North River Drive, Miami River
November 30 - December 1, 2022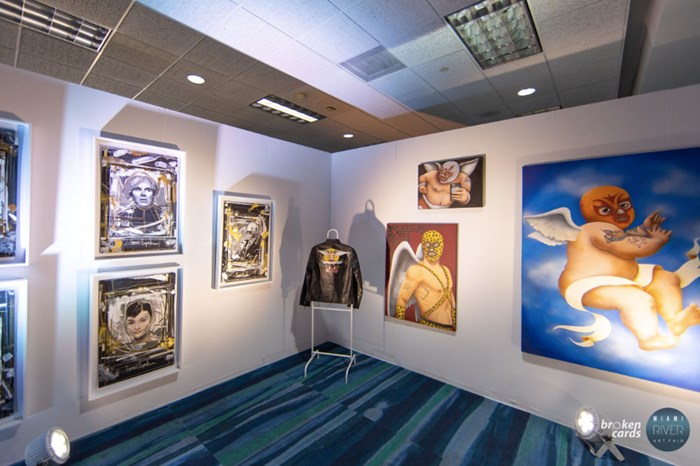 The Miami River Art Fair will celebrate its 2022 edition at The Penthouse Riverside Wharf,  Miami's only enclosed rooftop venue with a spectacular 360 degree view of  the downtown skyline. This year, the fair will  focus considerably on NFT's. Curator and organizer Nina Torres is a Miami icon in the international art market, with her specialty in Modern and Contemporary Latin American Art. This is consistently one of our favorite fairs for its fresh approach and the excellent and diverse art presented here.

Esquina de Abuela (Allapattah neighborhood)
2705 NW 22nd Ave, Miami
November 29 - December 4, 2022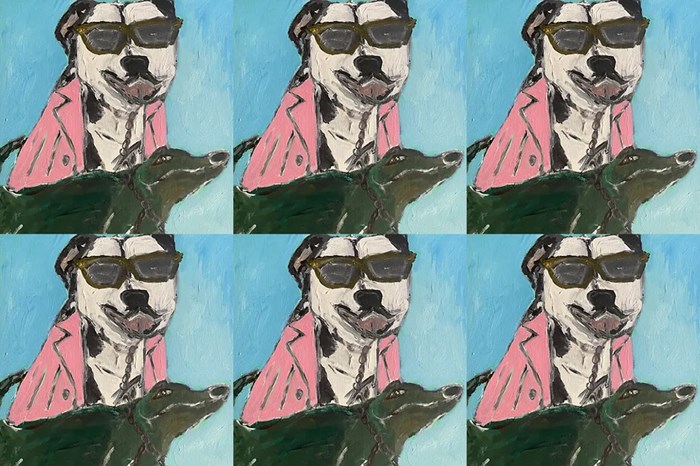 Step out of the art box and into Miami Art Week's most dog-friendly art fair! The brainchild of  artist and founder Eric Ginsburg, Fridge Art Fair is a not-for-profit art event known for its laid-back, friendly vibe, and its unassuming location at Esquina de Abuela in the emerging Allapattah Arts District near the Rubell Museum. Smaller than most traditional art fairs, this is more an event than a fair and provides plenty of surprises for art lovers and collectors.
Ice Palace Studios
1400 North Miami Avenue, Downtown Miami
November 30 - December 3, 2022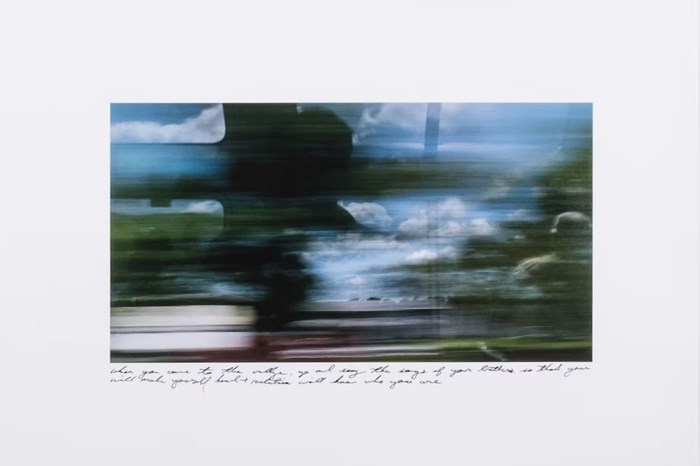 Sky Hopinka, 

One Whose Heart Has Slipped Through Him

, 2017

The New Art Dealers Alliance (NADA) will be presenting its 20th edition of NADA Miami, featuring 146 participating galleries, art spaces, and nonprofit organizations, featuring over 80 returning NADA members and 37 new, first-time exhibitors. The fair also includes activities such as NADA Presents, a series of conversations, performances  and events, as well as a Curated Spotlight, a special programming partnership with TD Bank that showcases artwork from various galleries organized by a renowned curator.

NADA 2022 Exhibitors
Hangar Pan Am
3385 Pan American Drive
Coconut Grove, Miami
November 29 - December 4, 2022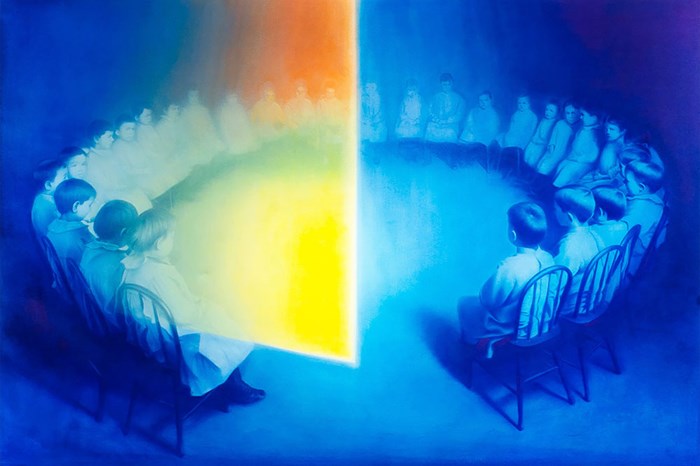 José Marchi Title:
 

Sin título Gallery: OdA art gallery


Now in its 16th edition, Pinta has launched a new concept for Pinta 2022. Located in Coconut Grove, and combining new technology with in-person gatherings, and committed to uncovering and disseminating modern and contemporary art from Latin America and Spain, Pinta provides opportunities for artists, curators, art dealers, collectors, and art aficionados to gather and enjoy diverse and multidisciplinary exhibits and installations. The fair features meticulously curated thematic sections in which you can view work by some of the most important emerging and mid-career artists from Spain and Latin America today.

4220 N. Miami Avenue, Design District & Global Caribbean Pavillion Satellite, Little Haiti Cultural Center

November 30 - December 4, 2022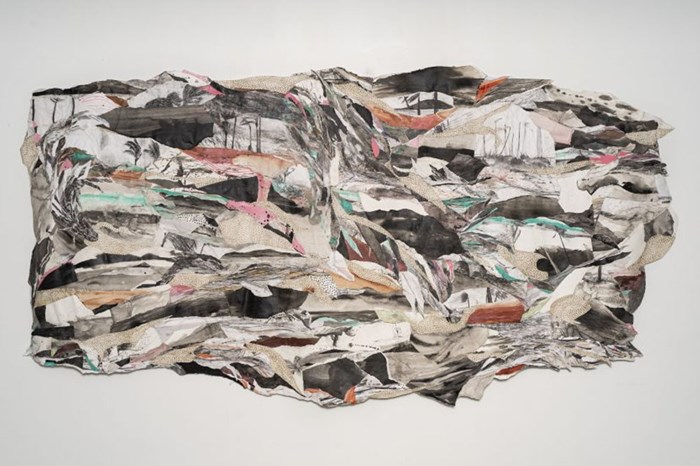 Celebrating its 10th Anniversary edition, Prizm presents Vernacular À la Mode, featuring a collection of select galleries and artists that explore vernacular modes of artmaking stemming from African contexts that have influenced the practice of fine art around the world. The program includes four sections: Prizm Panels, Prizm Perform, Prizm Film, Prizm Preview, and the main event, which is the Prizm Art Fair. Showcasing artists from across Africa and the global African Diaspora, with works hailing from Barbados, Guyana, Kenya, Martinique, Portugal, Saint Croix, Saint Martin, South Africa, Trinidad and Tobago, the United Kingdom, and other areas.
Prizm 2022 will feature two locations, with the Main Fair in the Miami Design District and the Global Caribbean Pavilion Satellite located in Little Haiti.
Mana Wynwood
2217 NW 5th Avenue, Wynwood
November 30 - December 4, 2022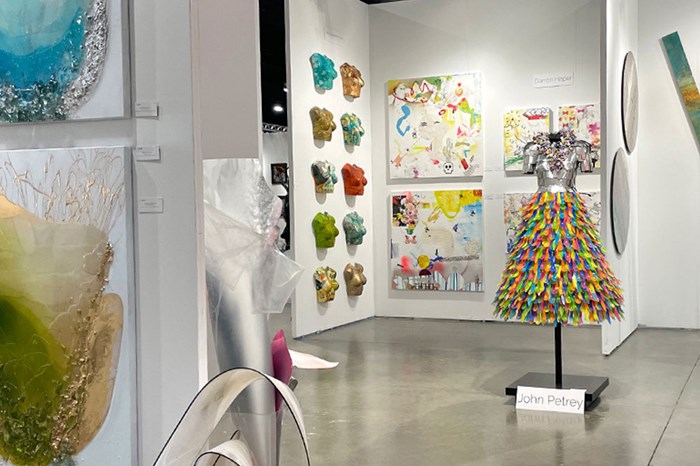 Red Dot Miami presents 75 top global galleries featuring impactful contemporary work from around the world and edgy site-specific installations, as well as commissioned events and activities. Located at the iconic Mana Wynwood alongside its sister fair Spectrum Miami, Red Dot offers collectors and art lovers the unique opportunity to view and purchase work from established blue-chip galleries and world-renowned artists, along with provocative and significant work by lesser-known emerging artists.
Mana Wynwood
2217 NW 5th Avenue, Wynwood
November 30 - December 4, 2022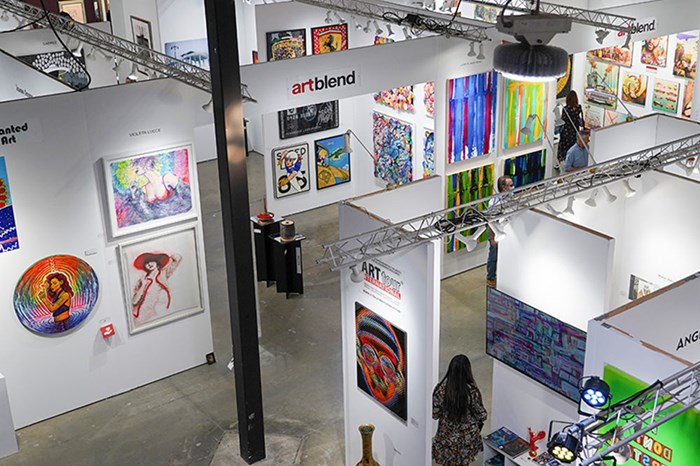 Spectrum Miami, located alongside its sister fair Red Dot, features over 150 contemporary artists, studios, and young galleries. Committed to showcasing work that pushes the boundaries of contemporary art in novel and impactful ways. Set in the Wynwood Arts District Spectrum and Red Dot provide the unique opportunity to enjoy two fairs for the price of one while also enjoying a gamut of work from blue-chip galleries as well as fresh new work by emerging artists and presentations by younger galleries.


---
Miami Art Week 2022 - Special Events at Local Art Venues
---

The art fairs are only the beginning of Miami Art Week events, which take place at art venues across the entire city and expanding beyond Miami into areas such as Hollywood and Fort Lauderdale, with special exhibits, programs, pop-up exhibitions, and social events. 
We've listed some of the top local venues that will be featuring programming during Miami Art Week, such as breakfasts, artists' talks, and other special events. Be sure to check in with each website for updates on their scheduled programming. 
Learn more about Miami's best art galleries and artist collectives here.



We know it's a lot to take in, but after a few years of practice, you'll have the art of baseling down pat. The secret is: take in only as much art as you can handle without exhausting yourself, and don't forget to save some energy for the afterparties!
Share your thoughts with us
Sign up now
Get news and updates delivered to your inbox