Introducing the new look of 4 Midtown
Nov 06, 2012 November 06, 2012
Whether you're in the mood to mix, mingle or make the scene, 4 Midtown is redefining upscale social living with a redesigned lobby, pool deck and gym. It starts with the spacious ambiance of 4 Midtown's lobby –redesigned with contemporary luxury touches such as teak woodwork, marble finishes, warm color palettes with bold accents and dual common areas to entertain guests or socialize with friends and family amongst plush, transitional furniture.
Aquatically, the seventh-story pool deck extends the outdoor living room concept, inviting residents and guests to bask in the sun on sleek lounge chairs, entertain taste buds on the outdoor grill, or gaze out over Biscayne Bay surrounded by lush landscaping and aesthetic beauty.
Last but not least, the renovated gym comes fully equipped with a variety of functional exercise equipment, cardio machines with built-in televisions and a multi-purpose fitness and cross-training area.
Source: MidtownMiamiResidences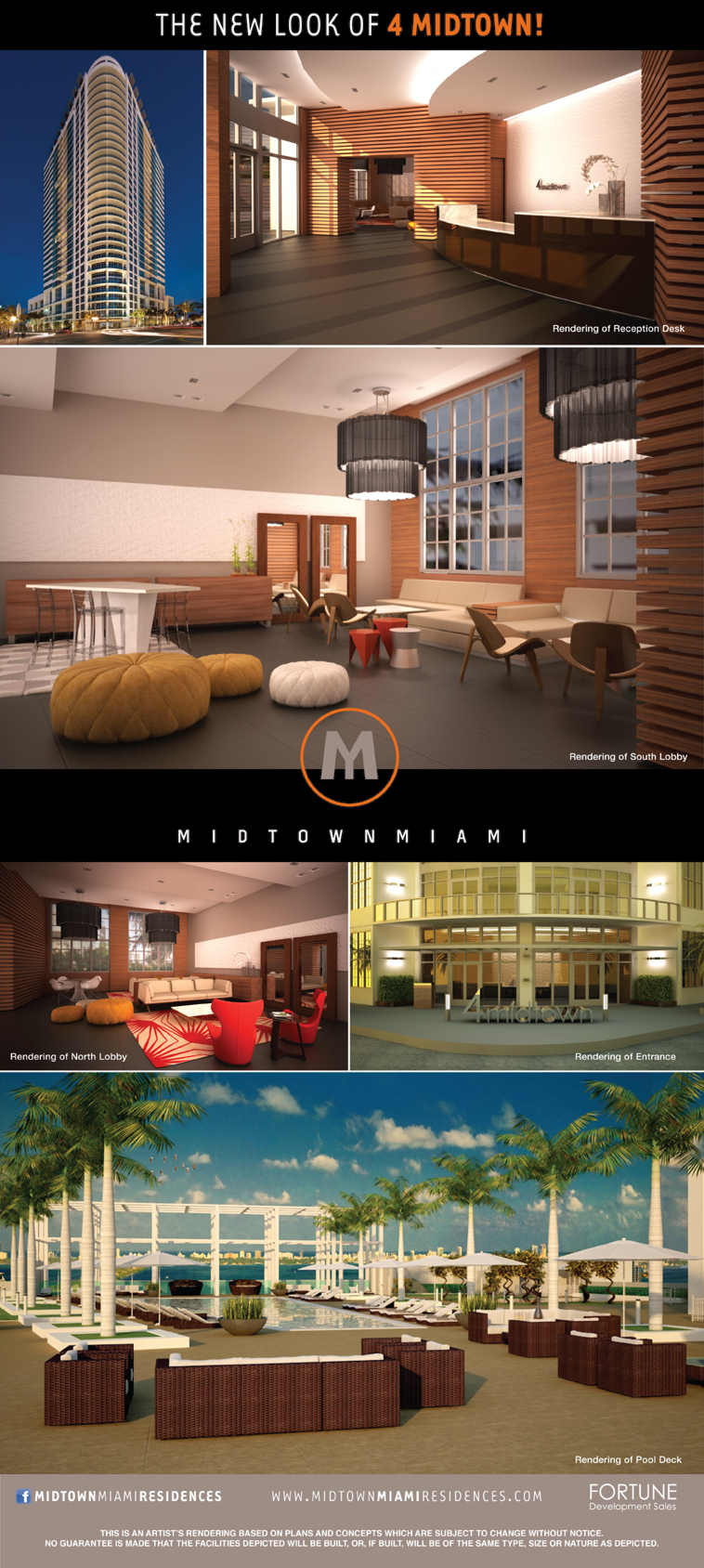 Please contact us for showing.
Share your thoughts with us
Sign up now
Get news and updates delivered to your inbox