Investor Purchases Plot in Overtown
May 01, 2014 May 01, 2014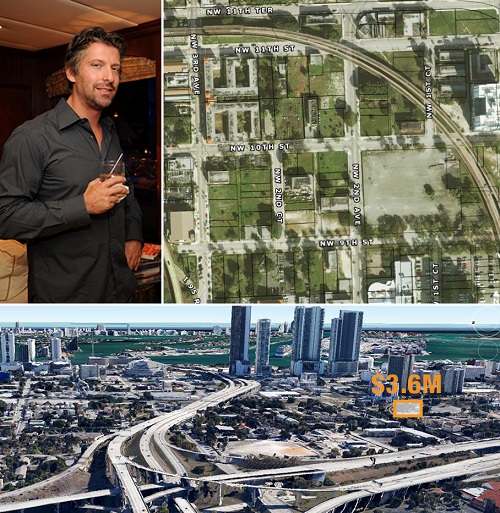 Michael Simkins, Miami Beach investor, bought 10 properties totaling over one acre in Miami's Overtown neighborhood.
Lion Folk Life Village, the company affiliated with Simkins, acquired the property located north of the future downtown Miami train station designed by All Aboard Florida, for $3.6 million. Nine out of the 10 plots are empty, and a small apartment building is on the last property. The Collins Center, a nonprofit company, sold the properties to Lion Folk.
Lion Folk purchased the property for $58 per square-foot. This price reflects the recent increase in property values in the area. Three properties near the site sold for around $30 per square foot each back in 2012.
The purchase of the properties may reflect the desire of the partnership of the Simkin's family and former Miami Worldcenter partner Marc Roberts' to develop a high-rise project in the area.
Source: therealdeal.com
Photo credit: Michael Simkins - worldredeye.com, Map - exmiami.org, Overtown - transitmiami.org
Share your thoughts with us
Sign up now
Get news and updates delivered to your inbox