Investors Driving Price Up in Lincoln Road
Aug 04, 2014 August 04, 2014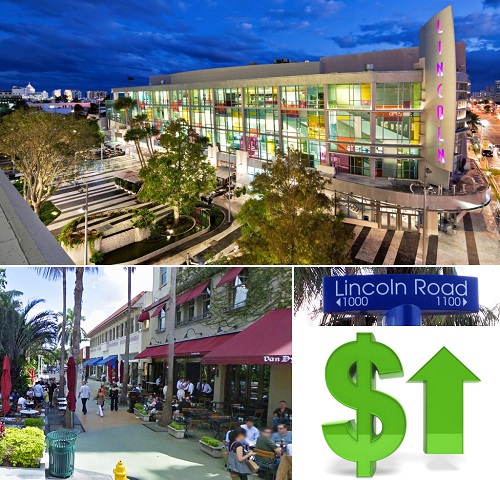 Investors from New York have caused an accidental surge in sales prices at Miami Beach's Lincoln Road Mall. Experts say that the upward trend will not stop anytime soon.
Back in May of 2014, Romero Britto's gallery at 818 Lincoln Road was sold for $34.5 million. That is, 818 Lincoln Corporation purchased the property for over $4,100 per square-foot for the two-story building.Not long before then, Imperium Capital and Centurion Realty purchased a 10,000 square-foot building at 643-657 Lincoln Road for $33 million at the beginning of the year, that is, about $3,300 per square-foot.
Robert Kaplan, a principal and broker of Ackman-Ziff said that Lincoln Road sales prices could go far above $6,000 per square-foot if the market continues at this rate.
The beginning of the Lincoln Road surge began in the end of 2012, when Terranova, a Miami-based firm, teamed up with Acadia Realty Trust, and purchased three Lincoln Road buildings with 60,000 square-feet of space combined. That purchase cost $139 million, a record for Lincoln Road at the time.
Because of this price surge, many small mom-and-pop businesses are being forced out due to higher rental prices. On the opposite end, many people who purchased buildings on Lincoln Road in the 1970's and have not sold them are reaping the benefits of an accidental investment.
Source: therealdeal.com
Photo credit: Lincoln Road - buildipedia.com, dicasdaflorida.com, chicplaceatlincoln.com, Dollar sign - gameskinny.com
Share your thoughts with us
Sign up now
Get news and updates delivered to your inbox