ION East Edgewater Details Revealed
Jun 17, 2014 June 17, 2014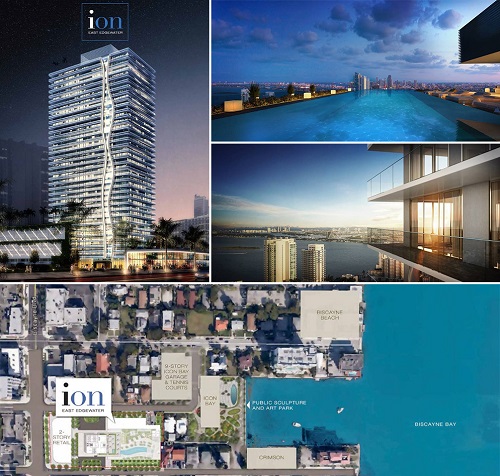 Sakor Developement has released details about the upcoming condo project, ION East Edgewater.
Barbara Salk and Stephen Kornfeld of Sakor said in a written statement that they hope to begin construction of the 2701 Biscayne Boulevard property in late 2014. The firm is aiming for completion by the end of 2016.
An affiliate of the Encore Housing Opportunity Fund is currently joining with Sakor through a joint venture for the project. The principals of the Encore fund are part of Downtown Miami's Worldcenter development.
Cervera Real Estate is solely managing the sales and marketing for ION East Edgewater.
ION unit prices begin as low as $300,000 for up to three-bedroom condos. The condo will also include six two-story townhomes.
For more than 10 years before joining Sakor, Salk was part of the Related Group. She then joined Kornfield in their current partnership to tackle the ION project.
Source: therealdeal.com
Photo credit: ION - ioneastedgewatercondos.com
Share your thoughts with us
Sign up now
Get news and updates delivered to your inbox