Is Miami's Real Estate on the Rebound?
May 31, 2017 May 31, 2017
The numbers are in for the first quarter of 2017 and the market is excited. After what they've been calling a reset year (2016), the numbers are showing signs of positivity. According to a report in the Miami Herald, sales for single family homes this March were up 9.2% over March 2016 and 2.7% over March 2015. Townhouse and condo sales also went up 2.3% year-over-year. The median prices for single-family homes went up 15% over March 2016, while condo median prices grew 7.4%.
 
Talking specifically about luxury condos over $600,000, sales for Q1 2017 went up 20% over the last quarter of 2016. The months of inventory came down to 44 in March from February's 50. You can take a look here, for our special report on luxury condos. Further, condos in the $250,000 to $300,000 segment did well too, posting a 37.7% increase in sales year-over-year this March.
 
With a strong first quarter behind us, it is but natural to think the market is headed towards stability. However, I feel for stability to really set in, which basically means attracting more buyers, there are a couple of factors that need to be addressed:
 
Inventory Still High. A single month of extraordinary sales can't rid us of the glut of inventory on the market. Unless this positive trend in sales continues, it will take a good amount of time before we get through this inventory and balance is attained.
Rocky Presidency. With the Trump Presidency going off to a rocky start and taking a strong anti-immigrant stance, most of our international buyers were put off. Once this new presidency settles in and shows more stability, the wealthy and perhaps even our international clientele will come back to shop. (A weaker dollar would help too)
Tax Breaks. One of the biggest expectations from the current presidential administration is tax breaks for the wealthy. Lowering of taxes will help increase market activity and get that inventory moving.
Price Reductions. Now this is something sellers will need to do individually. Irrespective of whether the market is ready to rebound just yet or will take some time, sellers will need to bring down sales prices to a more realistic number. Most got away with overpricing in previous years because of demand being high. However, with our reset year gone by and some activity returning, sellers will have to adjust their pricing to lure in buyers, that is, if they want their property sold in the near future.
So, is Miami's real estate market really on the rebound? I'd say it's too early to tell. Only when this positive (sales) streak is retained over the next few months, can we say that the market is truly bouncing back.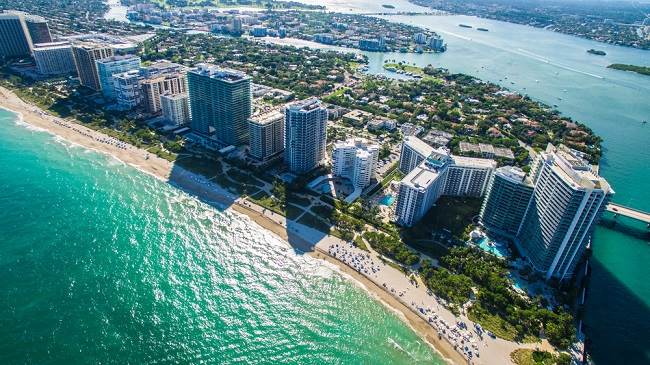 Share your thoughts with us
Sign up now
Get news and updates delivered to your inbox