Is More Green Space a Necessity in Miami?
Nov 25, 2013 November 25, 2013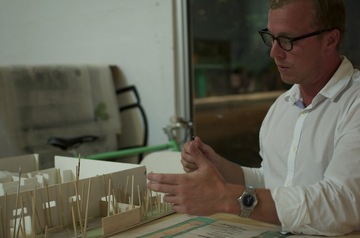 Matthew Lewis discusses the concept and design of the Ideagarden
It is certainly no secret that green space has always been somewhat of a premium in the condo-crowded scene of Miami. While the weather and the scenery are enviable to much of the rest of the country, there is no denying that the city has a lack of open spaces and parks. The booming art district of Wynwood is among the most lacking of all. Rising from a post-industrial warehouse district, Wynwood is poised for change and among the changes that residents may soon see is an entirely new approach to urban green spaces. The new concept is known as the Ideagarden.
The idea was originally proposed by landscape architect Matthew Lewis, an Ohio native who saw the potential in a bare alley after relocating to Wynwood. Part of the goal of the new project is to actually return portions of the neighborhood to what they were prior to the industrial era. Lewis hopes to accomplish that through the use of native plants and trees. The ultimate goal is to create a few open spaces that local residents can utilize while at the same time repairing the neighborhood into a natural habitat that can also be used by the local ecosystem. When complete, residents will have a haven in the middle of an otherwise urban jungle where they can relax in the shade during the heat of the day.
Miami certainly is not the only large city to experience this same problem. It is an issue that cities such as Los Angeles and New York City have battled for years. In fact, both cities have found innovative ways to resolve similar issues and revive their downtown areas by creating more livable spaces. In New York City, the High Line offers an excellent example of how a previous brownfield site can be redeveloped in an imaginative manner. Constructed from a stretch of abandoned railway tracks, the High Line now offers a popular green space to residents of the West Side. A bowl-shaped amphitheater with tiered seating will feature a host of various types of greenery.
Paseo de los Feliz in Los Angeles will soon serve as a pattern for community coalitions who hope to bring more meaningful green spaces to their own neighborhoods. More than one hundred supporters and volunteers have worked together to raise funds in order to transform the area near the Los Feliz Post Office into a more environmentally-friendly and inviting community space. When complete, the space will feature a landscape of drought-tolerant native plants along with tables and benches. Currently, Miami ranks 94th out of 100 cities in terms of park acreage. New York has climbed to a position of 4.5 while Los Angeles has found itself at 6.2.
The introduction of green spaces in urban settings also frequently offers the benefits of luring in new residents. As urban centers such as Miami continue to increase in population, finding a place where one can get outside and simply relax can be difficult. This has resulted in a strange type of paradox where the more people who want to live in an area, the more difficult it can be to actually live in an area and enjoy a decent quality of life. That is precisely what the development of new green spaces, such as the Ideagarden, are all about. Even small corridors of green space help to break up the monotony of otherwise densely packed urban areas.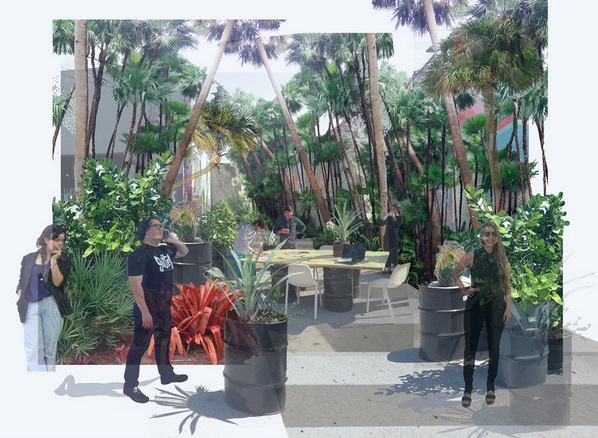 Share your thoughts with us
Sign up now
Get news and updates delivered to your inbox