Island Gardens Ground Work Commences for Two Hotels and Marina
Dec 21, 2015 December 21, 2015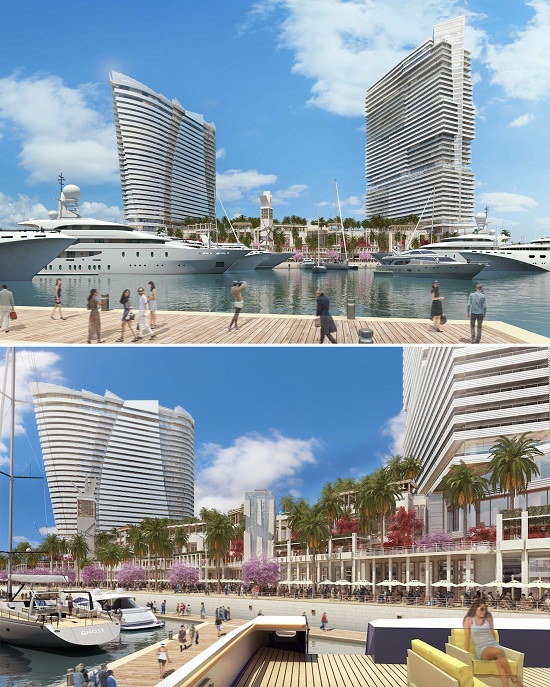 The Island Gardens project will commence their ground work on the site in February 2016.
The utility work for the project will begin after the annual yacht show is finished in February, according to a representative of Island Garden's developer. They also noted that the foundation work will begin a few months afterward. The foundation will be set in the Fall of 2016, with total completion expected to finish in late 2018.
Two hotel brands have signed on with Island Gardens, and they will be announced during Art Basel. According to sources, one brand is a four-star hotel and the other is a five-star hotel. There will also be restaurants, a mall, and residential units.
The project itself will have 150 residential units, 455 hotel rooms, about 220,000 square-feet of retail space, a little less than 140,000 square-feet of restaurant space, an over 10,000 square-foot cocktail lounge, an almost 140,000 square-foot banquet hall, and 50 marina slips for boats.
NBWW is the current architect, according to records.
Source: thenextmiami.com
Photo credit: thenextmiami.com
Share your thoughts with us
Sign up now
Get news and updates delivered to your inbox