Know These 3 Essential Short-Term Tax Rules When You Buy a Vacation Rental in Miami
Jun 17, 2018 June 17, 2018
Miami is a vibrant city attracting a mix of locals and international tourists throughout all seasons. In fact, it's Florida's second most popular tourist destination, welcoming nearly 16 million annual visitors according to the Greater Miami Convention & Visitors Bureau. These travelers need a place to stay and short-term vacation rentals have skyrocketed in popularity among tourists over the past decade.
Although rental tax rules often evolve, never have things changed as quickly since the rise of Airbnb, which exploded in popularity across Miami (and the world), creating the opportunity for thousands of investors in short-term rentals they can both enjoy themselves and profit off of.
As of 2017, our local government began changing rental tax rules to specifically curb the impact short-term rentals have on residential housing (and, let's be honest, to increase government revenues). These new policies (including sharply increased fines levied on illegally operating rental properties) are important to know as you plan to rent out your home.
Even with the fluctuations, here is a baseline place to start your research. If you own a vacation property, second home, or investment property in Miami that you're thinking about renting, familiarize yourself with these three tax requirements that Florida, Miami-Dade County, and various Miami area municipalities have put in place for short-term landlords.
1. Your Property Must Qualify as a Lodging Unit
First of all, you'll need to determine whether your residence fits the city's qualifications for a lodging unit. In the City of Miami, this is known as the Miami 21 code, and it's extensive but not too hard to figure out. Not all houses may be used for business or rental.
In Miami Beach, on the other hand, all single-family homes and many multi-family dwellings may not be used for short-term rentals (defined as rental periods less than six months and one day). This map of Miami Beach shows permitted and prohibited areas for vacation rentals—reference it for a general idea of where you can find properties you can rent to vacationing tourists.
By contrast, in late 2017, the Miami-Dade County government adopted new policies for unincorporated areas of Miami-Dade that allow more leniency on where these short-term rentals can run, as well as outlining the restrictions you should know, too. The policies would cap occupancy at 180 days per year in short-term rentals while requiring owners to screen for sexual offenders and enforce rental standards on guests in regards to noise restrictions and garbage collection.
Next Step: Don't be daunted by the seeming legalese of the tax code! Many Miami homeowners are renting vacation homes to tourists. Finding a place that falls within the county's lodging unit guidelines, while also allowing you to rent your property throughout the entire year, is simply the necessary first step.
If you currently own a property you're thinking of renting, check with your local municipality as they will have a zoning map much like the one provided by the City of Miami Beach government.
If you're looking to buy a condo that's suitable as a vacation rental, this is something you should make clear to your real estate agent at the very start as they have a handle on which areas and buildings allow this type of activity. Start with our Ultimate Guide to Buying a Vacation Condo or Second Home in Miami, which covers the best areas to begin your search.
2. You Must Prove Your Condo Building Allows Short-Term Rentals
You may assume that you are in the clear if you find a condo building in an area that allows short-term lodging, but this may not be the case. Every condo has its own set of rules that you agree to when buying a unit. To stay tax-compliant, you need a license to rent short term accommodation. And to obtain that license, laws require that you prove via your condo documents that you have the building's approval to rent your unit in this manner.
For this reason, again, it's imperative that you communicate with your real estate agent at the start if you plan to use your condo for these purposes. Even if you only plan to rent it short-term for part of the year, and live in it the rest of the time, your business will fall under the state and local policies governing short-term rentals. What's more, many hands-off condo owners look for condo buildings offering any number of services that help you rent out your vacation home when you're not there as in a condo-hotel program.
3. You'll Need to Collect Both County & State Taxes
Now that your short-term rental property is located in the right zoning and from a building that allows vacation rentals, you'll want to familiarize yourself with both the state and the county's tourist taxes. These taxes cover anyone staying as a visitor for less than six months.
As per Miami-Dade County: "In total, there is a six percent (6%) tax collected on the rental amount from any person who rents, leases or lets for consideration any living quarter accommodations in a hotel, apartment hotel, motel, resort motel, apartment motel, rooming house, mobile home park, recreational vehicle park, single family dwelling, beach house, cottage, condominium, or any other sleeping accommodations rented for a period of six months or less."
Of this tax, three percent(3%) is a Convention Development Tax, two percent (2%) is a Tourist Development Tax, and one percent (1%) is a Sports Franchise Tax.
Then there is Florida's sales tax, which covers "living quarters or sleeping or housekeeping accommodations for rental periods six months or less, often called "transient rental accommodations" or "transient rentals."" This tax is an additional six percent (6%) on top of the county's tax. To collect this tax, you must register with the Florida Department of Revenue, at which point a Certificate of Registration (Form DR-11) and a Florida Annual Resale Certificate for Sales Tax (Form DR-13) will be mailed to you. The former must be displayed visibly at the transient accommodation, and it is illegal to collect money for a short-term rental without obtaining it.
Note that Miami Beach has its own tax on top of the county and state taxes. Although that tax is four percent (4%), some of the Miami-Dade County tax does not apply to Miami Beach (three percent (3%) of the six percent (6%)). In short, the actual result of the four percent (4%) tax is a one percent (1%) extra tax for Miami Beach residents versus most other cities in Miami-Dade County.
Luckily, if you rent your property through certain short-term rental websites like Airbnb, the company collects taxes automatically on behalf of owners and remits them to the appropriate entities. That said, Miami Beach and City of Miami don't participate in Airbnb tax collection, so you'll need to pay those taxes separately
Short-Term Rental Tax Rates Cheat Sheet
| Location | Florida State Taxes | Miami-Dade County Taxes | Local City Taxes | Total Taxes |
| --- | --- | --- | --- | --- |
| City of Miami (and most other cities in Miami-Dade County) | 6% | 6% | N/A | 12% |
| Miami Beach | 6% | 3% | 4% | 13% |
The Upside of Short-Term Rentals in Miami
There are lots tax benefits to buying property in Florida. What's more, once you are operating a legal, approved Miami vacation condo, you may be eligible for even more related tax deductions, which can include:
mortgage interest
real estate taxes
repairs and maintenance
association dues
advertising
cleaning
pest control
realtor management fees
utilities
insurance
depreciation
The state has strengthened tax laws and regulations around unlicensed short-term rentals, but there is still a strong market that continues to grow alongside Miami's thriving tourism industry. As you navigate the process, it's important to remember that Florida state laws regarding vacation rentals are in flux, and any information presented here is liable to change without notice.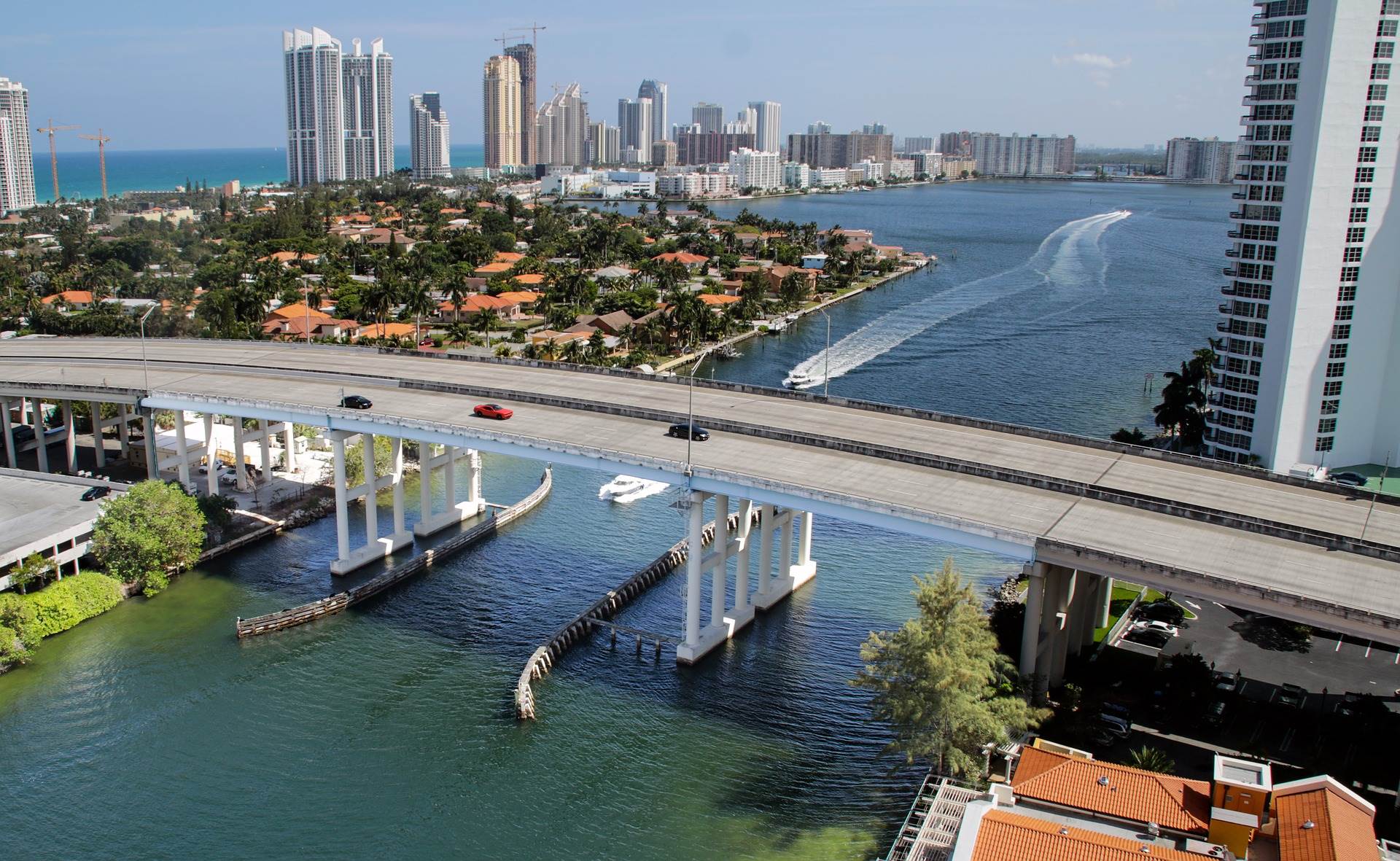 Share your thoughts with us
Sign up now
Get news and updates delivered to your inbox