Kubik Site Switches Hands, New Mixed-Use Project Planned
Aug 26, 2014 August 26, 2014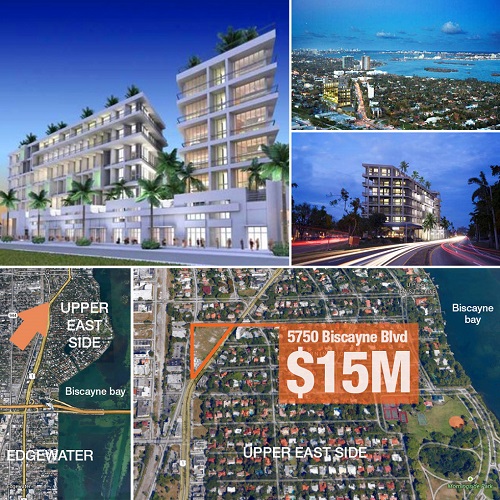 2.3 acres of land on Biscayne Boulevard between 56th and 57th Street have been sold for $15 million.
57BB Investments, a firm managed by Carlos Cuevas, is the purchasing party of the Biscayne Boulevard property. The selling party is Kubik LLC, owners of the retail plaza right next door, and they have agreed to support 57BB in their development plans.
The new owners plan on creating a 12-story residential and mixed-use tower, which could potentially include restaurants, office space, commercial space, and extra parking.
Previous developers planned on creating a 300-unit development called Kubik, which was approved in 2003. However, neighbors opposed the project and successfully appealed and delayed the project for many years.
Eventually, Kubik considered selling the property, which leads to the current acquisition by 57BB Investments.
Source: exmiami.org
Photo credit: Kubik - goldenchoiceproperties.com, Map - google
Share your thoughts with us
Sign up now
Get news and updates delivered to your inbox