Latest Miami Celebrity Real Estate News - April 2020
Apr 17, 2020 April 17, 2020
As the coronavirus pandemic makes global history and social isolation is the norm in many of the nation's major urban hubs, Miami has become a getaway destination for VIPs and celebrities seeking a more relaxed and sunny outlook on life. The rich and famous keep moving to Miami, either to get away from the madness of the pandemic in northern cities, or to take advantage of great luxury real estate deals while the whole world is distracted.
Models along with musicians, athletes, designers, and billionaire tycoons are all flocking to Miami to invest in luxury real estate this Spring. Some are planning to spend the coming weeks quarantined in posh surroundings with plenty of access to the beautiful outdoors, while others look forward to furthering cool, new projects in the sunny Magic City. Either way, Miami's penchant for attracting the rich and famous is apparently not going away any time soon, and here's the latest list of Miami Celebrity Homes:


Who: Pharrell
Where: $30 Million Single Family Home in Coral Gables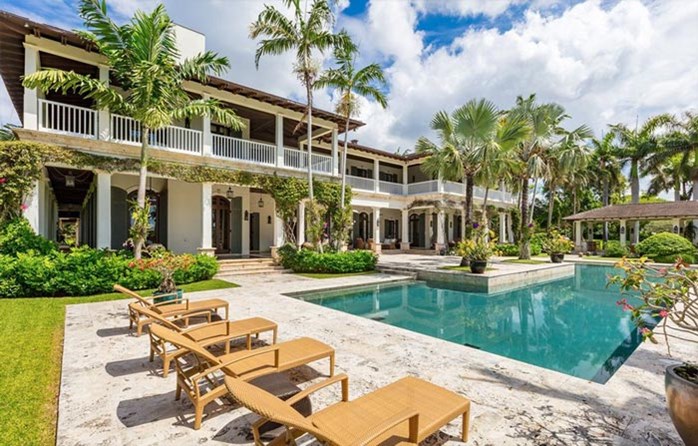 Singer, rapper and entrepreneur Pharrell Williams is feeling "Happy" after purchasing a luxe $30 million waterfront mansion in Coral Gables from former Univision executive Ray Rodriguez. The property, a secluded hideaway located at 700 Casuarina Concourse in Coral Gables, which originally listed for a hefty $45 million in 2018, is known as El Palmar, and includes 3.3 acres of land with 335 feet of pristine waterfront access. The 17,025-square-foot home includes a spacious living room with fireplace, nine bedrooms and 12 bathrooms, a library, a classic pub-style bar, a wine cellar that accommodates up to 2,000-bottles, an elevator and a private wing for staff. The grounds include acres of lushly wild tropical landscaping, a koi pond, coral rock pathways, a boat house, pool, and an outdoor kitchen. Not a bad retreat.


Who: David and Victoria Beckham
Where: Apx $20 Million Condo at One Thousand Museum in Downtown Miami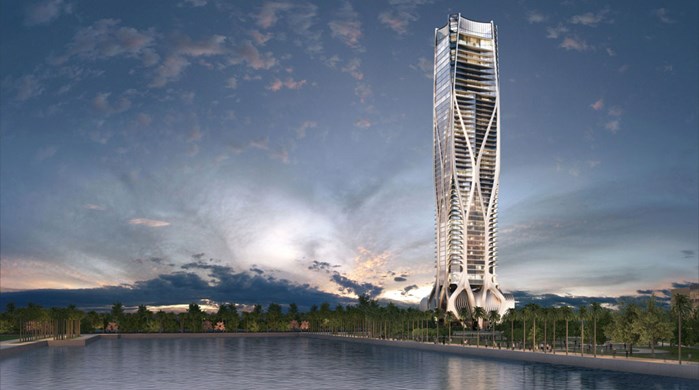 One of the world's most beloved celebrity couples, David and Victoria Beckham, are moving to Miami! The soccer legend and grown-up Spice Girl recently purchased a full-floor, 10,000 square foot condo for reportedly $20 million at the iconic One Thousand Museum tower, a futuristic 62-story architectural masterpiece designed by the late,Pritzker Prize-winning Zaha Hadid. The tower features Miami's only condo rooftop helipad, along with a bank vault, sky lounge, spa and wellness center and more. 
The purchase, completed by Beckham Brand Limited, naturally follows the recent launch of the new MLS soccer club, Inter Miami CF (Club Internacional de Fútbol Miami), of which David is the president, which means he'll be spending plenty of time in Miami. The couple has expressed their enthusiasm for joining the community at their new home, noting, "One Thousand Museum is a very special building."


Who: Loren Ridinger
Where: $3 Million Condo at Elysee in Edgewater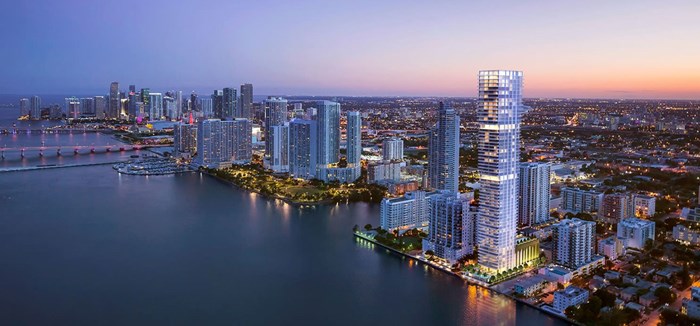 Online commerce wizard and beauty industry mogul Loren Ridinger, along with her husband, James "JR" Ridinger, recently purchased a $3 million condo at the Elysee, a 57-story tower in Miami's blossoming Edgewater district. The luxury tower, which is still under construction, will reach 649 feet when completed, making it the tallest tower in the downtown Miami skyline. 
Designed by Arquitectonica with interiors by top French designer Jean-Louis Deniot, construction on this elegant luxury tower is expected to be completed later this year.  A perfect spot for Loren to host her celebrity pals, the 3,865-square-foot, half-floor residence features a private elevator, breathtaking uninterrupted views of Biscayne Bay, Miami Beach and the Downtown Miami skyline, as well as three floors of luxury amenities.


Who: Jeff Bezos
Where: Reportedly searching for an Estate in Mid-Beach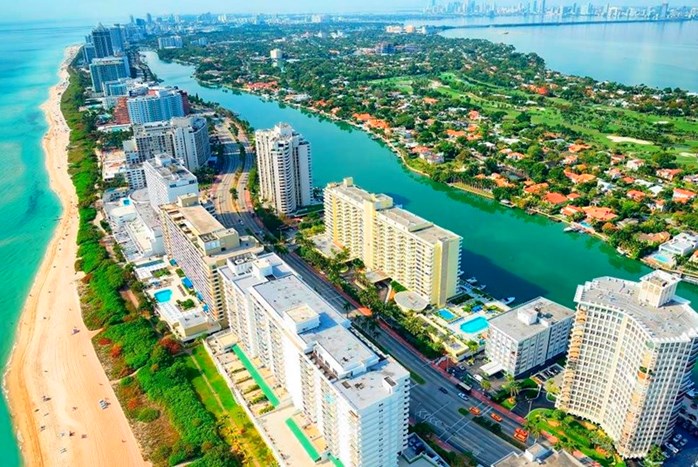 Amazon founder and CEO Jeff Bezos, 56, has been reportedly scouting out new territories to expand his growing real-estate portfolio. Although he took a brief hiatus from his house-hunting activities in South Florida to focus on the recent outbreak of the coronavirus pandemic, the world's wealthiest individual had recently toured a mansion at 4520 North Bay Road, overlooking Biscayne Bay in the quiet and residential Mid-Beach area. Bezos expressed interest in turning the waterfront property, which isn't even currently listed, along with an adjacent home and nearby empty lot, into a compound. The property in question last sold in 2004 for about $7.7 million.


Who: Gary Rosenbach
Where: $6.9 Million Condo at Fendi Chateau Residences in Surfside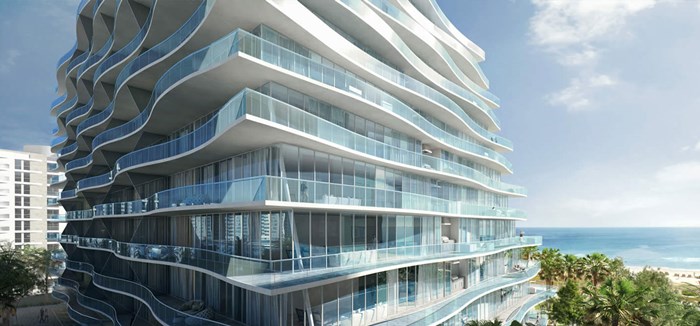 The co-founder of the disgraced hedge fund Galleon Group recently purchased a condo at Fendi Chateau Residences in Surfside for $6.9 million. Rosenbach and his wife Susan, purchased the three-bedroom, four-bath, 4,206-square-foot unit at 9349 Collins Avenue from Chateau 806, led by Jimena Duran, for approximately $1,538 per square foot. Ms. Duran purchased the condo for about $6.3 million in 2016.


---

If you dream of owning a Miami luxury condo or estate, or are ready to sell your condo, reach out to us at (786) 930-4220 and we will gladly help you. 
Share your thoughts with us
Sign up now
Get news and updates delivered to your inbox