Latest Miami Celebrity Real Estate News - May 2020
Jun 01, 2020 June 01, 2020
While the world continues to operate at a slower pace than usual, celebrity real estate news has not taken a break or a back seat to anything else that's happening in the world. In Miami, movers and shakers continue to sell and buy property, and new stars continue to come to live in our town. This month's lineup of celebrity real estate news includes celebrity buyers and sellers who influence and impact our lives, representing different industries and walks of life, as well as the purchases and sales they've made.

Bought

Who: Tommy Mattola and Thalia
Where: $8 Million condo at The Surf Club in Surfside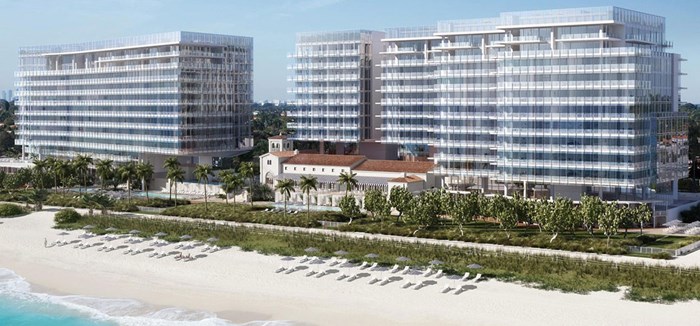 An LLC known as TNT Miami, managed by Mexican pop singer Thalia, along with her husband Tommy Mottola, the famed music industry tycoon, recently closed on an $8 million luxury condo at Surfside's Four Seasons. The closing took place only a week after the state's shelter-in-place order expired, per public documents filed with the county recorder.
The 48-year-old Mexican singer is  known as the "Queen of Latin Pop," and Mottola 70, is the former chairman and CEO of Sony Music Entertainment. Mottola is credited with being the force behind the global explosions of such musical icons as Shakira, Celine Dion, Jennifer Lopez, and his former wife, Mariah Carey. Their new four-bedroom, 4,000-plus square foot, open floor plan condo features floor-to-ceiling glass, balconies overlooking the Atlantic and the Miami skyline, and kitchen cabinetry designed by Pritzker Prize-winning architect Richard Meier. The power couple will join an assortment of other celebrities now calling the luxurious Surf Club home.


---

Who: Paul Pogba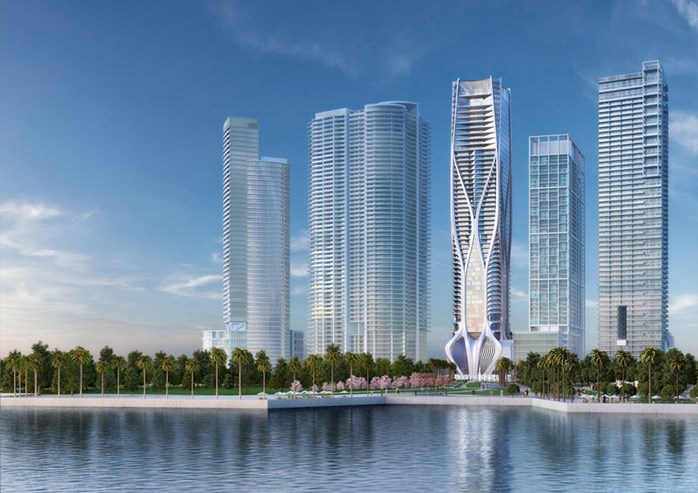 Ever since international soccer legend David Beckham decided to make Miami his home, other global soccer stars have followed, and particularly those from his former club, the famed Manchester United FC. Among them, United central midfielder and French World Cup winner Paul Pogba, a 27-year-old superstar who also plays on the French national team. Pogba will now become Beckham's neighbor at the futuristic One Thousand Museum Park, the last residential architectural project designed by the late, great Zaha Hadid, which still has the whole town talking. 
The building, completed in 2019 with its curved terraces, rooftop helipad, and exclusive Sky Lounge, also features a fitness center and wellness spa with relaxation pods and an indoor lap pool, as well as a private beach club, and access to its very own private airport. Pogba, who was sidelined for a good portion of last season as a result of an injury, also owns a $3.5 million mansion just outside of his hometown of Manchester. Rumors abound that Beckham may have plans for Pogba on his new Inter Miami CF.


---

Who: Alexis Sánchez
Where: $2.4 Million Condo in the Ritz-Carlton Residences
,
Sunny Isles Beach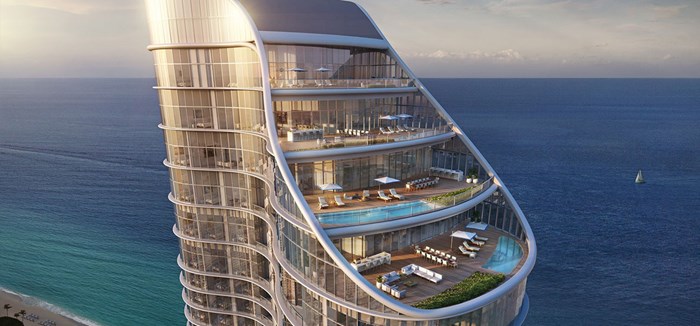 The exodus of international soccer stars making their way to Miami continues, with Inter Milan striker Alexis Sánchez recently scoring a luxury condo in laid-back Sunny Isles Beach. Sánchez dropped $2.45 million on Unit 2604 at the Ritz-Carlton Residences, located at 15701 Collins Avenue in Sunny Isles Beach, sparking rumors that the Chilean player may also be on the roster for David Beckham's budding football club here in Miami. And the rumors aren't unfounded.
Currently playing for the beloved Italian team, the 31-year-old Chilean national team player is actually on loan to… you guessed it: Manchester United. Sanchez's Sunny Isles unit is rumored to be a two-bedroom, three-bathroom condo. Building amenities at the Ritz-Carlton include a private club level, rooftop pool, a kids club, a spa and wellness center, and a pet grooming salon, along with oceanfront dining. Known as "El Niño Maravilla" ("the Wonder Child"), Sánchez is Chile's top all-time scorer with 43 goals and played at the 2017 FIFA Confederations Cup. The international star had also previously played for the popular FC Barcelona.

Rented

Who: David Guetta
Where: $15,000 per month condo in Paraiso Bay, Edgewater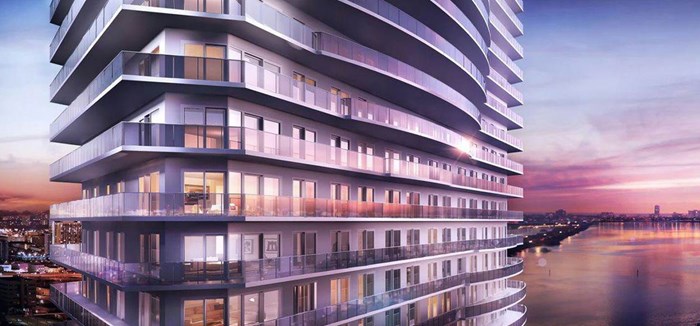 International EDM music DJ and Miami favorite David Guetta rented his luxury Edgewater penthouse condo at Paraiso Bay for a hefty $15,000 a month. Unit 5301, a 3-bedroom, 4.5 bath two-story penthouse, features 2,915 square feet of light-filled living space designed and furnished by Piero Lissoni, who also designed the building's interiors and common areas. Guetta's penthouse also features outstanding bay, ocean and city views, and a private rooftop pool and full outdoor kitchen with BBQ. CondoBlackBook's HB Roswell Realty team brought the renters.

Listed

Who: Gianluca Vacchi
Where: $10.9 Million Home in Sunset Harbour

Instagram sensation Gianluca Vacchi is selling his Sunset Harbour home for $10.9 million. The IG influencer, who is also a DJ and investor, is also a board member of an international machine manufacturer, Industria Macchine Automatiche, aka IMA Group. Vacchi recently listed his Miami Beach condominium home for sale, at the 26-story Sunset Harbour South building, located at 1800 Purdy Avenue in the cozy Sunset Harbor neighborhood in South Beach, for $10.9 million. The 7,075-square-foot penthouse has four bedrooms, five and a half bathrooms, and three designated parking spots, with east and west facing windows, offering both sunrise and sunset views. The unit, which Vacchi purchased in 2016 for $7.5 million, also includes a 1,600-square-foot rooftop deck, as well as a media screening room.


---

Who: Gloria Estefan
Where: $27.9M Estate on Star Island

Miami's homegrown salsa star, Gloria Estefan, has listed her guest home on Star Island for $27.9 million. Estefan dropped the list price on her bayfront property, set on the ultra-exclusive Star Island in Miami Beach, by about 30% in comparison to the price that the home was listed at five years ago, when it was listed at $40 million in 2015. Originally built to accommodate Gloria and Emilio's parents, the property is a short distance from the couple's permanent home on Star Island. The corner lot includes 240 feet of peaceful waterfront, along with unobstructed views of Biscayne Bay and the Miami city skyline. 


---

Who: Julio Iglesias
Where: A plot of land for $32 million on Indian Creek Island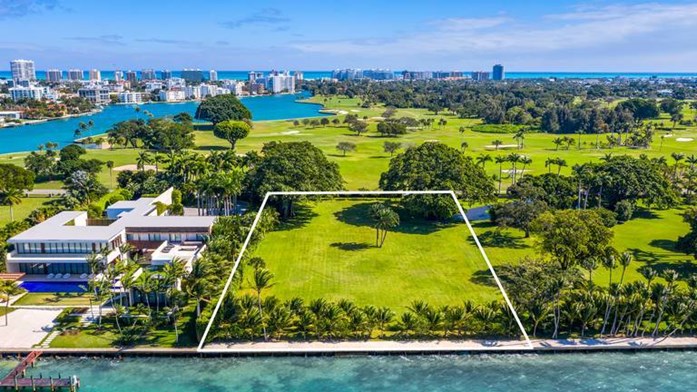 Spanish crooner and superstar Julio Iglesias is reportedly selling a small plot of land on the ultra-exclusive Indian Creek Island for the hefty asking price of close to $32 million. The singer-songwriter and father of Enrique Iglesias has a net worth of $600 million dollars and a history of 77 albums that have sold almost 300 million copies globally in 14 languages. Rising to international fame in the 1970's and 80's, Iglesias continues to tour successfully with a strong following all over the world. Iglesias purchased his main residence in 2012, a $20-25 million waterfront mansion on the same island, for $15 million. 
Indian Creek Village is an exclusive residential area often referred to as Miami's  "Billionaire Bunker" that has only 41 waterfront properties on it, as well as its own mayor and its own, private 24-hour security patrol. The property is one of four on the island owned by Iglesias, who attempted to sell all of them in a bunch back in 2017, asking $150 million at the time. The newly listed individual lot is priced at $387.50 per square foot, which is about 17% lower than the combined 2017 price of the lots, which were listed initially at $469 per square foot.

Sold

Who: José Souto
Where: $16 Million Home in Coral Gables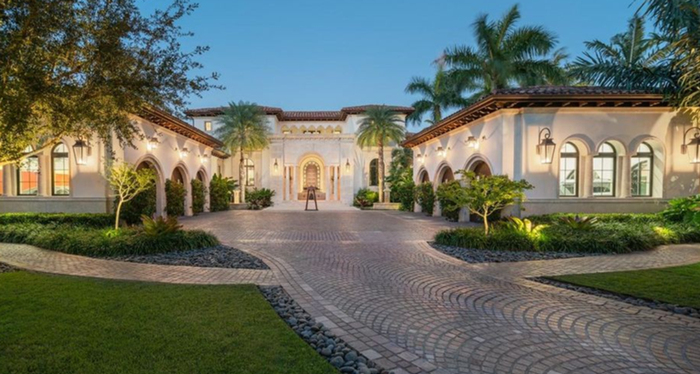 José Souto, Floridian coffee tycoon and heir to the famed Cuban coffee empire Rowland Coffee Roasters, whose brands include giants such as Café Bustelo and Café Pilon, recently sold his Tahiti Beach mansion in the esteemed Cocoplum area of Coral Gables for $16M. The 14,899-square-foot, two-story home, located at 23 Tahiti Beach Island Road, is set on a 45,337-square-foot lot that includes 145 feet of waterfront. The mansion has seven bedrooms, and eight and a half bathrooms. 
Souto purchased the property for $5.15 million in 2011 and proceeded to build his estate on the lot. The expansive home includes a 2,500-bottle wine cellar, as well as a media screening room, a game room, and a fitness center, sauna and pool.


---

If you're interested in your options for renting or owning a Miami luxury condo or home, or if you are ready to sell or lease your condo, give us a call at (786) 930-4220 and we'll be happy to assist you.
Share your thoughts with us
Sign up now
Get news and updates delivered to your inbox