Leaving On A Jet Plane? Tri-Rail Miami Airport Station Helps You Leave Faster And Easier
Apr 20, 2015 April 20, 2015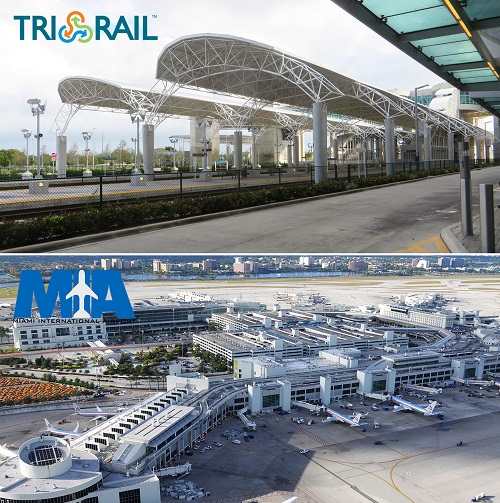 Great news for everyone who has ever traveled to and/or from Miami International Airport: the direct branch connection has finally been completed. Regular routes run between MIA and Tri-Rail's northern terminus at Mangonia Park station in Palm Beach County.
The new branch allows passengers to get to the airport with less hassle. The days of lugging bags off trains at Hialeah and then taking a shuttle to the airport are over. And gone is the burden put on friends and loved ones to fight through traffic so you can catch a flight.
After four years of waiting, we're finally caught up to the likes of other busy international airports around the globe. For around $5 each way, you can cut your airport commute considerably. Save on parking by leaving your car in free Tri-Rail station parking lots (except at FLL). You can find the schedule at tri-rail.com or call 800-874-7245.
Source: thenextmiami.com
Photo credit: Tri-Rail - thenextmiami.com, MIA - leodaily.com
Share your thoughts with us
Sign up now
Get news and updates delivered to your inbox