Lincoln Road Properties Are Selling to Investors Everywhere
Dec 12, 2014 December 12, 2014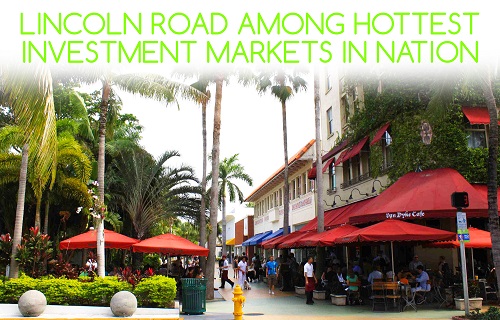 Many properties have recently been trading hands on Lincoln Road, and some say it is investors putting their money in prime retail sites in key markets in the United States.
CoStar, a real estate research company, shows in a report that two out of the three Miami-Dade County retail sales deals that were above $3,000 per square-foot since August 2014 were on the South Beach block.
The first of these transactions was the $342 million sales of a six-property Lincoln Road collection held by Terranova and Morgan Stanley Real Estate Investing. The second was the $88 million purchase of the ArtCenter South Florida building on Lincoln Road by TriStar Capital and RFR Holdings. The third was the sale of a Wendy's fast food restaurant in Edgewater for $12.5 million.
"With the influx of wealthy foreign nationals and investors from the Northeast and Midwest U.S., Miami is now one of these cities that are a magnet for the rich from all over the world," Neisen Kasdin, office manager for Miami's branch of Akerman law firms, said, "Lincoln Road now enters the ranks of the being one of the most important retail streets in the country, along with North Michigan Avenue in Chicago and Rodeo Drive [in Beverly Hills], achieving rents of $350 a square foot and sales of over $4,000 a foot."
Source: therealdeal.com
Photo credit: Lincoln Road - miamihabitat.com
Share your thoughts with us
Sign up now
Get news and updates delivered to your inbox