List of premier addresses grows stronger with The Residences At The Miami Beach Edition
Dec 12, 2012 December 12, 2012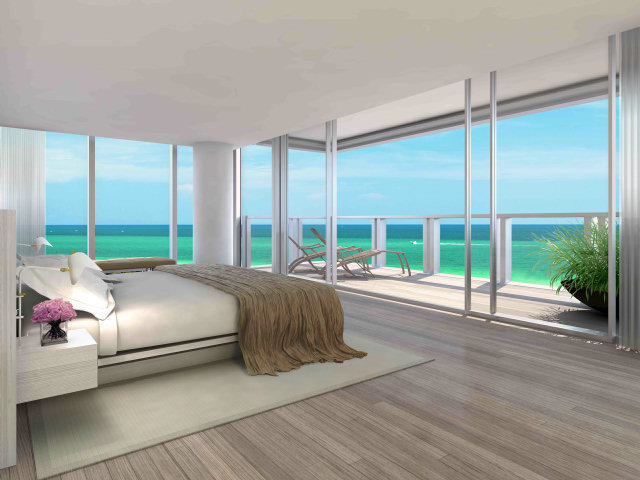 Ian Schrager, the name behind the celebrated Edition Hotels, mentioned that he was always confident about the Miami Beach chapter of his endeavor, while announcing his plans for the new oceanfront condo-hotel in the city. Stating that "Miami is no longer just a vacation city, it is an international 24-hour gateway city that people all around the world want to live in" as he shared details regarding The Residences At The Miami Beach Edition, we reckon he couldn't be more right.
Bringing another stellar structure to the shimmering shores of Miami Beach, this beachfront condo-hotel will be dedicated towards making life easier and an almost effortless experience for its guests as well as residents. Extremely enthusiastic about the Miami Beach Edition residences, Ian added that he looks forward to owning one of the units himself.
Highlights of The Residences At The Miami Beach Edition condo-hotel project:
An Ian Schrager venture in collaboration with Mariott International.
Debut date set to be in 2014.
A 2901 Collins Avenue oceanfront address, replacing the old Seville Beach Hotel.
British architect John Pawson, best known for his minimalist aesthetic to craft the residences at this condo-hotel project.
26 limited edition condo units will be spread across the top two floors of the 11 story hotel building.
A choice of one to four-bedroom high-end condo units.
Amenities inclusive of a nightclub, restaurants, bowling alley and even ice skating rink.
17 condos already listed on the market with a price tag of at least $3,000/square foot, of which three have already been sold.
In another unrelated deal, the Deauville Hotel Beach Resort condo-hotel has been proposed to be perched on the dazzling oceanfront 6701 Collins Avenue address. Still in its proposal phase, this 20-story mid-rise will feature 412 condo units. Combining the residences of the Deauville Hotel Beach Resort with those of the Miami Beach Edition, you can expect a total of 440 swanky new condo units to grace Collins Avenue, making Miami Beach an absolutely exciting space to watch out in terms of real estate for the next few years at least.
Source: miamiherald.com
Share your thoughts with us
Sign up now
Get news and updates delivered to your inbox